Misty Sinclair, whose career as a sex worker involves exchanging online erotic services for money, spoke to Chattr about finding a balance between being a strong feminist and a collared submissive.
Q: What is a typical day in the life at work for you?
A: I make an unhealthy amount of coffee and then I begin going over my messages on social media. Many receive no answer from me because they didn't give me enough conversation to work with. But many I reach out to and see if they are interested in purchasing access to my Snapchat or booking a Skype session with me.
It's amazing how many guys get mad at the idea of paying for their porn and aggressively demand I send them free content. But I also have amazing clients who came to me through social media and asked how they could support me and buy my content. I then spend my afternoons trying to shoot content (videos) to sell on ManyVids. I spend my early evenings uploading that day's content. Then later before bed I get started on xxx rated Snapchat Stories that everyone with a membership can watch. If I have booked any Skype sessions, this is also the time I will attend to those.
Q: How did you find your way into the sex work industry?
A: It's sort of a bitter sweet story. When I was 20 I found myself in an abusive marriage that I needed to leave. The only thing trapping me was the money I needed to leave. I began searching high and low for a way to make extra money from home. Then one day I was watching Desperate Housewives and one of the characters, Susan, turned to webcam modelling to pay her bills. I was young and amazed, so I immediately jumped on the internet to see if it was a real job. Within 24 hours I was signed up as a webcam model. And yes, I safely left my marriage just 6 months later. It was so liberating!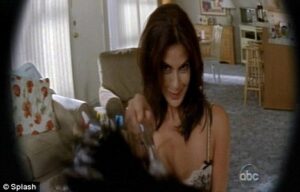 Q: What is your favourite, and least favourite, part of your job?
A: My favorite part of my job is the way it makes me feel beautiful and desirable. It is empowering. It's no secret that I am a thicker girl. Society often says we are unwanted. But that is so far from the truth. My clients love my body as it is and make it very clear how wanted I am. My least favorite part are the people who expect (and even demand) my services for free. It's so annoying. You wouldn't eat at a restaurant and expect your meal to be free. I am providing an intimate and special service. It takes hard work.
Q: You regularly use the hashtags "ownedandcollared" and "submissive" whilst maintaining a real feminine strength and positivity throughout your social media accounts – is this balance important to you? How do you manage it?
A: Thank you. I am indeed owned and collared by my Dominant. It is something I am very proud of. I am also a proud feminist. So many people think you can't be both a submissive and a feminist. But choosing to submit to someone is such a feminist act. You are saying 'this is my body, this is how I want to use it. This is how I will feel empowered. This is my sexuality and I am going to own it and explore it'. And ultimately the submissive controls the relationship. One use of a safe word and everything must stop instantly. At any point a submissive is free to walk away and no longer submit. That is a powerful act.
Being a submissive actually keeps my life much more balanced. My Dom requires that I stick to a weekly schedule and accomplish a list of tasks every day. If the tasks are not completed by the end of the day I will be punished. I would do anything to please him, so I get up, take my medication, make my bed, go to work, wash the dishes etc. I live a productive, healthy life that my mental illness might otherwise keep me from.
Q: How do you use social media platforms to build up your business and to communicate with clients?
A: I use Instagram, Twitter, and Tumblr to advertise myself and my services. I answer messages from potential clients on Instagram and Tumblr. I use Snapchat and Skype as paid services. My clients can pay for lifetime access to my Snapchat where they will be able to view a nightly pornographic story. They are also allowed to take screenshots of my content for their own personal use. Other clients choose to book Skype sessions with me. I sell my Skype sessions in time slots of 10, 20 and 30 minutes.
Q: You're very (admirably!) open on social media in terms of your work – how do your friends and family find this? Have you always been open on social media? 
A: Thank you! For the most part I am very lucky. I have told a few friends about my work and they are 100% supportive. Some even asked me how they could get started doing the same thing. I came out to my parents six years ago. I know it makes them a little uncomfortable and they would prefer I found a different line of work. However they made the choice to support me so that I would continue to be open and honest with them. Their acceptance did so much for our relationship. The rest of my friends and family do not know. They think I make my living purely off an Etsy Shop that I run on the side.
Q: What is the oddest encounter you've experienced in your work?
A: Oh my gosh, how do I pick just one? I pride myself in being a fetish model. My belief is that everyone should be allowed to safely explore their sexuality, as long as it's legal. Bringing that happiness to people without shame is something I enjoy.
I would have to say the oddest experience was on my second day as a webcam model. I was young, inexperienced, and had not yet moved to exploring fetishes. A gentleman requested that I take out a hard boiled egg and peanut butter. He wanted me to use the peanut butter as lubricant and then insert the egg into my booty. At the time I was so new that I was in complete shock. I still laugh when I remember how shocked I was!
You've said online that you're polyamorous. How do you manage this? What is their attitude toward your work?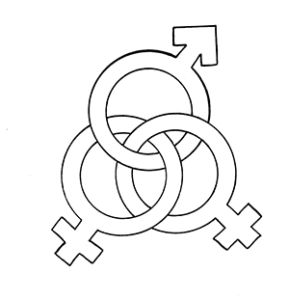 My boyfriend and girlfriend are my rocks. They are amazingly supportive of my work. My boyfriend even helps me come up with ideas and makes sure I schedule enough time for my work. My girlfriend is my best friend and she is always there to talk, support me and laugh over funny stories. Being polyamorous is certainly not easy at times. We're just your average family, but we're a family who has to communicate 10 times more than one with just two people. My partners are not 'out' as polyamorous and I want to respect their privacy, so we do not openly admit to friends and family that we are dating. It's a different situation.