Vampire Weekend are renowned for their upbeat music and preppy, polo-shirt aesthetic. Their fun and intelligent lyrics are paired beautifully with their unique sound, taking elements from various cultures to create something new and exciting. Their music helped to define late 00's indie-rock, with tracks such as "A-Punk" and "Oxford Comma" appearing throughout films and shows like Step Brothers and How I Met Your Mother.  After a six-year wait (and a lot of big changes), we are finally getting our hands on their fourth album – Father of the Bride.
Vampire Weekend emerged onto the Alt-Rock music scene in 2006 consisting of Ezra Koenig, Rostam Batmanglij, Chris Baio, and Chris Tomson.  In 2008, the band released their self-titled album which became a huge success in the US and the UK, peaking at number 17 on the Billboard 200. In 2010, their second album Contra debuted at #1 on the Billboard Chart and was later nominated for a Grammy for Best Alternative Music Album. In 2013, their third album Modern Vampires of the City also debuted at #1 on the Billboard Chart and won a Grammy for Best Alternative Music Album in 2014.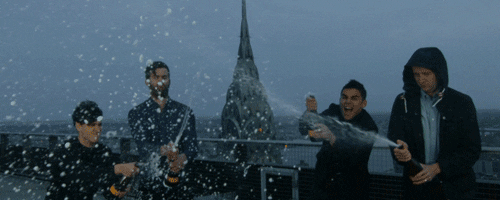 Since the release of MVOTC in 2013, Batmanglij has sadly departed as a member of the band to pursue solo projects and to work with other artists such as Charlie XCX. Koenig created an anime-style Netflix show, Neo Yokio, and had a child with American actress, Rashida Jones. Baio and Tomson have both released solo albums and toured with the band.
In March of 2017, Koenig finally updated fans about LP4 with the working title Mitsubishi Macchiato, which he described as "a little more springtime than the last one." The band proceeded to tour around the world, including headlining at Splendour in the Grass 2018. Then (finally), on January 18th of this year, Koenig updated us once again. It's an 18-track album (wow) that will be released this year (double wow). The band released six singles over a four-month period until the album was finally released on May 3rd, 2019.
Source: YouTube (Uploader: triple j)
Here it is, Vampire Weekend's fourth album – Father of the Bride.
Though your reading may be different, I'd say the theme of the album is our connection with the things in our lives– the world, each other, and ourselves. The earth on the cover, and the frogs, snakes, and flowers that came with the singles, and the implications through the lyrics brings forth ideas of nature and its beauty, of how it's being destroyed, and about humanity's relationship with it. The natural vibe is often enforced with a wide range of percussion as well as using elements from music around the world.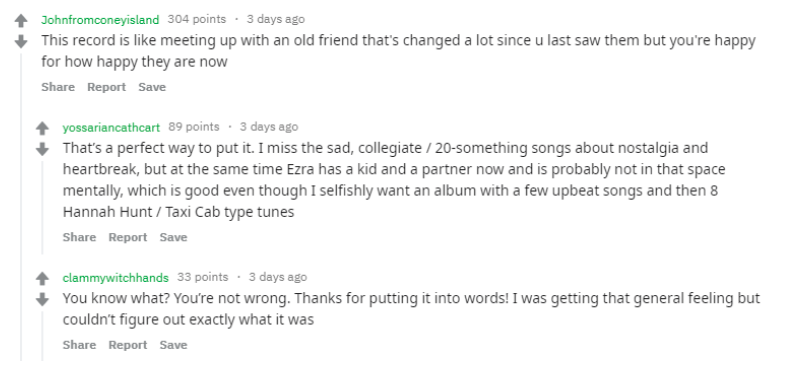 Alternatively, a lot of the songs feature "unnatural" sounding elements – plates clattering and the child yelling at the end of "Flower Moon," the intense autotune at the end of "Bambina." Perhaps this echoes humanity's place on Earth – small but significant to the Earth? Perhaps not.
This is an extremely diverse album which takes inspiration from a wide variety of genres including folk, country, and jazz ("My Mistake"). This feels like an album filled with culture (ironic, considering the "white boy" cliché which surrounds the band). These sounds come together with the lyrics to create a sense of nostalgia and longing which echoes throughout the album. Koenig has said that the songs are meant to be listened to as an album, and I completely agree. While some songs stand apart as extremely different to the rest, the theme of the world and the amazing drums (Tomson) and bass (Baio) weave the songs together beautifully.
Danielle Haim (from HAIM) features prominently throughout this album; her voice bringing a country twang in "Hold You Now", "Married in a Gold Rush", and "We Belong Together". The latter features a sample of Hans Zimmer's "God Yu Takem Laef Blong Mi" – the beautiful choir adding another layer to the beauty within the song. Steve Lacy also features on this album in "Sunflower" and "Flower Moon" – two very different songs which both conjure unique imagery. Lacy and Koenig's voices work together to create goosebump-inducing sounds which are vastly different to previous VW music.  Mark Ronson also features as a writer, coming together with Koenig in "This Life", creating a summertime vibe which slots into the album nicely.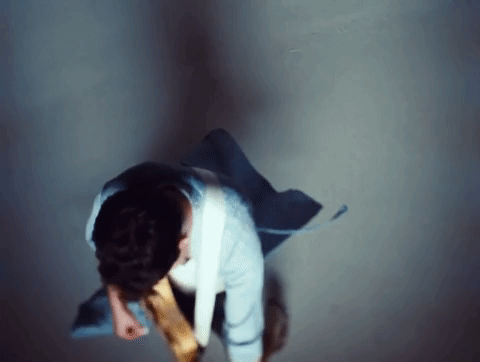 My favourite tracks are "Bambina" (an Italian-feeling song, with the main lyrics translating to "Bye Bye Baby"), "How Long" (with a beautiful mix of the choir and the rock vibe, really giving an it an alt-rock feel), and finally "Sympathy" (a fast-paced song sounding vaguely Spanish, and utterly phenomenal). They are all exciting songs which feel foreign to me, enticing me to travel the world, or run away, or something equally as fun.
This is a truly beautiful album, though it's extremely different to anything Vampire Weekend have made before. You can feel the passion and love that has gone into creating it – every song having meaning, not just rhyming for the sake of it. Inspiration is taken from across the globe from different cultures. Vampire Weekend have managed to twist their sound into something unique and have spread that throughout 18 very different songs. If you haven't listened to Vampire Weekend, now is your time to start.
8.5/10 – beautiful and unique.