Rom-coms. They're light-hearted, they're funny, they have charming characters, and they're based on sweet, romantic ideas. We've all seen them (and have enjoyed them just a little too much). Netflix Originals The Kissing Booth and To All the Boys I've Loved Before have been met with success and love, despite being tropey, cliché, and at times, problematic. So, why are we so obsessed with tacky Netflix rom-coms?
Generally speaking, rom-coms are enjoyable and heartwarming. The best ones make you start crushing on characters and making you love the idea of love. The worst ones are (at the very least) hilariously bad. It's undeniable that Netflix has some great originals – Black Mirror, BoJack Horseman, and Queer Eye are personally some of my favourite shows. So, you'd think combining these two things would make for something great, right? Ehh. Sometimes?
The Kissing Booth seems to be what started it all. The film stars Joey King as Elle – a high-school girl who falls in love with her life-long best friend's brother. On the surface, it seems like a harmless romantic comedy filled with whacky friendships, silly arguments, and a happy ending. Unfortunately, it's extremely problematic.
One of Elle's classmates grabs her arse, and Noah (played by Jacob Elordi) proceeds to beat the guy up, but then she forgives the guy because he apologises by wearing a short skirt. Her best friend, Lee (played by Joel Courtney) and the school principle blame the situation on Elle for wearing such a short skirt in the first place. The main love interest, Noah is your typical motorcycle-riding, leather-jacket-wearing "bad-boy". He forbids other students from dating Elle (before they were even a thing) and he gets into fights. A lot of fights. It's a huge part of his character, actually. He's just kind of a dick. Meanwhile, a huge part of Lee's purpose in this movie is trying to stop Elle and Noah from dating. The whole movie is filled with sexist remarks, and whenever it begins to redeem itself, it drops the ball again.
Next up we have To All the Boys I've Loved Before. Now, I won't lie, this movie is pretty enjoyable. There are charming characters, an interesting fake-relationship, and a beautiful happy ending. The actors, production, and story are great. It's nice, unproblematic (aside from one of the stars being racist irl), and even features an Asian-American lead. It's nothing revolutionary, but it works the rom-com formula well, and it even gave me hope for the future of Netflix rom-coms.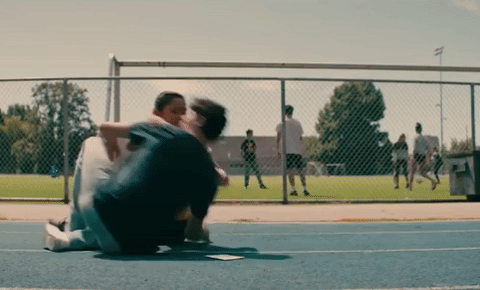 Then along came Sierra Burgess is a Loser. It stars Noah Centineo (who also happened to star in To All the Boys I've Loved Before) and Shannon Purser (AKA Barb from Stranger Things). After Netflix's recent success with Centineo and To All the Boys, people were pretty excited for this movie. We all thought it would be a movie promoting body positivity, but it really wasn't. Instead, our protagonist, Sierra (Purser) gets bullied by Veronica (Kristin Froseth) – insulting her appearance, calling her a lesbian as an insult, and making transphobic remarks. Veronica gives Jamey (Centineo) Sierra's phone number as a joke, and Sierra proceeds to catfish him for the majority of the movie. Sierra later pretends to be deaf to trick Jamey, hacks into Veronica's Instagram and releases private messages, and makes out with Jamey without him knowing it was her. And the whole time this is happening, we are supposed to feel bad for Sierra because she's not confident with her body. Meanwhile, her body is treated as an obstacle to love, which kind of defeats the body-positive intent.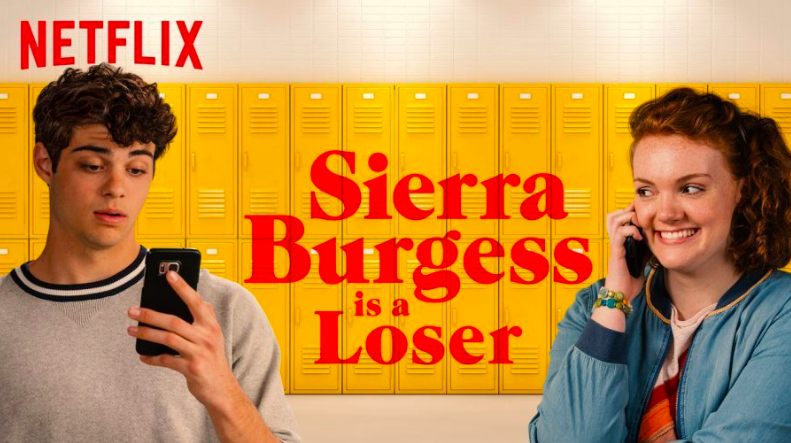 Despite their problems, these movies are loved by millions of people across the globe. While The Kissing Booth currently sits on 17% on Rotten Tomatoes, it has been met with global success, even prompting a sequel which will be released later this year. Netflix's CCO, Ted Sarandos, confirmed that the film was widely successful for the streaming site. Many people believe that this is due to its initial popularity as a book on Wattpad, the lack of rom-coms being released as of late, and the off-screen romance between King and Elordi. Alternatively, Sierra Burgess is a Loser has received a 64% approval rating on Rotten Tomatoes with generally mixed reviews. However, it has also received a lot more public backlash about the sexist, transphobic, and generally negative way it presents itself.
So, why do we still enjoy these films despite the major issues they have?
Well, we are severely lacking in light-hearted, easily accessible romantic comedies. Netflix has 148 million users around the globe, making it so convenient, so whenever new movies are released and marketed so heavily, they're guaranteed to become popular. On top of that, rom-coms generally make you love love. It's easy to become so enthralled in a world where you know there will be a happy ending – you'll laugh and cry, but you'll also leave with a happy ending. Though these tacky Netflix rom-coms are mostly pretty bad (and have a lot of issues), they're our John Hughes films. Gone are the times of The Breakfast Club, Pretty in Pink, and Sixteen Candles – now we are left with problematic Netflix rom-coms that are loved by teens around the world.