Droughtlander is officially over. Season three of Outlander has officially kicked off with 'The Battle Joined'.
Drought is almost over Australia! 🇦🇺

— Sam Heughan (@SamHeughan) September 11, 2017
To recap what happened last season: Jamie sent Claire back through the stones to her own time as the Battle of Culloden is imminent. In the 1940s, Frank makes a deal with Claire that he will raise her unborn child if she forgets about Jamie. In the 1960s, Claire returns to the stones. She tells her daughter the truth about her heritage and she tries to stop Gillian Edgars A.K.A Geillis Duncan from going through the stones to her death.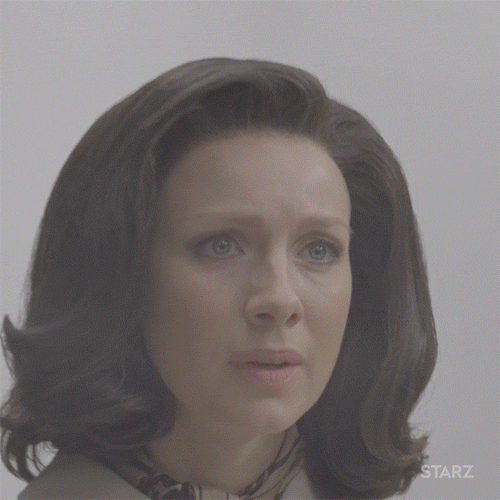 We know Jamie is alive, based on correspondence between Frank and Reverend Wakefield, but 'The Battle Joined' explains how he survived.
After the Highlanders charge into battle, they are almost completely destroyed. Jamie has killed his tormentor Captain Jonathan Wolverton Randall, but in the process got his leg sliced open. He waits for death on the battlefield. When his friends pull him away, only for the English to find their hide out and start executing them, Jamie's death seems inevitable. How can he survive?
Well, last season, when Jamie was, as he so adequately put it, "almost got killed taking a piss", he captured his assailant. When he spared William Gray's life, the young boy swore he owed Jamie a life debt. It just so happened Gray told his brother about this oath. The brother who happened to be in charge of the executions. Thus, Jamie's life is spared. He's taken back to Lallybroch, despite his pleas for death.
Fast forward to the 1940s, and Claire is struggling with her current life situation. She's been torn away from the man she loves. His baby grows inside of her. She is no longer the head bitch in charge. She has to bow to the values of the time. She has to learn how to love Frank again. She has to deal with the fact that last time she had a child, she miscarried. It is all very hard for Claire.
Eventually, when faced with her future, Claire agrees to Frank's conditions. With the birth of Brianna, it seems like maybe they could be a happy family. Except, the nurse asks where Brianna gets her red hair from.
Last season, when Claire and Brianna go to Reverend Wakefield's funeral, Brianna confronts her mother regarding her cold nature regarding Frank. She demands to know if her mother even loved her father. It's obvious that the two never overcome the issue of Brianna's parentage, that it has haunted their entire relationship.
In 'The Battle Joined', we don't get to see any glimpses of the 1960s. It's about the immediate fallout of Culloden, but it leaves so many questions unanswered.
Did Murtagh survive the battle? Does grown up Brianna come to terms with her parent's relationship? Will Claire and Frank at least work things out a little? Will Jamie find the strength to go on without Claire? Will the two ever be reunited?
You can catch Outlander on Showcase at 7:30pm Mondays.