Raise your hand if you've ever gone over your data limit every single month? I hear you. We all know the struggle of not chewing through your data, and according to Optus, it looks like us data-addicted millennials are streaming more mobile content than ever.
Research conducted by Optus found that 71% of those aged between 18-25 monitor how much data they use in case they go over their limit. Apparently 8 out of 10 of us are on plans with less than 10GB and we also spend up to four hours a day streaming; however, that's almost definitely underestimating our ability to binge watch three seasons of Brooklyn Nine Nine in one day.
With our budgets always in mind but our thumbs constantly tapping on that Netflix app, it looks like our cry for data-free entertainment has been heard. Friends, fear not, because Optus is rolling out data-free streaming on movies, TV and music without tapping into our precious data. Our commute to uni just got better.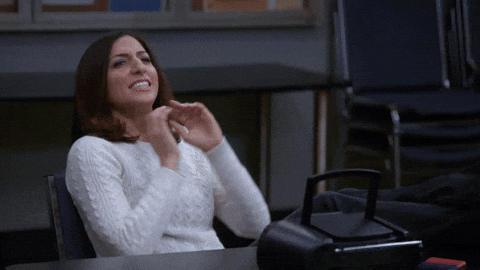 Tim Cowan, Head of Mobile Marketing at Optus has said:
"We want to make sure customers have the freedom to stream TV, movies and music without the fear of using all their data, that's why Optus made data-free streaming part of our plans."
This plan requires an additional monthly fee, and any ads within your streaming will incur data charges. But if you're able to stream without using data, those huge surcharges you get when you go over your data limit won't seem as bad as an additional fee per month. It's worth noting that this amazing data-free streaming plan only applies to Netflix, Presto, Google Play Music, iHeartRadio, Pandora and Spotify apps and subscriptions to Netflix and Presto are required. If you're a user of these apps, you're all set.
To find out more about Optus' data-free streaming and other mobile plans, check them out here.