New year, New You… Same Bedroom. Absolutely not! It's all about shaking up your surroundings to kick start the year in style.
We spend probably a third of our lives in our rooms (give or take, depending on whether you're a social butterfly or a homebody), so being bored with your current aesthetic definitely isn't appealing. 
And on another note, home decor can have a huge effect on our overall mood and mental health. An article from LONNY stated: "There are real psychological effects that can occur from the decor in your spaces. There's scientific evidence of this, too. For instance, one study found that college students were able to study better depending on the colour of their communal hall.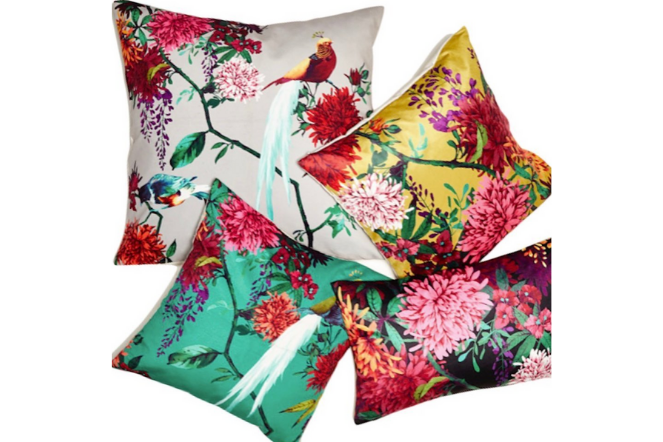 "But, it's not just about studying — decor has an effect on happiness, attitudes, and even your temperature in a given space."
To make sure your sanctuary is not only looking great but has you feeling your best, things like rearranging furniture, changing up your wall art and attaining new home accessories (think: candles, a book corner and beautiful calendars) can really do wonders.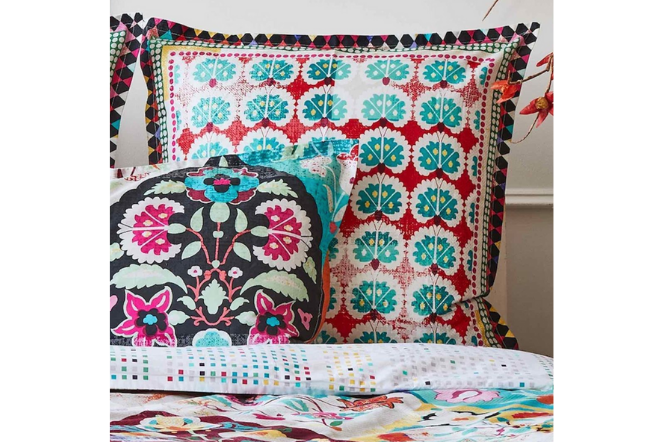 Starting off with the basics, we've decided to focus on where in our rooms we spend most of our time: the bed!
There's something so simple yet true about a freshly made bed and pretty sheets and cushions that can boost our mood and improve our mental health. Personally, when I'm in love with my bedding, I feel more of a desire to actually make my bed each morning so that it stays looking as gorgeous as it does.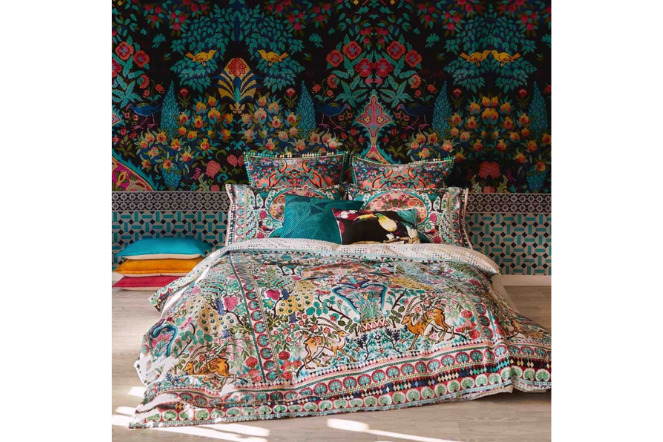 I decided to pop some patterns and extenuate elegance in my bedroom with a set from LUXOTIC's range of premium bedding and accessories to inspire and bring personality. Quality guaranteed with the most premium and luxurious fabrics, LUXOTIC embodies fine prints and a passion for high-quality textiles. Designed with detail and flair, their new bedding sets not only set the mood of the room but also help kickstart the new year with style.
For me, I really wanted to spice things up with bold colours and prints – so, I invigorated my personal space with the Eva Rust set. With my light teal feature wall, bamboo side wall decorated with fairy lights, and my overall 'boho-chic' bedroom aesthetic, the Eva Rust bedding set really accentuated the style I was going for with its rich colour palette (tones of pinks, blue, green and yellow). It's the standout piece of art in my room.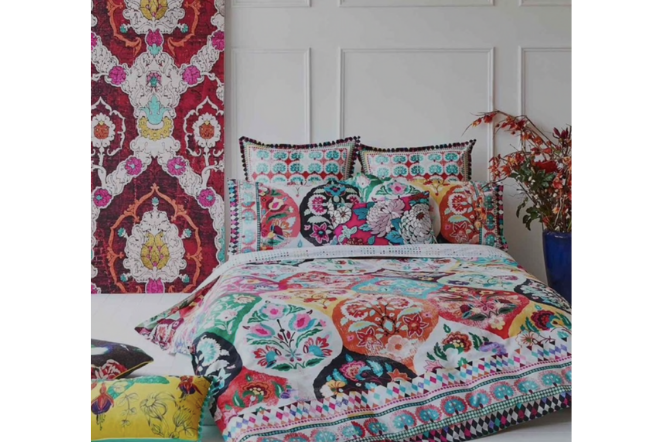 Eva Rust bedding – image from catalogue
Having friends come over and comment on my new room also validated that others appreciated my trendy decor and that the bedding actually complimented my bedroom!
The other massive bonus about the bedding I chose as it was incredibly comfortable. Sleeping inside the 100% cotton (with a woven dobby mini check) bedding is like a hug for the soul.
This particular set definitely works well with simple rooms that boast a light colour scheme (especially white, as you can see in the image). That way the colours really pop!
Bedding to suit every vibe, from tropical prints to soft tones of floral quilts, LUXOTIC will have your bedroom feeling like brand new. Creating a personal oasis at home to brighten up your surroundings will truly welcome new inspiration for 2021!