Spoiler alert: this article contains spoilers for Moana.
Disney's newest princess seems to have subverted the standard of their female leads – Moana (voiced by 16-year-old Hawaian actress Auli'i Cravalho), is the only daughter of a Polynesian chief. Her body is more realistically proportioned and there is no love interest in sight. Not one – and it's refreshing. While at face value the film is friendly to a younger audience, older viewers will find Moana to be the Disney movie they've been waiting for.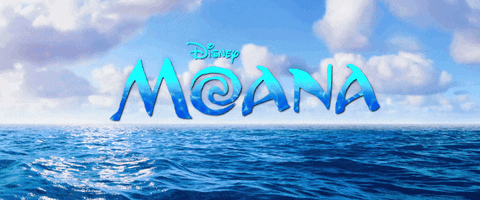 Aside from the new direction in characters, Moana has been in the hands of the directors John Musker and Ron Clements who worked on classic Disney films such as The Little Mermaid and Aladdin. They have brought to life a stunning Pacific Islands world – crystal waters, vibrant colours and breathtaking landscapes, all created while being true to the culture. The magic is first captured in a scene early on in the film, with Moana answering the call of the ocean, following the water's edge until it's risen above her head and stretched around her like a live aquarium.
It is clear the film follows the familiar path of Disney's Tangled and other Disney tropes. Much like Rapunzel, Moana is a spirited young woman, yet she is naive to the world due to a lack of freedom to venture out beyond the reef. Her fascination with the ocean creates tension with her father. However, her quest to save her island takes her out of the arms of her protective family and into a situation that involves a boat, a rather dumb chicken named Heihei and a smug demi-god named Maui (voiced by Dwayne Johnson) who is also a wayfinder. He is arrogant and boastful, yet he has his moments of humility and sobriety. With the chicken providing comedic relief from the melancholic scenes and bants between Moana and Maui to keep us entertained as they sail the high seas, there isn't a stagnant moment as Moana soars higher than Tangled. The film rises above its station due to its empowered plot, a visually stunning and engaging adventure on the ocean and upbeat tunes that will have you dancing in your seat.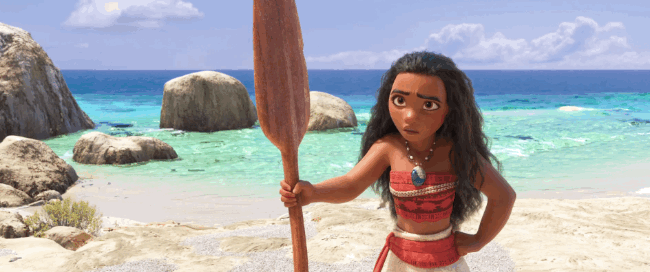 Reminiscent of Pocahontas, Moana is next in line to lead the village as sung in the opening song: "Our people will need a chief and there you are." She is guided not only by her determination but also by traditions and teachings of her culture. So while she's not technically a 'princess', and despite being belittled as one by Maui much to our amusement –  "If you wear a dress and have an animal sidekick, you're a princess" –  it's her lack of love interest and self discovery that are the feminist aspects we've needed in a film that's targeted at a younger audience. Her independence and ability to stand her own ground against a macho demi-god, villains on the sea and supernatural beings are what make her a remarkable Disney heroine.
The film also delicately handled the Polynesian culture as Musker and Clements travelled to the South Pacific to research and consulted with various experts from linguists to cultural advisers. The culture is lush and alive from the very beginning as the story of Te Fiti, the goddess who created all life, unfolds on the screen to the traditional dances seen throughout the film.  It is evocative and culturally vibrant yet respectful, free from stereotyping.
This has carried through in the musical composition of the film brilliantly written and composed by Hamilton's lyricist and composer Lin-Manuel Miranda. Along with longtime musical composer Mark Mancina and Samoan musician, Opetaia Foa'i. Moana's internal conflict between her people and the ocean is translated in the song "How Far I'll Go", which is clearly a musical direction from Hamilton, as the song reoccurs in different forms throughout the film. The soundtrack for Moana is diverse and hypnotic from the rich vocals and Polynesian drumming of "We Know The Way" to Maui's "You're Welcome" anthem to all mankind, to the David Bowie-esque "Shiny" sung by Flight of the Conchords star Jermaine Clement. These tunes are addictive and upbeat, the kind that will have you wanting to listen to the soundtrack again once you're home.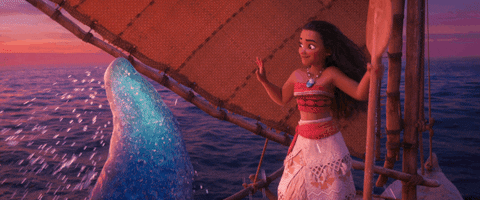 Moana is a well-rounded and admirable character, courageous and headstrong with a love for the sea and her people. Her relationship with her family, especially with her Gramma is heartwarming, a subtle reminder of the love of family. It seems that central message of Moana is about self discovery and finding out "who you're meant to be." It's a step in the right direction for Disney, bringing one of the best family films of 2016 to the big screen. It that has portrayed realistic problems we all face: what it is like to question yourself, not knowing who you are, and asking if we are able to persevere even when things look dark. Because we'll never know how far we'll go.