The long-standing hella basic graphic design program Paint, the one we all made our greatest masterpieces on as children, was announced earlier this week to be shutting down. Now it looks like our love for Paint has rekindled the flame.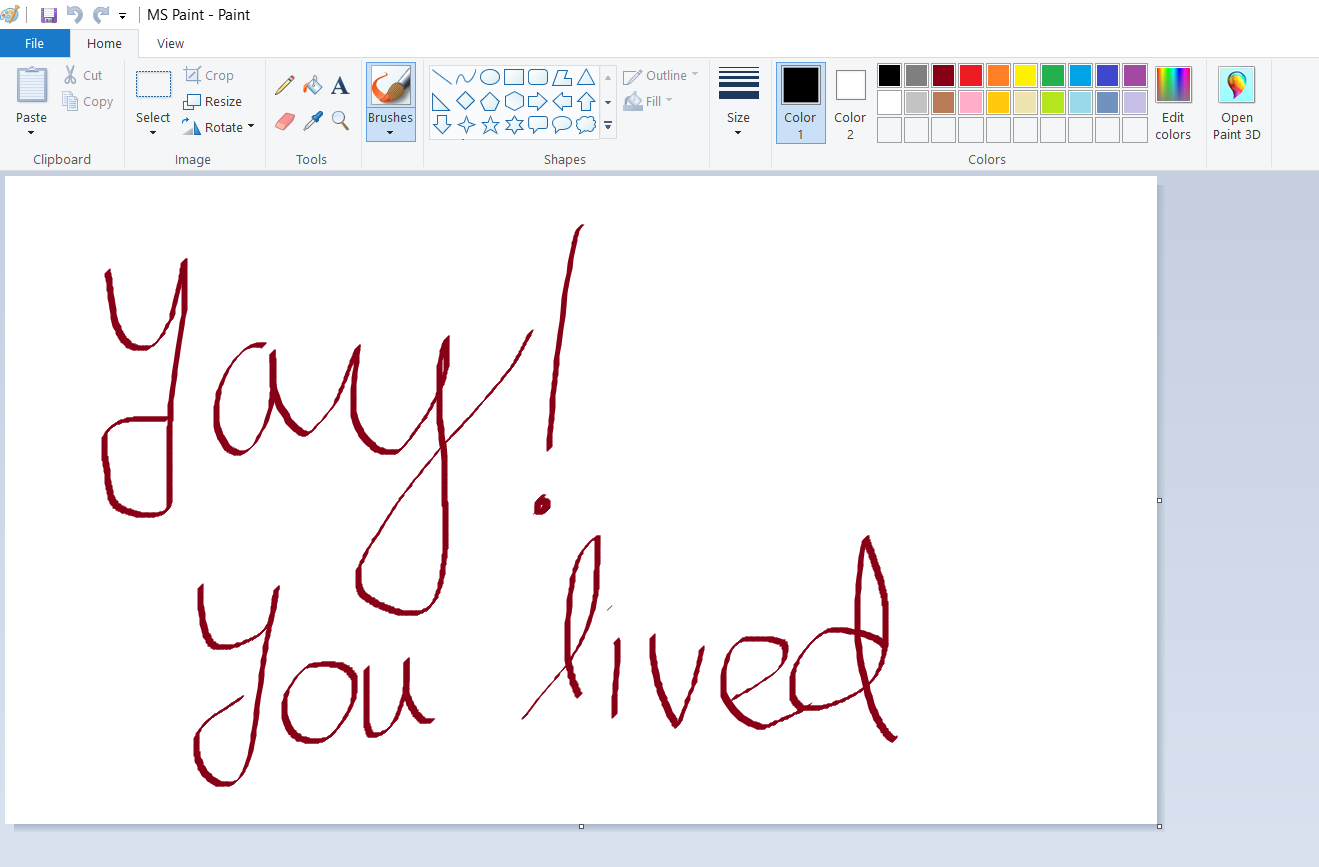 First released with the very first version of Windows 1.0 in 1985, Paint is the OG basic graphic designer. The program was scheduled to be phases out after 32 years in the next Microsoft Windows 10 update. However, after an enormous amount of love and support for the program Microsoft have decided to have it available in the Windows Store.
Whoever did this, I bow in reverence. Best tribute ever. #MSPaint pic.twitter.com/1XKq7JiNHs

— ND (@lowfundaboy) July 25, 2017
RIP #MSPaint. After your 32 years of service, you deserve an epic-send off. https://t.co/cb3luyguwM pic.twitter.com/hSGX2lvylf

— Codecademy (@Codecademy) July 24, 2017
Children of the future will never know the joy of spending hours doing this on Microsoft Paint #MSpaint pic.twitter.com/IY6kDxPdc4

— Fiona (@McDoFi) July 24, 2017
Microsoft announced via a blog post that they were moved by the support and nostalgia for one of their longest running programs. Megan Saunders, Microsoft's General Manager for the 3D for Everyone Initiative said:
"Today, we've seen an incredible outpouring of support and nostalgia around MS Paint. If there's anything we learned, it's that after 32 years, MS Paint has a lot of fans. It's been amazing to see so much love for our trusty old app."

"MS Paint is here to stay, it will have a new home soon, in the Windows Store where it will be available for free."
There was also a slight push towards promoting the new Paint 3D, which will be made available with the Windows 10 Creators Update. It's a new medium for creativity and 3D art, so it will hopefully be picked up by those with a love for drawing.
Or if, you know, you just want to make some cool stuff.
The move to have Microsoft Paint available in the store instead of keeping it as a standard part of Windows is great for us homebodies with a love for the program. But the fact it's no longer part of the core programs such as Notepad means that businesses will have to manually install it onto devices, and some administrators may simply deny it. How then will we procrastinate express ourselves creatively?
For now Microsoft Paint lives to see another day. Here's to you, Paint.