After that ending in season 4 (and if you don't know, go and watch it!), fans have been dying to know what will happen in season 5 of the critically acclaimed and downright hilarious Orange is the New Black.
OITNB star Danielle Brooks informed E! News at the Screen Actors Guild Awards on what the structure of the next season will be like, and it's really interesting and unlike any other season we've seen before.
"Season five is done over the course of three days," she said. "You will watch 13 episodes, and find out what happens in the course of three days. So, it will be very detailed, very intense, and you better get ready. Get your popcorn, your tissues, everything."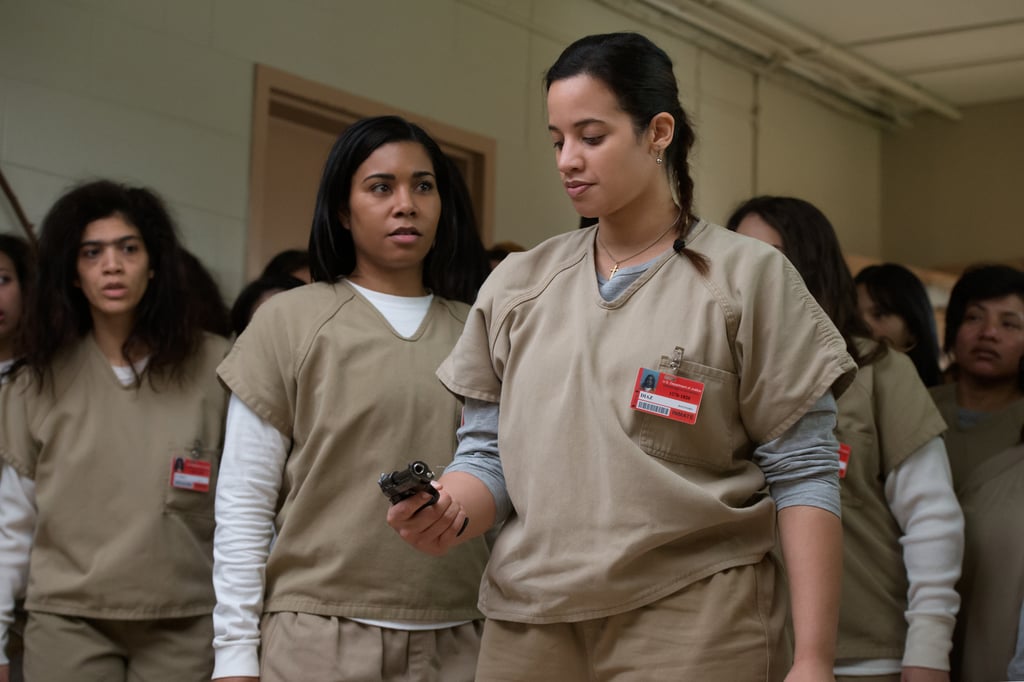 From what Brooks has said, the new season will pick up right where we left off – which was probably the most heated moment of OITNB. Prison life won't be the same as the hierarchy and order has been disturbed; it'll also be exciting to see what our favourite characters will do in order to right the wrongs of season 4. The show is known to be rather intense, but uncensored and realistic. The cast are brilliant, the characters are lovable and the plot only seems to be getting even better since those days of season 1 where Piper was the sole focus of the show. Now we have overarching plot lines with multiple and diverse characters, each with unique stories. It's been a thrilling journey thus far.
There is no release date for the season, so all we can do is brace ourselves.