I need to start the article by saying that the Amber Heard and Johnny Depp legal battle is still going on 4 years after Heard called Depp out as a domestic abuser. It is not for me to decide who is guilty of what. This article is simply to draw attention to the fact that male victims of domestic abuse are taken less seriously than female victims. I also want to state that if Heard IS lying, she is the exception and not the rule because MOST victims are speaking their truth.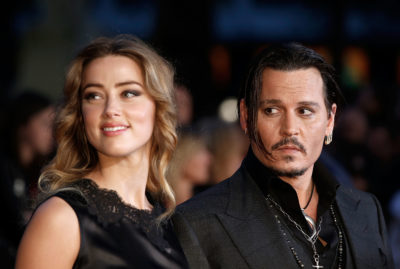 In 2016 Heard filed for divorce and then testified that Depp was an abusive husband using photos and film to support the claim. In the post #MeToo context we live in it was only natural for multitudes of people to come to Heard's support and denounce Johnny Depp. 
Their divorce was finalised 13th January 2017 and Heard received 7 million dollars in the divorce settlement which she donated to charities that help survivors of domestic abuse and a children's hospital. 
Depp was cast in the next Harry Potter spin-off series Fantastic Beasts and Where to Find Them. After these allegations of domestic abuse, there was a lot of controversy swirling around JK Rowling's support of him playing Grindlewald. On top of this, The Pirates of the Caribbean franchise also dropped Depp as Captain Jack Sparrow for the show's reboot series. 
So as seen in these examples, the allegations against Depp took a hard toll on his public profile and he fell from grace as one of the world's favourite actors now turned villain. Heard, however, flourished after the allegation came to light, rising up as a feminist activist in the #MeToo world. She also started to be a human rights activist and a women's rights ambassador for the United Nations and American Civil Liberties Union, respectively.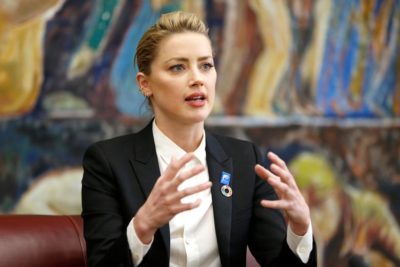 Now, however, evidence has risen that suggests Heard was the primary abuser in the unhealthy, toxic relationship between the two – or at least they were both perpetrators and victims of abuse at the hands of each other. 
What is clear is that these new allegations, and Depp's 50 million-dollar defamation lawsuit against Heard, have done little to dissuade public opinion on her victim status. 
Depp's evidence includes audio confessions of Heard hitting Depp with pots and pans, throwing bottles, lacerating his finger and photographic evidence of cuts, bruises and other injuries. 
Even with all this evidence, that at minimum the abuse was mutual and at worst Heard fabricated her victim experience – thereby invalidating other women's experiences through the publicity of the lie, society is treating her not as brutally as Depp.
For instance, Heard has not received the same repercussions as Depp did when he was accused of domestic abuse. This can be seen through her still remaining on as Meera in Aquaman 2 despite the current lawsuit against her gaining traction.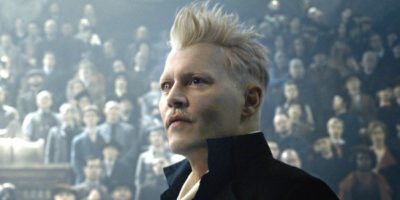 Unfortunately, the issue of female perpetrated domestic violence against a male partner is often seen by society as the man's fault.  Shaming male victims for being weak or blaming them for it because of their actions. This issue is highly embedded in feminist theory as a result of the patriarchy oppressing men who do not conform to traditionalist masculine gender norms and patterns. Male victims are not seen as legitimate victims according to the typical script of domestic abuse in which the man is always seen as the perpetrator and the female is seen as the victim. 
Here are the stats in Australia:
Since the age of 15

one in 16 men have experienced physical and/or sexual violence by a current or previous partner.

One in six men have experienced emotional abuse by a current or previous partner

One in 20 men have been sexually assaulted and/or threatened.
These numbers are tiny compared to the female rates, but these men and their experiences still matter, and it is still an important issue to address in the public health sector. 
A big issue around male victims is that they are not likely to speak out and report, which is typical of all survivors regardless of gender identity. However, the reasons why men do not speak out have a lot to do with toxic masculinity. What I mean by this is the way society teaches boys to behave, for instance, stoically and suppressing their emotions, normalising violence, degrading them if they display any feminine tendencies such as crying, or compassion. The way we socialize men through these toxic standards put them at risk when they are on the receiving end of violence because survivors may feel that they are not a 'real man'. 
Furthermore, if men who fall outside of the heteronormative script of domestic violence (so men who identify as LGBTQIA+) then there are even more barriers to reporting and coming to terms with abuse, as domestic abuse is highly invisible in this community. Some barriers that queer men face include homo/bi/transphobia and the stigma attached to identifying outside of normal gender binaries and sexual binaries. 
Due to these barriers, and many more, it is imperative that when men come forward and speak out about their experiences with domestic abuse (whether it be by the hands of a woman or another man, or someone outside of gender binaries) society must take them seriously, believe them and support them in finding safety and normalcy in their lives after their traumatic experience. 
If you or a man you know is experiencing domestic abuse you can contact:
000 – if it is an emergency and someone is in imminent danger
1800 RESPECT (1800 737 732): National Sexual Assault, Domestic Family Violence Counselling Service 
Mensline Australia – Counselling via online or telephone for men experiencing family and relationship problems 
One in Three – an organisation raising awareness of male victims of domestic violence and family violence 
Your local police 
Crime Stoppers: 1800 333 000 
Feature Image Source: Variety