The Amazing Race Australia is normally a race around the globe which sees contestants in groups of two pitted against other couples, friends or workmates. The competition is a chance to explore planet earth in all its glory. Combining physical challenges and puzzles to really test the amazingly unique contestants.
In 2020 the world was rocked by COVID-19. This meant that in 2021 the 16 leg race would explore the natural and human-made beauty of Australia. Not a bad deal if you ask me. To be fair I've only travelled between Sydney, Melbourne and Gold Coast in my 24 years as an Australian citizen. So this unique season has really allowed me to personally see the beauty of Australia on the television screen. 
We recently got in touch with one of the amazing teams competing on the show. Dolor and Holly, or as we all know them, the 'Power Couple'. We discussed why they are the 'Power Couple', reservations they had when signing up, the biggest threat on the show, and of course what's next for the pair.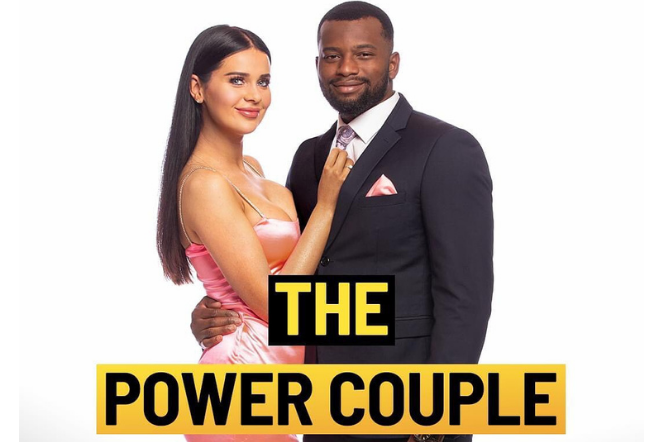 A little about Australia's Power Couple': 
They are both 26 years of age

Have been together for six-years 

Dolor is a successful banking executive as well as a member of the Nigerian Royal Family (Yes – really!)

Holly is the youngest internal investment banker at her company 

Individually they are killing it. However together they absolutely slay (obviously the most important fact about the couple)
Now that you know a little bit about Dolor and Holly, read more about their lives, as well as their experience on The Amazing Race. 
What makes you two the power couple of The Amazing Race?
Holly: We were originally called the 'smart players'. However, the name was changed. I think we have both achieved so much in our careers at such a young age. That is kind of what the power element is for us. 
Dolor: People do not realise on TV that we have done really well for ourselves. I am 26 and so is Holly and we have achieved so much. So that is definitely why we are the 'Power Couple'.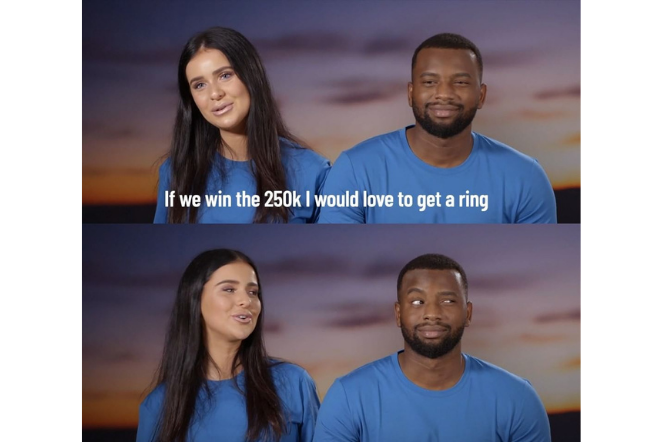 What was the motivation to sign up for a show like The Amazing Race and have you always been fans of the show?
Holly: To be honest it was more me than Dolor that wanted to sign up. I did the whole application process. Being a fan really made me want to sign up even more. 
Was the show being filmed solely in Australia a drawback when signing up?
Dolor: When we found out it was going to take place only in Australia we were actually more excited. If I am going overseas to America or Europe we want to be relaxed not have the constant stress of competing. That being said Australia is this big beautiful place that a majority of people who live here do not really travel within. So it was a great opportunity to explore our own backyard! 
The prize money is a massive $250,000. How would this change your life?
Dolor: Well we are still young so of course we would use it to invest in real estate for one,  place in savings, continue to travel and explore. Definitely, we would give back to the community. We have been going to Hillsong Church for a long time. So we would give back to the church. As well as local charitable organisations that we are passionate about. 
What would it mean for your two to be the first interracial couple to win The Amazing Race?
Holly: I think it would definitely promote the strength in racial diversity. Australian media does portray different races, however, when it comes to interracial relationships there is still a long way to go and they are not there yet. It was very important for us to go on the show and let Australia know that not all relationships are between two people of the same race. 
Dolor: In terms of our families, my family like Holly more than they like me! With her family, it has always been love and they made me feel wanted. We want people to know that interracial relationships are not a new thing, the media giving exposure to interracial relationships is just new. 
Who is your biggest threat in the competition?
It has to be the 'Super Sikhs', I don't understand how anyone wouldn't think it's them. They are very very good, they have strength and brains. They won the first two legs! How can you not see them as a threat!
Were you ever worried about competition impacting your relationship?
Dolor: I was definitely! However, after the competition is done for the day and we were fed. Then we were able to be ourselves and just enjoy the experience. 
Holly: I wasn't as much, I thought it would be more of a breeze beforehand. That was definitely not the case when the show started. I think on a show like this you have the highest of highs and the lowest of lows in your relationship. As Dolor said, once the race is done for the day then we are back to ourselves.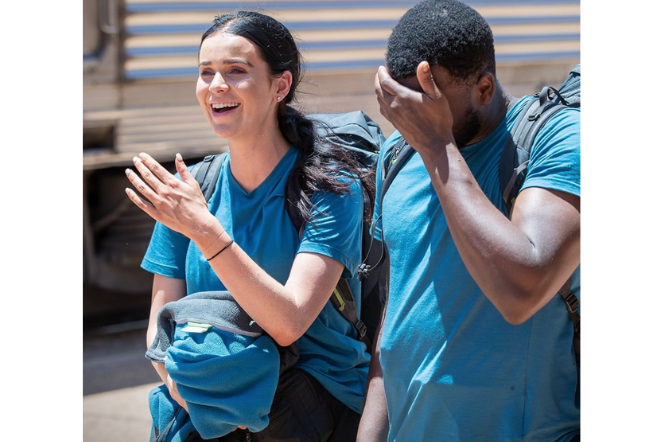 How did the conversation go with your respective bosses that you would be taking time off to compete in The Amazing Race?
Holly: For me, my manager was very supportive and was all for me signing up for and competing on the show. We actually had a trip booked to America in April of 2020. So when that fell through because of COVID, my boss was happy for me to take the time off to film the show instead. 
Dolor: I actually had so much annual leave to take the time off so there was no drama for me either. 
Win or lose you two are definitely fan favourites. What's next on the agenda for the power couple?
Dolor: We are moving back to Nigeria, she's been accepted into the royal family. (Dolor was obviously joking. We are trapped until further notice remember?) 
You can view the entertaining antics of the 'Power Couple' as well as the remaining teams on The Amazing Race at 7:30 pm every Sunday, Monday and Tuesday. 
Who is your favourite team? Let us know in the comments!