When Australia was hit with the pandemic currently keeping the world in an uncertain frame of mind, it is estimated that approximately 780,000 people in Australia lost their jobs. Most due to the restrictions the Australian government had to put in place for our safety. Due to the large jump in unemployment, there is an immediate need to support new businesses and ones that have survived the impact of the virus. This is particularly true for small, local businesses in your community.
Since they began their mission in 2016, Global Sisters has been at the forefront of tackling systemic barriers for Australian women in accessing stable mainstream employment. This business is made even more imperative since COVID-19 hit us and put small businesses and the casual and freelance workforce at severe risk for unemployment. Those hit hardest are single mothers, carers and older women which are already some of the most vulnerable members of the working population — due to their many hours of unpaid labour they do at home, which significantly lowers chances of savings to fall on. Global Sisters has assisted many inspiring women start their online businesses and find a sense of hope in these difficult times. Here is a little bit about some of these amazing women and their new businesses.
Jo Wolles of Goanna Hut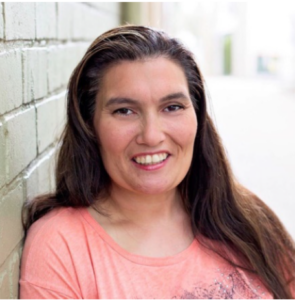 Image Supplied
Jo is an Aboriginal chef based in Sydney, who was previously employed through a contract with Qantas to provide meals for flights and through catering which had to be shut, due to COVID-19. With a helping hand from Global Sisters, Jo has received an order from popular tea store T2 for 90K+ worth of her native teas to stock in their stores. This will come with a great promotional opportunity when T2 promote her business to their millions of tea drinking fans across the world. Global Sisters have also arranged for online purchases of Jo's product through professional product and PR photography as well as pro bono marketing and social media management assistance to develop a social media presence. This is fantastic, as Jo is the sole provider for her 3 children (one who has a disability) and her husband who suffers from chronic mental illness.
Sufia Alamgir of Soundspell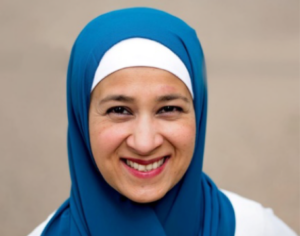 Sufia is based in Sydney and has business that teaches phonics and literacy to children who struggle with learning to read. She is offering online 'Learn to Read' sessions so students who are unable to learn the foundations of reading at school, and may have very busy parents working from home, do not miss out on these important reading milestones on their educational journey during school closures.
Lina Qasem of Robofun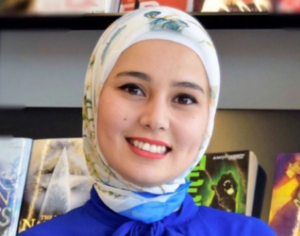 Image Supplied
Based in Melbourne, Lina's business has a focus on robotics and coding aimed at women. She offers reasonably priced online classes which focus on 3D design and coding classes to small groups of women. She has classes available to be watched more than once if needed, and provides challenges via ClassDojo so that parents can have a clear line of communication with the class instructors.
These women, along with many others, are cornerstones of the Australian community and show us all that there is always hope even in the darkest of times. Remember that it is very important in these hard COVID-19 times to try and support smaller and local businesses as best we can instead of spending our money at corporate conglomerate franchises. This will ensure that the very heart of our community stays beating and will boost our local economies. Australia needs its Australians right now to band together and look after each other.
Featured Image Via: Freepik