In a time of such uncertainty, we couldn't be more certain that we will be locked inside this Mother's Day. This year has apologetically welcomed life-threatening bushfires and a global pandemic (among other things), so I think 2020 is the year we celebrate motherhood to the highest degree. Let's celebrate our female heroes, the mums who are working full-time from home while also home-schooling their children, and the women who put up with shit day in and day out. To treat your mum well in isolation this Mother's Day, check out our diverse gift guide to make her feel special during such bleak times.
Give the gift of a plant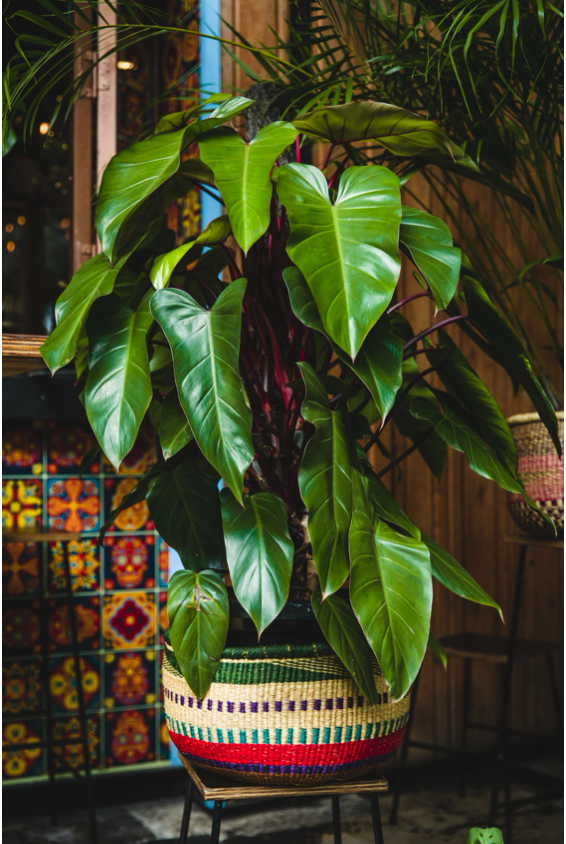 Get a little creative in how you show mum your love for them grows this Mother's Day. This gift idea literally breathes life into her home while positively benefiting her wellbeing in a time we need it most.
Working from home, we're all cooped up in our small space and looking at the same walls day in and day out. Why not bring something new into her home that can live longer than a box of Lindt chocolates (20 seconds!)?
According to the Plant Life Balance simple science, plants have the ability to create feelings of relaxation, inspiration and positivity. Lead Plant Life Balance researcher, Dr Dominique Hes, says, "Simply seeing plants or being surrounded by them can be an effective mechanism for dealing with stress, which has increased for most of us during this uncertain time."
A scrumptious doughnut bouquet
Right now, choosing a gift with contactless delivery that can be delivered straight to mum's doorstep, seems like the best option. To be extra creative, why not replace this old-time tradition with a Doughnut Bouquet?
Cue: Goldeluck's
With multiple flavours to tickle your mum's taste buds, this is the way to win over her heart… and stomach. Goldeluck's allows you to include a personalised note attached to the bouquet, along with many additional add-on options such as balloons, Nutella syringes and mini alcohol bottles. Even if you are more of a last-minute person when it comes to organising gifts, Goldeluck's deliveries can be ordered online the day before, for next day delivery in Melbourne.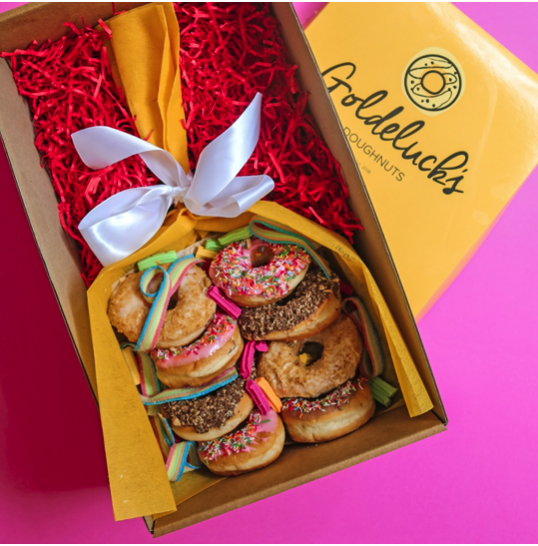 A Mother's Day cocktail delivered to her doorstep
Disaronno and Jimmy Brings have teamed up to deliver Mum (and those of us who simply fancy a cocktail this weekend) FREE brunch cocktails this weekend for those who live in the Sydney metro area.
The 'Disaronno Kiss' is the ideal way to send mum a virtual kiss this Sunday (in cocktail form). For ANY bottle of sparkling you purchase from Friday to Sunday this week, you will receive a complimentary Disaronno mini bottle (50ml). Featuring Prosecco and an orange twist, cocktail lovers can create the ultimate brunch cocktail this Mother's Day with this free Disaronno Kiss.
Disaronno has shared some FABULOUS recipes with us:
Disaronno Kiss
Ingredients:
25 ml Disaronno

Prosecco

Orange twist
Method:
Pour all ingredients into a champagne flute. You may wish to add ice or chill the glass before making the cocktail. Another optional extra is the addition of 10ml of Dry Vermouth. Garnish with a twist of orange peel.
For those looking for some other delicious cocktails to try this Mother's Day we've pulled together some of Disaronno's signature cocktails to treat mum to.
Disaronno Fizz
Ingredients:
50mL Disaronno

Fresh lemon juice

Soda

Ice cubes
Method:
In your aperitif glass, squeeze fresh lemon juice, add 50 mL Disaronno. If you don't have an aperitif glass any glass will do. Top it up with soda, add some ice cubes and garnish with a slice of lemon.
Disaronno Apple Pie
Ingredients:
50 mL Disaronno

100 mL Fresh Apple Juice

15 ml Lime Juice

Ground Cinnamon

2-3 Apple Slices

Lime Wedge

Glazed cherry
Method:
Add Disaronno, lime & ice to a tumbler glass. Top with apple juice & garnish with slices of apple, sprinkle of cinnamon & top with a glazed cherry. If you don't have fresh apple juice, use a premium quality cloudy apple juice instead. Video instructions can be found via this link.
The ultimate immunity boost
Maintaining health and wellbeing has never been so important! 
On shelves this month, VITAL LIFE™ Immune Shot is an innovative new product that delivers an ultra-pure form of Lactoferrin, PUREnFERRIN™, with vitamin C in an effective, delicious and convenient way to support the immune system, every day. 
I tried out the immunity shot myself. Besides being utterly delicious (mmm, manuka honey!) it made me feel at the top of my game for the entire week. It's a very easy supplement to take and actually enjoyable to have, rather than a crappy moment to go through every day (fish oil, anyone? Yuck…).
With properties that weaken viruses and bacteria while simultaneously stimulating immune system cells, VITAL LIFE™ Immune Shots are a great way to support immune defence. The 5gm liquid honey grab-and-go shot which contains 100mg Lactoferrin, 4.8g of wild Manuka honey harvested from New Zealand's South Island and 10mg of Vitamin C makes it an easy way to support immunity.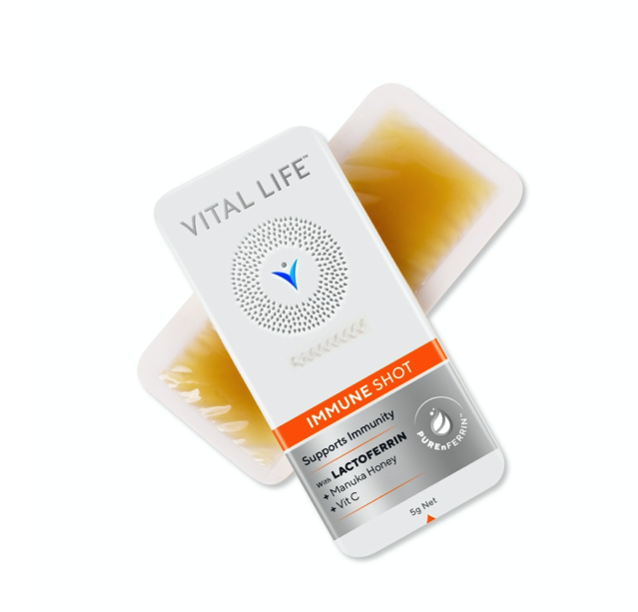 Nice BWS wines under $30
Whether mama bear is a white, red, or rosé -lover, your favourite lady deserves to be honoured with a good cheer on Mother's Day!
The Noble Fellows Pinot Gris is a smooth and rich white wine with layers of fruity flavours. It pairs well with a charcuterie board or light fish dish. It's also a great choice to bring to a celebration with family and friends.
The Lulubelle Grenache Rosé is renowned for being "One of Australia's favourite wines." Impress your mum with this beautiful bottle filled with an enticing aroma of strawberries, cherries and spices. These standout flavours create a crisp blend that is simply delicious to drink.
La Planchelière Loire Sauvignon Blanc is a light white wine that will tease her taste buds. The perfect pairing for a Mother's Day outing to sip, this wine is full of floral and vegetal characters blended with exotic fruits. Enjoy this quality white with light snacks and good company.
Hailing from our home country of Australia, Brown Brothers Pinot Grigio is made with delicious local ingredients, including an assortment of apple, pear and citrus to please the palate. Your mum will appreciate the homely roots with an enticing, clean and refreshing finish.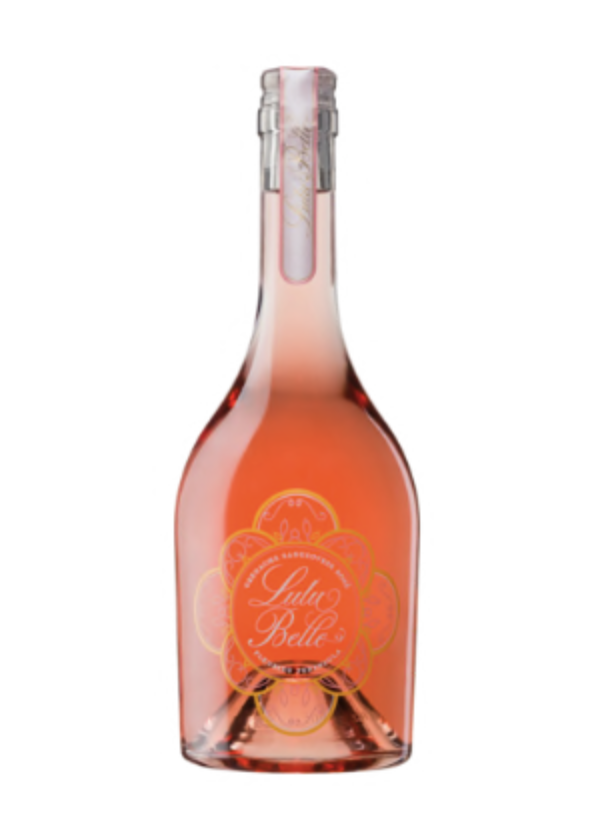 The Dermal Diary
Spoil mum with a luxurious Dream Mask from The Dermal Diary this Mother's Day. The Dermal Diary is packed with active clinically proven ingredients that will revitalise, nourish, protect and reverse the damage done during the day by UV rays and pollution. Coupled with a serum, or used on its own, it's the perfect option for overnight skin health.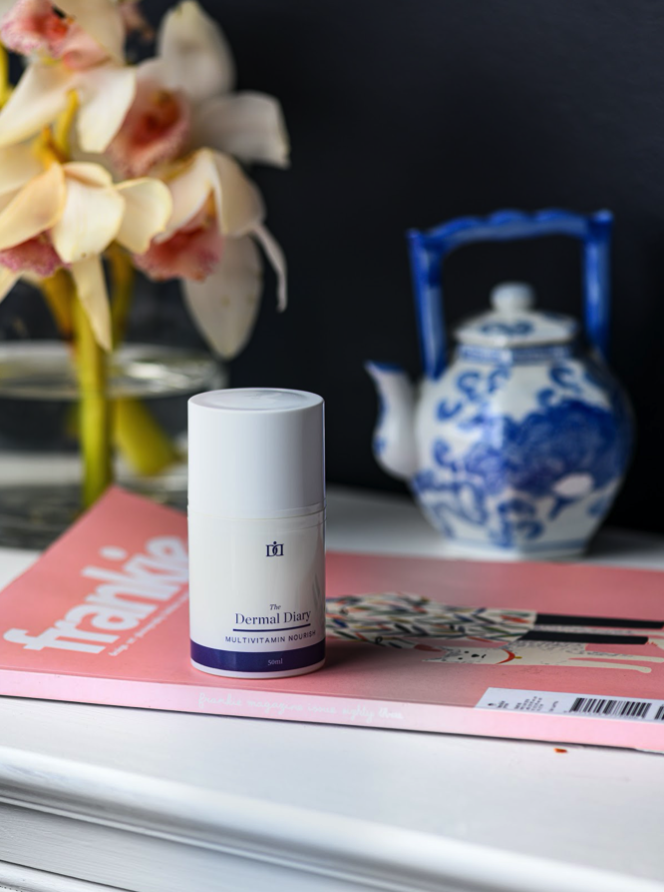 Cork and Canvas
Treat Mum to a virtual Mother's Day celebration this year with Cork and Canvas. Join a live class via Zoom so you can compare your paintings or do an on-demand class so it's just you two spending quality time if you're isolating together. Art lovers can gain access to a step-by-step video tutorial from Cork and Canvas' senior lead artists. If the family all wants to get together, groups of 10 or more can even book a private live class.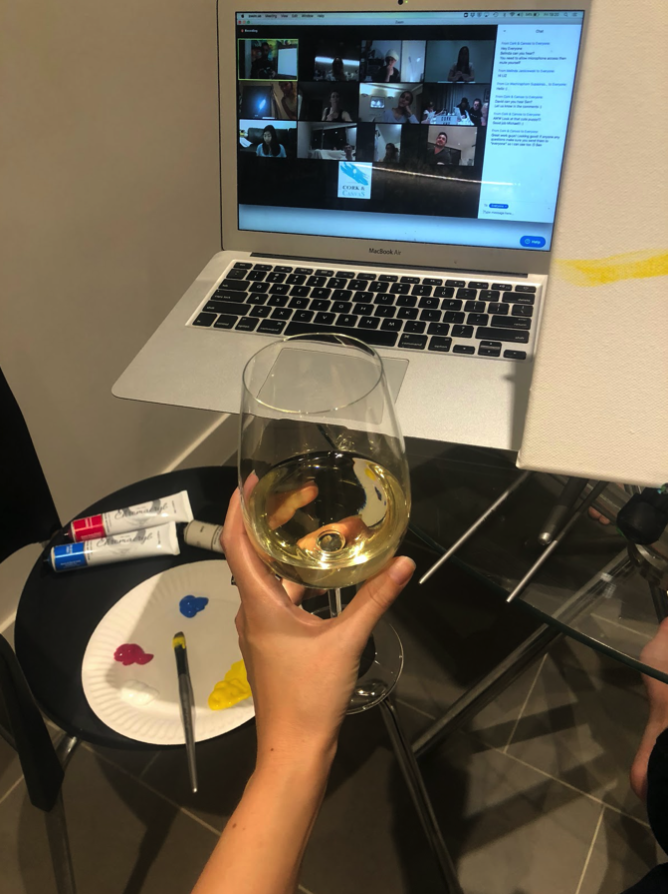 Amici Collective Traveller Tote Bag
Style and functionality meet in Amici Collective's debut range of genuine leather travel bags. Whilst we are all grounded, for the time being, we can still enjoy a touch of luxury with travel accessories like these ready for our next adventure. Handmade in Australia from buttery-soft genuine leather, the minimalist Traveller Tote Bag is sized to carry all those on-the-go essentials for Mums. The Traveller Tote Bag features an internal security clip to hold your keys in place or attach the Jetsetter Passport Clutch to secure your valuables when out and about.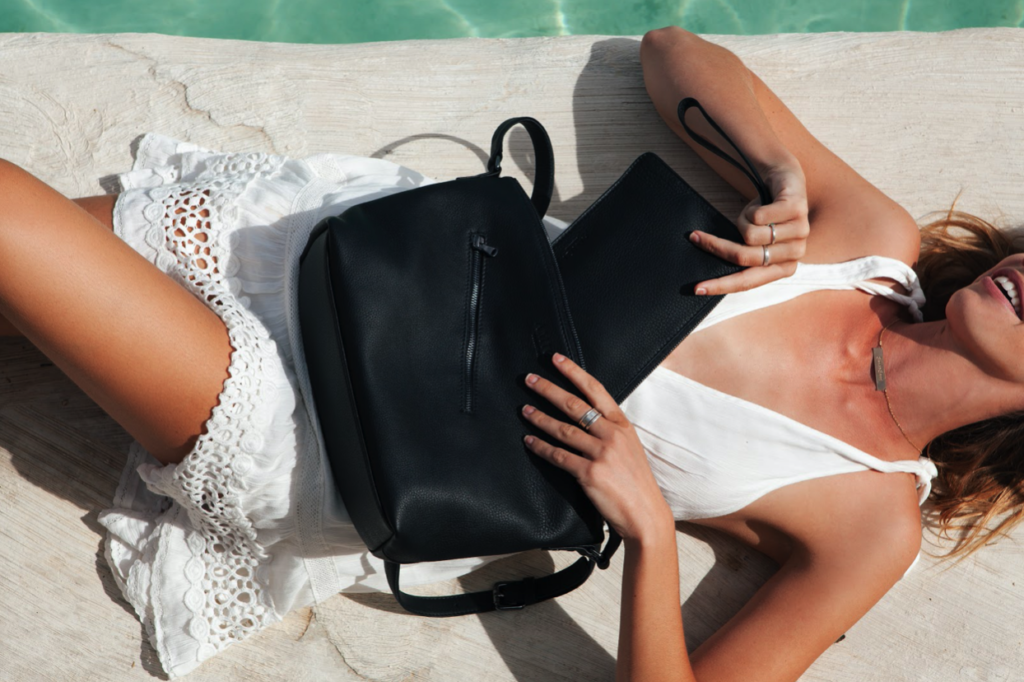 Feature Image: The Courier