Tiger King has absolutely taken the world by storm. Who would have thought that in 2020, a year which has seen a global pandemic take over the world, that the documentary series Tiger King: Murder, Mayhem and Madness would be the most-watched and talked about series worldwide. With the world in lockdown, it seems all we can do is take the advice of our persistent friends and actually watch Tiger King in its glorious entirety.
Over here at Chattr, the peer pressure seems to have gotten to us as well. I chose to sit down over the course of two nights and watch the outrageous docuseries. I am now one of the countless fans who want a Tiger King series to be available as soon as possible. Speculation of a cast has already begun on the internet, so let us give our official take on who should be cast in the possible series.
Joe Exotic – Brad Pitt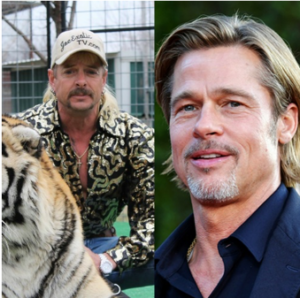 Joe Exotic is undoubtedly the star of the documentary series and would be the core focus of a possible drama series. So, why not hand the difficult task to this year's Academy Award winner for best supporting actor, the incomparable Brad Pitt?
Brad Pitt has proved he has range. He has comedy chops highlighted in his guest appearance in season eight of Friends, and his dramatic work speaks for itself. Big blockbusters like Benjamin Button, Moneyball, and Once Upon A Time In Hollywood all resulted in Oscar nominations and the latter resulting in a win. Brad Pitt is our man to play the wild and unstable Joe Exotic.
Carole Baskin – Kate McKinnon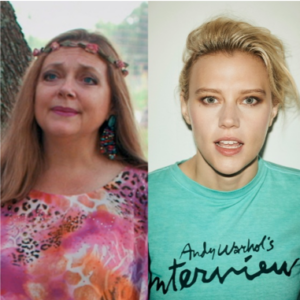 Carole Baskin aka "Carole Fucking Baskin" (as Joe refers to her in almost every sentence) would need a certain level of comedic timing to be pulled off correctly. So, who better than Kate McKinnon?
Kate McKinnon has proven herself to international audiences on Saturday Night Live as a comedic profile in the industry. She has cemented her place as a force to be reckoned after with winning the Emmy Award two years in a row for Outstanding Supporting Actress in 2016 and 2017 for her portrayal of Hillary Clinton. If McKinnon can act her way as a comedic version of Hillary Clinton, playing the soft-spoken Carole Baskin should be a piece of gluten-free cake.
Doc Antle – Jim Gaffigan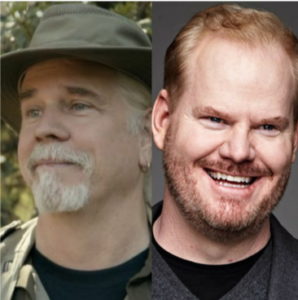 Jim Gaffigan has been a comedic god since the '90s. He's had countless roles in TV sitcoms as well as a dramatic turn in episodes of Law & Order: SVU. Doc Antle proved to be a middle ground of sorts who commented on the actions of Carole Baskin and Joe Exotic, and believed he was right and they were both wrong.
Howard Baskin – Richard Belzer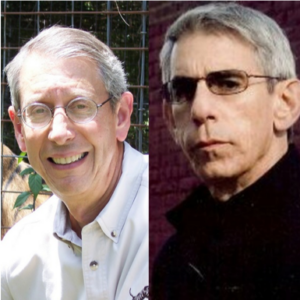 Howard Baskin is the quiet and basic husband of Carole Baskin. His character does not contribute much in the docuseries, but when he does it is absolute gold. Richard Belzer is best known for his character John Munch, who he portrayed for over 23 years on Law & Order: SVU.
Belzer also had a long career as a stand-up comedian who was known for his deadpan approach. Deadpan comedy is a skill Belzer crafted over his long career. Howard Baskin, however, has somehow acquired a deadpan personality. So, who better to portray him than Belzer?
Rich Kirkham – Steve Buscemi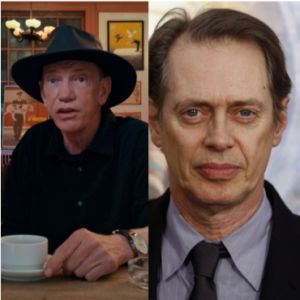 We believe Steve Buscemi is the best casting choice for Rich Kirkham if there was ever a biopic. The two look like long lost brothers.
Buscemi is a Hollywood veteran dabbling in comedy for years while making a name for himself within dramatic acting circles for his lead role as Nucky Thompson in Boardwalk Empire. Buscemi is the perfect fit to play the disgruntled producer of Joe Exotic's reality show.
Jeff Lowe – Dean Winters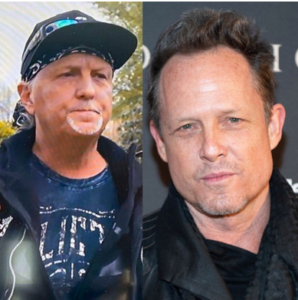 Jeff Lowe was the sketchy character who single-handedly scared Joe Exotic out of the exotic animal trade and zoo business.
Dean Winters not only looks like Lowe, but he's played similar characters before, which means he would be the perfect fit to portray Lowe.
James Garretson – Paul Walter Hauser
Paul Walter Hauser is coming off a career-defining performance with his lead role in Richard Jewell. The opportunity to play another real-life figure will only further Hauser's ability as an actor.
Maybe he'll even earn that Oscar nomination he so deserves.
Dillon Passage – Timothée Chalamet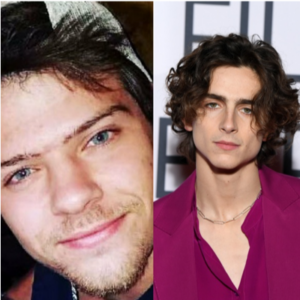 Joe Exotic's fourth husband who is undoubtedly the most normal person within the Tiger King series should be played by none other than Timothee Chalamet.
Chalamet has already cemented himself as a Hollywood heavyweight with roles in Call Me By Your Name and Little Women.
Travis Maldonado – Pete Davidson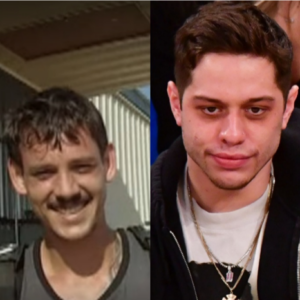 The tragic story of Maldanado who struggled with a meth addiction and supposedly his mental health is a drama series in its own right.
There is no one else who could encapsulate the mindset needed for the troubled character except Pete Davidson.
John Finlay – Channing Tatum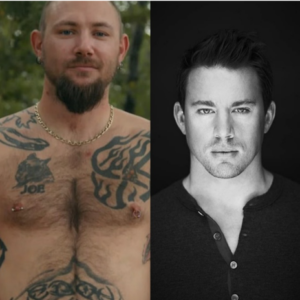 John Finlay a.k.a 'the one who cashed his cheque and got a brand new pair of teeth' should be portrayed by Channing Tatum.
The estranged husband of Joe Exotic proved to be a fan favourite – and to be honest, who doesn't want to see Tatum as the tatted up, toothless husband of Joe?
Who you would cast for a Tiger King series?
Tiger pattern background by Meghan Hageman