Do you like food, singing and freebies? Well, you're in luck because Chargrill Charlie's are giving Sydney-siders the chance to sing for their supper!
In celebration of Pitch Perfect 3 releasing on Blu-ray, DVD and Digital, you can go into the store and sing your order to the cashier (in the tune of your choice), upload it to social media and redeem your free meal (up to $20). It sounds like a bloody good deal to us.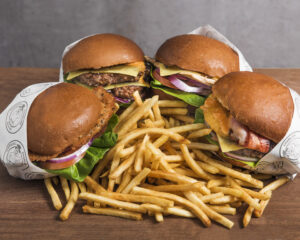 Paving the way for Aussies around the country is our very own Shannon Noll. His rendition of A Chicken Roll with some mayo and chilli sauce with some chips on the side is our absolute favourite new hit to sweep the nation. Nollsie's fabulous rendition can be seen on his Instagram – boy is it a treat! It has us thinking it isn't fair he can have such a delicious looking burger all to himself!
The trend has also been shared into the world of love with Jimmy from Sophie Monk's season of The Bachelorette having his own Chargrill Charlie's-inspired rap. He enlists the help of random on-lookers, just like in his season of The Bachelorette when he and Sophie busked in Darling Harbour. Needless to say, this time around it was much less embarrassing and heartbreaking.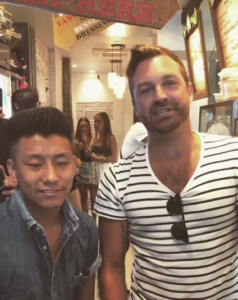 Davey from Bachelor in Paradise also had his go at singing for his supper after his time in paradise ended prematurely. I'm sure this burger will fill the emptiness in his heart. We think it's fair to say these guys were singing not only for the free food, but to eat their feelings. If you can't find love with a person, food is always a close second in our book.
The best part about this free food fest is that the best rendition of a Chargrill Charlie's order go in the draw to win a DVD copy of Pitch Perfect 3, which is bloody awesome. Time is running out fast, so go and grab your feed before the competition ends on the 22nd of April.
Go on, do it. If you don't Fat Amy will not be pleased.
Check out the trailer for Pitch Pefect 3. It looks aca-mazing.