Charcuterie boards at the ready? Spring has officially sprung down under and with the warmer weather brings (socially distanced) boozy brunches, lunches and outdoor BBQs with friends and family. Luckily for us, New Zealand based Giesen Wines have answered our prayers and created the world's first alcohol-removed Giesen 0% Marlborough Sauvignon Blanc, and the good news is it's now available in Australia! Our mouths can't stop watering! 
Amidst the Coronavirus pandemic, 70% of Australians admitted to drinking more alcohol (Foundation for Alcohol Research and Education). With this in mind, I think we're all wishing we had bucket loads of Giesen 0% – Marlborough Sauvignon Blanc stocked up to get us through the first few iso months of the pandemic. It's truly a great non-alcoholic alternative for the health-conscious.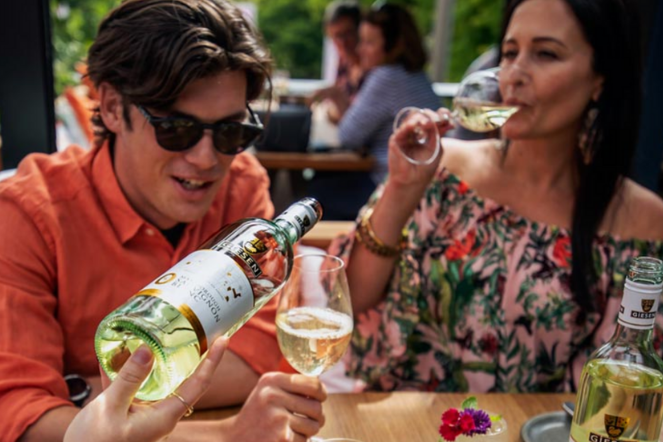 Warmer weather also brings the health inspo to get out and get healthier in time for summer.  At just 16 calories per 125ml serve, a glass of Giesen 0% has 80% fewer calories per serve than a traditional 12.5% alc/vol Sauvignon Blanc, this baby packs a sweet and zingy punch but as a healthier, guilt-free alternative to traditional Sauv Blancs. Demand for no-alcohol wine is forecast to grow annually at 18 per cent out to 2023, and health is one of the driving factors. With 48% fewer grams of sugar per serving than it's closest non-alcoholic wine alternative and low calorie, everyone can enjoy a glass any time without feeling left out at get together's with mates.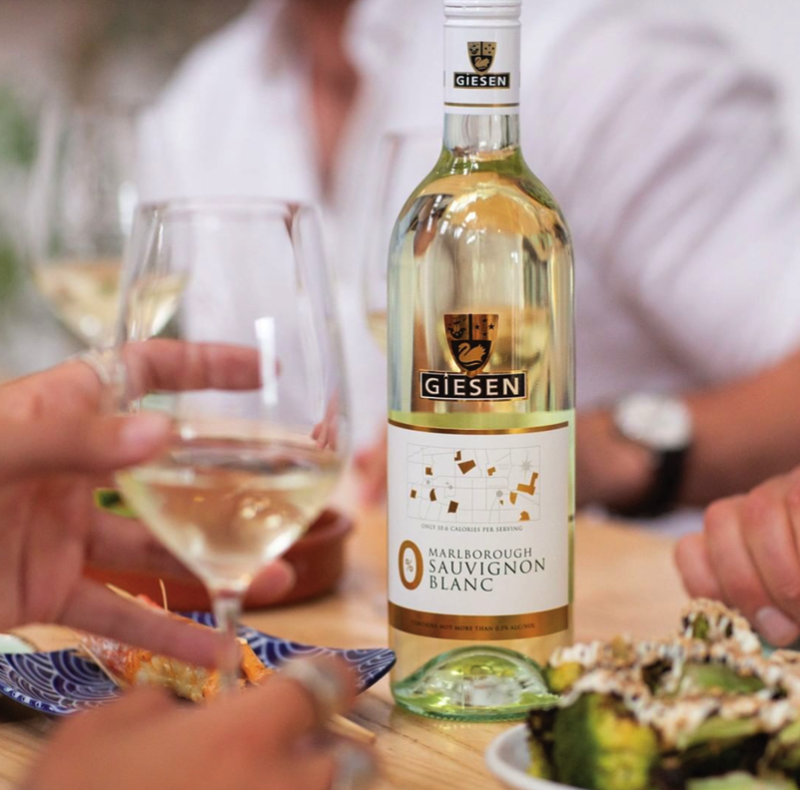 Another sneaky benefit of the 0% wine is being able to be the responsible driver after a springtime BBQ at the beach, who said getting boozy had to include the alc, am I right? And not to mention the horrid and dreaded wine hangover avoidance the next morning! 
Interestingly, it was a focus on health among Giesen's winemakers that sparked the idea for Giesen 0%. The senior winemaker at Giesen Wines, Duncan Shouler saying: "Giesen 0% actually came about following a fitness challenge at the winery – suddenly, we couldn't drink our favourite wine and figured that something had to be done to make this possible! Looking into it more, we recognised the growing trend towards non-alcoholic drinks as people become more mindful of their drinking and look to reduce their alcohol intake for a variety of reasons."
What's more, you also don't have to sacrifice great taste that comes with healthier alternative wines. This alcohol-removed wine offers delicate aromas of fresh lime, redcurrant, and lemon shortbread. Delicious citrus flavours followed by distinct blackcurrant and passionfruit notes define this premium Marlborough Sauvignon Blanc.
The wine finishes crisp and dry, with a mouth-watering juicy brightness that leaves you reaching for a second sip. You'll find it light, fresh, and invigorating – perfect for enjoying at home, out with friends and family, or any time you'd prefer a glass of wine without the after-effects.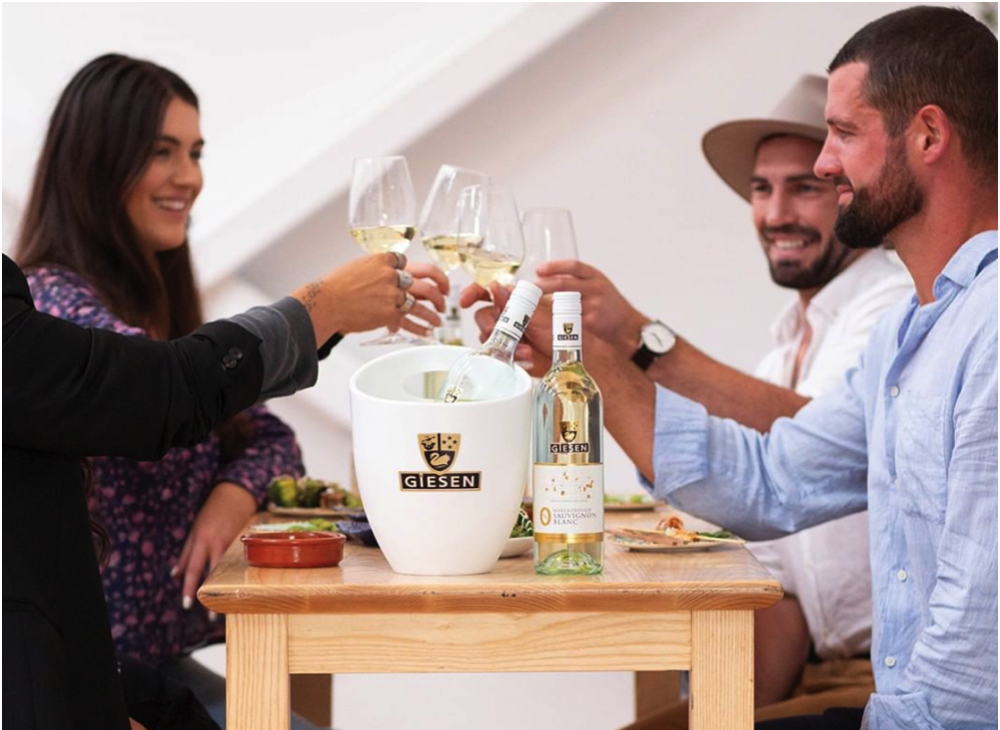 Like me, ever the sceptic, you may have asked yourself if the wine would ultimately be 'just a grape juice' if it contains 0% alcohol? But that's far from the case with Giesen winemakers utilizing the innovative spinning cone technology, which is pretty mind-blowing for someone who has never heard of the technique. 
Spinning cone technology separates the fragrance and alcohol from the wine, resulting in three distinct components. Once the alcohol is removed, the distinctive distilled aroma unique to Marlborough Sauvignon Blanc is added back into the wine. This means the final product contains no more than 0.5% alcohol – similar levels to those naturally found in fruit juice.
The distillation maintains the integrity of both the delicate flavour palate and texture throughout the process. The removal of the alcohol also gives Giesen 0% – Marlborough Sauvignon Blanc its own unique taste profile. While varietally expressive, it is much lighter than its full-strength counterpart and boasts citrus flavours with blackcurrant and passionfruit notes. 
If you aren't convinced yet, Giesen 0% had a sell-out debut in New Zealand, before landing on Aussie shores. So grab yourself a twin pack for $36 RRP here before stock runs out and enjoy a healthy and delicious  0% wine alternative to liven up your springtime!