Today is the official release of Gears 5 – a third-person shooter game perfect for the raging millennial. Gears 5 will again feature Kait Diaz, the bold and fearless protagonist, fighting off enemies on her journey to find the truth; a game very different to franchises like Grand Theft Auto where the mission is basically to just hijack people's vehicles and visit strip clubs. Don't get me wrong, I love cruising around as Trevor in Los Santos. 
There is a new multiplayer mode introduced in Gears 5 called 'Escape', as well as three new characters joining the suicide mission. 
On a 'Thoughts on Gears 5' Reddit Thread, u/KamDab commented: 
"I think what they're doing is great! They've introduced a damage HUD for Escape and I'm assuming Horde. We're finally getting the Lore in a video game we always wanted. The movement is as fluid as it's ever been." 
XGeoThumbs, also commented on the thread:
"Game is looking to shape up great. I am very interested in Escape. Wether (sic) it will be as enjoyable to play over time as Horde or Versus is still to be seen. I like the changes I have seen so far to the game mechanics, menus and systems." 
Most of the comments in the lead up towards Gears 5 appear to be positive and hopeful, especially in regards to storyline and the mechanics and quality of gameplay.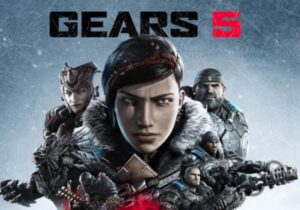 You may already be familiar with the daring ventures of Kait from the Gears of War franchise, however this time the game also comes with an exciting surprise for Gears fans. Xbox ANZ has revealed an exclusive range of bespoke unisex jewellery inspired by the visual imagery of Gears of War. The Aussie designer, Jason Moss, was inspired from Kait Diaz's Locust necklace. With that inspiration, he has created a limited edition ring and pendant design. Keep in mind, this isn't Mr. Moss' first rodeo. Some of our all-time fave celebrities flaunt the Aussie designer's custom-made pieces, including former One Direction member, Harry Styles. 

Tania Chee, Xbox Lead for ANZ says:
"We know that fans of Gears are loud and proud when it comes to their passion for the franchise, and we wanted to create something that would allow them to showcase their pride every day. With so many complex themes weaving throughout the Gears universe, Jason Moss with his experimental, raw style was the perfect artist to bring this collection to life." 
'Crafted by fire and casted in ice-cold silver', these custom creations are unique and live and breathe the franchise's iconography. The complex design of the ring that holds a Crimson Omen reflects Kait's search for the truth of her bloodline. 
It truly is a limited edition. Only 100 of each design have been created. You can visit the Xbox ANZ Facebook today for more information on how to claim what's rightfully yours. Fight for it! But perhaps without a chainsaw…
Featured Image: Supplied by Pulse Communications