Been living under a rock?  Well, let me tell you all about a show called Game of Thrones – only the biggest TV show in the world. The fantasy drama broke television records across the world as season seven premiered this week on HBO and Foxtel.
However, Foxtel's online streaming service couldn't handle the huge number of Aussies trying to watch the show's premiere on Monday. The online streaming service, Foxtel Now, crashed in spectacular style and left disappointed fans with nothing more than an error message.
Not surprisingly, many disgruntled viewers took to social media to vent their frustrations, with hashtags such as #FoxtelFail and #WinterIsBuffering trending across the web.
Foxtel responded to the angry outbursts in a Facebook post on Monday shortly after the issue was discovered, and assured fans that they were "doing everything we can" to resolve the issue.
"Tonight's global premiere of the new season of Game of Thrones has caused technical glitches around the world, with online sites crashing in the United States, Latin America and Australia," the company stated.
Foxtel has claimed that the error was due to "unprecedented demand", which is odd considering that the show's release date has been known for over a year.  It's as though they had no idea of the show's record-breaking viewership numbers or its worldwide popularity.
#GameOfThrones was trending across Twitter in Australia – but for all the wrong reasons.
https://twitter.com/andrewwogas/status/886948257431035905
The incompetence of @Foxtel streaming on the season 7 premiere of #GameOfThrones is why we are forced to torrent #FAIL

— Prydie Pryde 📽️🎬💀 (@situpNshutdown) July 17, 2017
Maybe Foxtel erred when they asked the people responsible for the #censusfail to look after their #GameOfThrones demand. #foxtelfail

— Marshall Hughes (@ozmarshall) July 18, 2017
If this is @Foxtel 's compete with Netflix, I'm sorry to say, you have failed. There was only one show I wanted to watch #gameofthrones pic.twitter.com/pRh4GjXmCN

— Jason Gates (@jasongates_au) July 17, 2017
@FOXTEL_Help Have you not prepared for the millions of Australians who log into Foxtel tonight? #GameOfThrones

— Adrian Stoll (@macstoll) July 17, 2017
Dear @HBO – this is why Australia leads the world in illegal downloads of #GameOfThrones. You licensed to the wrong company @Foxtel

— Julie Bright (@JulieMBright) July 17, 2017
It begs the question – does the problem here stem from Australia's inferior internet problems, or is there a problem with distribution?  After all, it's no coincidence that Australia is currently number one in the world for Game of Thrones piracy.
It seems to be a recurring trend in Australia that sites cannot cope with increased demand. Remember the Adele Ticketek fiasco, when customers were kicked off the website mid-purchase? Or the Census website crashing on thousands of Australians on Census night, despite claims it would be "fast, easy, secure"?  Time and time again, Australian internet has fallen below the mark.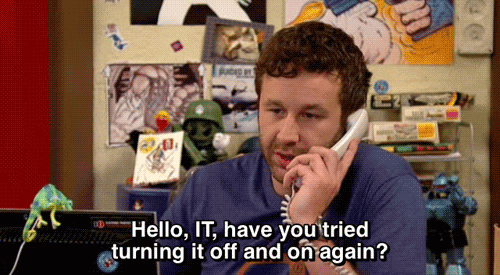 There's also the issue of piracy (illegally downloading or streaming content online). Foxtel owns the sole rights to Game of Thrones in Australia, which means that those without a subscription are likely to turn to piracy sites in order to enjoy their favourite show.  The harder a show is to access legally, the more illegal alternatives are used, it seems – Game of Thrones is currently the most pirated show in the world.  It seems unfair to me that Australians should have to struggle just to watch an hour of good television with the rest of the world!
So, what can we do about the premiere?  You could choose to catch up with Foxtel now that demand has eased, pirate or stream the first episode, or even put off watching the new season until it goes to DVD (*shudder*). Regardless of how you watch, it's clear that Game of Thrones is as popular as ever in Australia.