The integration of technology into our daily lives offers an insight into the type of future that lies before us. So why not be a part of it?
Have you ever considered creating new technology to benefit others? If you have a great idea, you should apply for the Optus Future Makers program, but you'll need to be quick as applications for the program close on Friday May 5!
The Optus team is looking for individuals or groups that have amazing technological ideas and solutions that could help disadvantaged young people across the fields of employability, education and wellbeing.
Last year, Future Makers was able to provide support and funding to some amazing innovations, including a brain-controlled telepresence robot named 'Teleport' designed to enable hospitalised children suffering from cancer to attend school remotely, 'Guide Dots', an app designed to empower young people with a vision impairment, and 'Game Change', state-of-the-art software to help university and school teachers 'gamify' their classrooms to better motivate and engage disruptive students.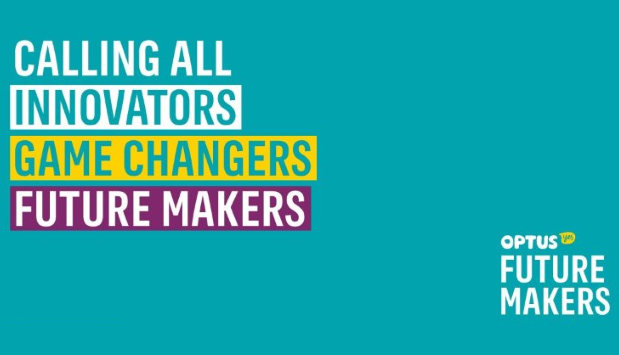 Optus understands that not everyone has a robot at hand, but if you have an idea that you believe can change the lives of others apply now! Finalists in the program will engage in a four-month accelerator program between July and October 2017. Furthermore, participants will get to share in $300,000 to bring their innovative tech project to life, not to mention a wide range of networking and mentorship opportunities.
What are you waiting for? To qualify for entry, you'll need a technology solution that will assist in employability, education or the wellbeing of young people. You must also have a prototype. Applications close soon on May 5 2017.
For more information or to apply, go to optus.com.au/grants or email grants@optus.com.au.