Move over Assassination Classroom, Ao Haru Ride and Attack On Titan because it's Fullmetal Alchemist's turn for a live-action adaption!
If the Ghost In The Shell trailer wasn't enough, anime fans across the world were blessed with another live-action trailer for the cult hit, Fullmetal Alchemist, fresh from the Holy Land of Anime itself, Japan.
Fullmetal Alchemist is a manga/anime series that revolved around teenage Alchemist (a magician/reality warper) Edward Elric and his younger brother, Alphonse. After a ritual to resurrect their mother goes horrifically awry, Edward loses his right arm and Alphonse's soul becomes fused with a metal suit of armour. Desperate to undo what they have done, the two boys begin a journey to find the Philosopher's Stone, all the while contending with the shadowy group known as the 'Homunculi'.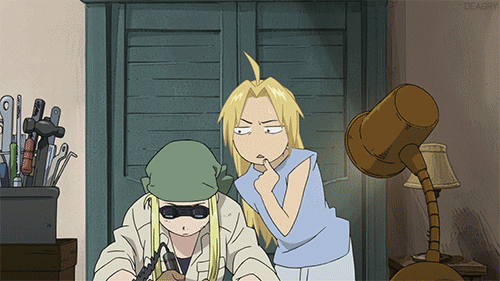 The manga is considered one of the most popular of all time, next to series like Dragonball and Bleach, receiving almost universal critical praise for it's dark tones, sci-fi elements and balance of action and humour. Fullmetal Alchemist also won the 49th Shogakukan Manga Award for the shonen (male teen age group) category and the Seiun Award for best sci-fi comic in 2004 and 2011 respectively.
At the time of this article's creation, the trailer has garnered over 840,000 views. A fairly modest view tally, but when you consider the fact that the trailer is not even a minute long and it's in Japanese, that's quite an achievement!
The film is slated for a 2017 release under Warner Bros. Japan, but no exact date has been given. Here's hoping it gets an English Dub release!