Unless you've been living under a rock, you'll have seen the awesome new teaser trailer for Star Wars: The Last Jedi. The trailer for the new instalment in the series premiered at the Star Wars Celebration in Orlando, and dropped online shortly after.
So, what are the top 5 things we've learnt from the trailer?
Luke is not who he used to be.
One of the most anticipated aspects of The Last Jedi is the prospect of seeing Luke Skywalker take centre stage again. However, judging from Skywalker's lines in the trailer, it seems that all is not well with Luke. We already know, from The Force Awakens, that Luke has been in hiding ever since one of his apprentices turned to the dark side and murdered the rest of the Jedi Order.
It's clear when we hear Luke say, "I only know one truth. It's time for the Jedi to end," that Luke has become disillusioned with the Jedi way, and that he is no longer the idealistic hero we once loved.
It will pick-up immediately after the last shot of The Force Awakens.
The opening shot of the trailer, which is very similar to The Force Awakens teaser, sees Rey, seemingly in distress, still located on that beautiful island we glimpsed at the end of The Force Awakens.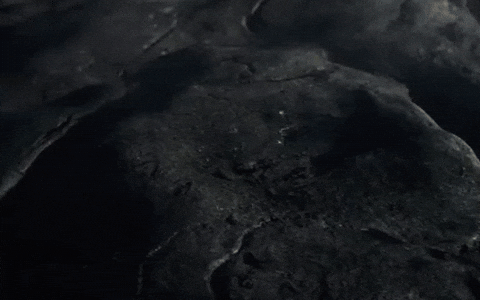 Rey and Luke's relationship will be the centre of the film.
Judging by the tone of the teaser, it seems that the relationship between Rey and Luke will echo that of Luke and Yoda in Empire Strikes Back. However, with Luke becoming disillusioned with the way of the Jedi, it will be interesting to see how their relationship develops.
Finn is still recovering from his injuries.
One of the few glimpses shown of Finn is a shot of him in some kind of coma, obviously still recovering from the injuries inflicted by Kylo Ren at the end of The Force Awakens.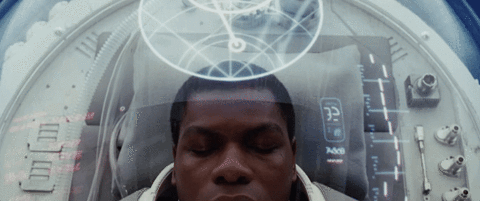 It is going to be all kinds of awesome.
But you knew that already. Right?
If you're one of the few who haven't seen the trailer, check it out here
Star Wars: The Last Jedi is out in Australian cinemas on December 14th.
Check out the rest of our website for more movie news and reviews, including our thoughts on 13 Reasons Why, Ghost in the Shell and the Thor: Ragnarok trailer