January always seems to be the time of change and resolutions – many of them being lifestyle- focused. Whether it is quitting the grog, going gluten free or all out for veganuary – the first month of the year is full of promise.
BWS research shows that amongst 1,500 25 to 60-year-old drinkers, 70 per cent are now checking the sugar content on their drinks' nutrition labels, and 45 per cent the ABV, which shows the nation's dietary demands no longer stop at food.
The research also showed that 69 per cent of Australian's aged 25 to 34 have no desire to drink less than they currently do, with 23 per cent of current drinkers preferring to consider low-alcohol, mid-strength or specialist categories such as organic or vegan for future consumption.
With this in mind, from January 2020 BWS will celebrate their expanded 'lifestyle' offering, each vying to be the next best thing this year. The brand will shine a light on some of the nation's favourite brands, such as Heineken, Carlton and Chapel Hill which all offer sips spanning organic, vegan, low (and no) alcohol, and even 'mid strength' options.
DJ, producer and wellness enthusiast, DJ Tigerlily (Dara Hayes) may be hailed as Australia's favourite DJ, but her main passion is living a cruelty-free life. DJ Tigerlily spoke to Chattr about her favourite vegan alcohol, her advice for those who have a very social lifestyle, and some of her personal new year resolutions when it comes to staying healthy!
Why did you choose to become vegan? And when? 
I chose to go vegan initially for health reasons back in 2016. I had been struggling with stomach issues, overworking and burn out, plus a whole host of other general health issues that I was ignoring, and after doing some research and seeing some of my close friends and family thrive on a plant based diet, I decided to make the change. Now, I'm vegan for the animals, the environment and of course my health.
What is your favourite vegan alcoholic beverage available at BWS?
I have a couple. On a Sunday arvo a glass of the See No Evil Rose goes down a treat. Otherwise, a glass of Farm Hand Shiraz pairs perfectly with dinner!
Do you generally find it quite difficult to find vegan/low sugar/gluten free alcohol? Or do you believe this is becoming more of a popular trend and there's a lot more to choose from in the healthier ranges now? 
I think it's quite difficult to ensure that the alcohol you're drinking is vegan as a lot of wines don't actually say on the bottle. It's exciting as times are changing as companies and people are becoming more aware and switched on to what is right. I love the simplicity of the BWS website giving you access to so many vegan products in just one search!
Do you have any tips on how to live a healthier lifestyle for those who go out more than once a week for drinks (like me, lol) and/or any healthier alcoholic beverages that you would recommend?
When it comes down to it, drinking is never good for you. I know our mothers rabbited on about it when we were young but hydration is key. Having a glass of water in between each alcoholic beverage does wonders for your body, sleep and recovery. Choosing an organic product is always a plus too. Not to mention, choosing simple "clean" alcohol such as gin and water with freshly squeezed lime, as opposed to rum and coke!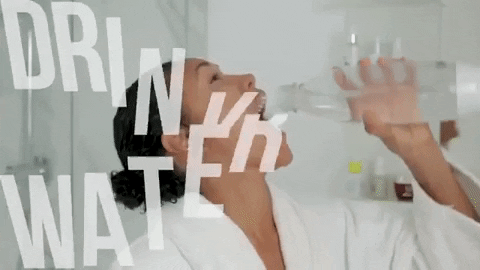 What are some of your new year resolutions lifestyle-wise? 
For me this year, I am not trying to make any drastic changes in my life as feel really happy and healthy! More so, I am looking forward to following my intuition when it comes to eating, resting, moving and socialising as I often don't listen to my body and can then pay for it later!