K-Pop has been making its way to Western audiences over the past few years. With that, more and more idol groups or solo artists have been making the trek out to Australia, where they often have large fan-bases.
I attended my first K-Pop concert in February 2019, seeing a rookie group called Stray Kids at the Big Top in Sydney. It wasn't my first concert by far, having been interested in different genres of music for many years. In some respects, it wasn't the first experience with live K-Pop concerts, having watched multiple live streams and even seeing BTS' Seoul show when the recording was released in Australian cinemas. But watching idols on a screen or seeing Western live music is a very different experience compared to going to a K-Pop concert.
Pre-Announcement
Stray Kids weren't originally coming to Australia any time soon. There are two Australian members in the group, Chan and Felix. In late November last year they told Aussie 'Stays' to "please wait for us" because they would "come to Australia one day." However, we didn't want to be patient. A group of fans, also known as 'Stays,' went on the site MyMusicTaste to create a petition for the nine idols to bring their tour to Australia. They shared the petition on fan-run Facebook groups like 'Stray Kids Australia' and their stan Twitter accounts, quickly gaining digital signatures. This process wasn't an anomaly; it has happened for many K-Pop groups and even a few Western artists in the past, including The Rose and Day 6 touring in Australia last year. Of course, when it was finally announced that Stray Kids would be coming in association with MyMusicTaste, the fast turn-around meant that tickets were being released less than a month after the announcement was made. Fans had little to no time to save up, which was necessary with the prices associated.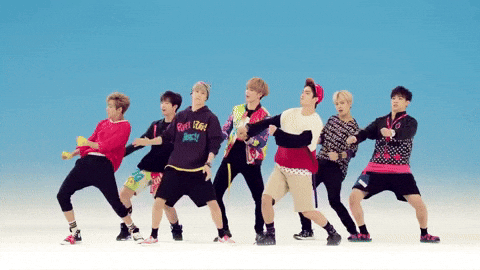 Tickets
I can't say for certain what the deciding factor for the ticket prices were, whether it be working with MyMusicTaste, the size of the venue, or just generally ridiculous Australian pricing; but let me tell you, they weren't cheap. The cheapest seats for the Sydney show cost $150, ranging up to $250. Some mega-fans would argue that the $250 was well worth it, despite that being standing seating. The $250 tickets were VIP, which included being far closer to the stage (although the small venue allowed for good vision even from the nosebleed section) and a hi-touch experience. Never heard of it? Neither had I. Hi-Touch is basically a super fast meet and greet, where the idols line up in a row and fans go along the line and high-five each member. It gives fans the opportunity to get up close with their idol, while creating a safe environment for both the artists and the fans.
Despite the differences in both price and what was included, some parts of the ticket purchasing experience are universal. Any frequent concert goer understands the stress when you're racing against time to buy tickets. I've had my fair experience as well, from boy bands to big name Western artists, but trying to get a K-Pop ticket was another level. When BTS is selling out Wembley Stadium, with a 90K capacity, in just 90 minutes, it is easy to see how the 2950 person capacity venue of Big Top was overloaded in mere seconds for the highly anticipated Stray Kids show. I had four different devices running in the hopes of getting a ticket, but I was still chucked on the re-release waiting list as the first load of tickets disappeared in seconds. Especially when there was already a drop for those who had participated in the MyMusicTaste campaign, waiting was definitely nerve-wracking.
Fan Culture
I don't want to perpetuate the idea that K-Pop fans are all screaming middle schoolers. Yes, there is a fair share of them but it was clear that there were fans of all ages attending the event. However, K-Pop fan culture is definitely a lot more hardcore than many other music fandoms. Fans were lining up to get into the venue from 5AM that morning, even though the show started at 7PM. Many had wanted to camp out the night before, but it was banned by the venue. In addition to this dedication of time, people also used their creativity to give back to their fandom. People design banners that they give out for free for people to keep. Merch is hugely expensive, so being able to get a free, fan-made souvenir from the event was unlike any other concert experience I had before.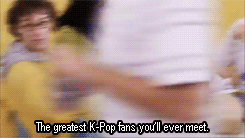 Performance
Of course, the largest part of any live music event is the concert itself. Whether you like K-Pop or not, nobody can deny that idols put on a damn good show. Fans can watch as many performances on YouTube as they like, but nothing compares to seeing all the members singing and dancing in perfect unison right in front of you. Like most Western shows, the other members of the group will dance as one sings, basically creating a stage that could only be done by back-up dancers.
Source: YouTube (uploader: jinlissul)
Light sticks weren't allowed at the concert I attended, but they are a crucial component to most K- Pop shows. They are basically the answer to putting a lighter in the air, but without the fire hazard. Each idol group's light stick is different, encompassing recognisable logos or certain elements of the band's or fandom's name. For example, BTS's fanbase name is 'Army' and the light stick is called the 'ARMY-Bomb', designed to look like a round grenade. Seventeen's light stick is called the 'Carat Bong', also after their fanbase's name, and has a diamond in the centre. Fans can hold the light sticks up, swaying them during the slow numbers and beating the area during the fast- paced bops. Some even have bluetooth, so the colours change and synchronise with all the other light sticks.
Source: YouTube (uploader: BANGTANTV)
Another big difference is entered on how much the group interacts with the audience. As well as performing their music, they will speak about their experiences and even perform 'aegyo' or 'cutesy' versions of their songs as a form of fan-service. However, the speeches were the most prevalent part of the Stray Kids concert; it was a planned part of the show, as they even had a translator ready for the members who didn't speak fluent English. As mentioned, two of the members were Australian and one hadn't been back to the country in nearly a decade, having left when he was around 13. He openly shared his difficulties with his hometown Sydney audience, eventually crying on stage. It is rare for an artist to share so much of themselves to their fanbase, but it allows the fans to connect to the idols on a deeper, personal level. It was authentic and made the whole experience more special.
Source: YouTube (uploader: Julia Pham)
The Big Difference
While many live music shows centre on artists, K-Pop concerts focus on giving back to the fanbase. While this can appear to cost more or make it more difficult to get the full experience, it allows the lucky fans who can attend have the chance to feel more connected to the artists. They communicate with the fans and create a community within the venue, rather than just singing at the audience.
Have you been to a K-Pop concert? Tell us about it in the comments below!