Sydney's Hyde Park was inundated yesterday when thousands of protesters gathered to fight for their right to party.
Branded as "Sydney lockout laws 2.0", the Berejiklian government was called out for its dangerous new legislation which has already seen the cancellation of Mountain Sounds and Psyfari  festivals due to massive licencing fees.
Between the amazing signage  and the very fitting cover of Footloose performed by Polish Club and Dan Sultan, guest speakers like Murray Cook, Dave Faulkner and Michael Chugg emphasised how many livelihoods would be affected if Gladys's proposed policies on music festivals are carried forward, from musicians, to organisers, caterers and accommodation workers.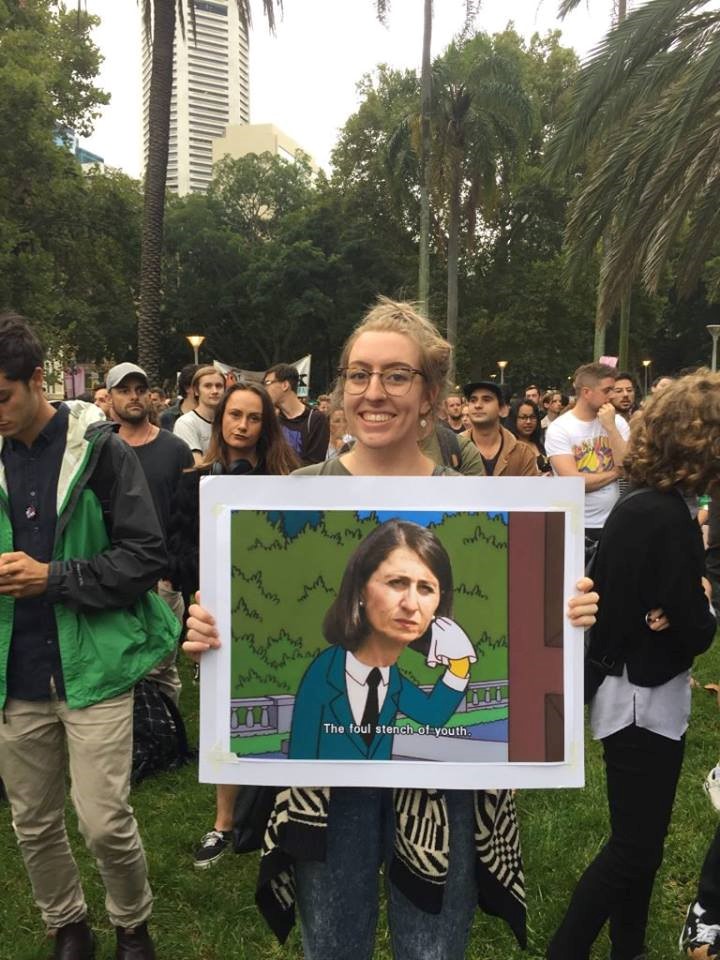 Look Mum! I made it into Junkee's Best Signs
I got to meet some of the incredible people who turned up to protest. Some of them told me why this rally is so important to them, and how the threat to kill live music in NSW is a threat to them personally:
"We are a stage designer and a sound and light engineer that do all the big festivals and bush doofs in Australia. We've just spent 12 hours in the car after working at Babylon Festival, about three hours west of Melbourne. If Gladys gets her way, the scene in NSW will have nothing and we will have to do a lot more big drives like that to make a living."   (Hurricane and Sunny, festival workers)
The Rubens performing Hottest 100 #1 'Hoops'
"Music provides history, cultural engagement and speaks the current view of how people are feeling. It also allows us to dance, sing and feel good. I came to this rally to support festivals for all, young and old, regardless of the style or genre. Music festivals support and encourage new performers, they bring economic support and visitors to local towns and support local organisations and charities. We have hosted nippers, school P&C's, Need a Feed, MND, Waniora and Bulli public schools, Disability Trust, Greenacres and more [through our local festival]." (Suzie, Illawarra Folk Festival organising committee)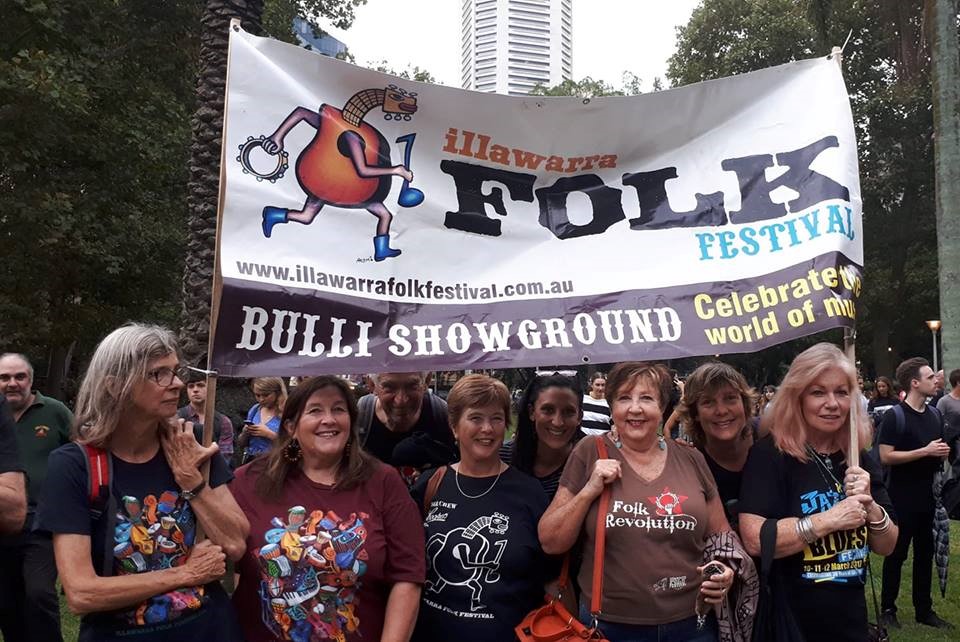 "I don't want my future to be one where people are separated from music. Without live music, artists releasing songs won't be the same. I've been to 4 or 5 gigs in the last 3 weeks. Imagine if live music gets killed, there goes mine, and a lot of other people's hobbies. We need live music to keep people together." (Piper, musician)
"We saw what lockout laws did to Sydney's live music venues and bars. These new regulations are just that on a whole other level. The more rules they enforce, the more places get shut down and people like me won't have a job to go to anymore." (Adam, live music venue bartender)
My own reason for being at the protest was probably very similar to thousands of other people: I. Love. Music. I also hate useless government control and I really, really love sticking it to the (wo)man. I've been to more music festivals than I can possibly count. I've volunteered, I've reviewed, I've participated. I spent my gap year going to 11 festivals and gigs in the space of 12 months instead of travelling the world. So yeah, this shit is important to me. But I won't lose my entire income and livelihood like some of the people I met will.
So Gladys, if you're reading this, please consider the mantra we so often heard from your former leader, that the liberals are all about "jobs and growth." You're not only killing the music, you're killing an entire industry; and as someone said yesterday, if this was the coal, racing or gaming industry, none of this would happen.
If you didn't make it to the rally, that's ok! You can still sign the Don't Kill Live Music petition  or call your local member, or the Premier's office  to let your voice be heard.