Growing up I remember having to attend seminars targeted at young girls tackling issues such as body image, sexual health and self-esteem. One thing that all of these workshops had in common, was that they used Barbie as their main example of false female body expectations and false lifestyle goals. Now, eight-year-old me would not have that – Barbie was my favourite!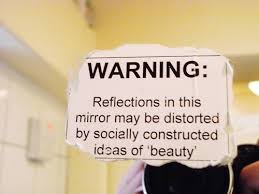 I still remember standing up in front of the entire hall of primary school girls, coming to Barbie's defense like her personal, mini, uneducated lawyer:
"Maybe Barbie is just a skinny girl with big boobs. What's wrong with that?"

"Maybe Barbie was a good girl so her Dad bought her lots of pink cars and mansions"

"Maybe Barbie does have 150 jobs with cute little outfits for each one"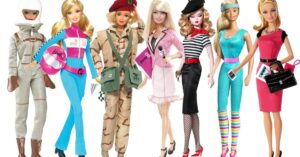 Embarrassingly it went on and on accompanied by horrified looks from my teachers. I'm not sure why I felt so strongly toward defending Barbie; perhaps it was because I probably had the largest Barbie collection in all of Sydney.
I had Dentist Barbie, Firefighter Barbie, Rock star Barbie, Pilot Barbie, Ballerina Barbie, Horse-riding Barbie, Chef Barbie, Midwife Barbie, Surgeon Barbie and even Presidential Candidate Barbie! For eight-year-old me, Barbie was the every-woman; she was smart, beautiful, had a million jobs and could single-handedly run the world.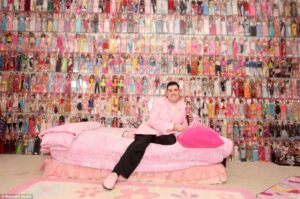 Although, not everyone felt as strongly about the blonde haired, blue eyed, perfectly proportionate doll as I did. After widespread criticism and dwindling sales, Mattel decided in the 2016 Barbie Fashionistas line there would be seven more skin tones added, eighteen new eye colours, three new body types and eighteen new hair styles. Excitement has exploded all over twitter, with Barbie fans past and present excited for more realistic and relatable dolls to be released.
Earlier this year, Mattel announced that after fifty-seven years of the blonde haired, stick thin Barbie, she will come in "tall, curvy and petite". The reason for the change? Mattel believe that "Barbie reflects the world girls see around them," For Barbie to remain successful she must continue to evolve just as culture and trends do naturally.
Perhaps now, in self-esteem workshop halls all around Australia eight year olds will no longer stand up to defend their blonde, busty, skinny dolls from criticism, but rather be able to relate to their petite, curvy and tall dolls, and learn to love themselves at the same time.