Sydney-siders, and more specifically Eastern Suburbs peeps, are you looking for the best premium and beautifully-curated, healthy and fresh food boxes available? Look no further than Community Organics. 
Community Organics provides very high-quality organic fruit and vegetable delivery (as well as other products) via beautifully curated boxes. What's even better is that the produce within the boxes are responsibly sourced and produced too. 
I think with the new year lots of us love jumping on the health-kick bandwagon and with good reason this year after we found ourselves less active in 2020! I know my goals this year are to take better care of my body by eating fresh organic fruit and veg, and that's exactly what I got with Community Organics.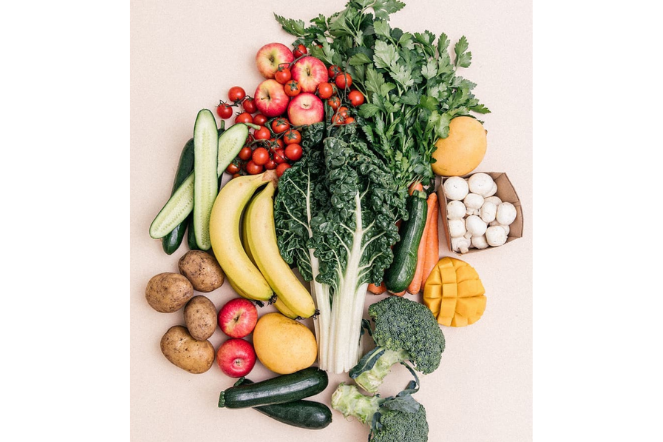 I think it's a fantastic box of produce perfect for any veggo or someone who enjoys cooking up lots of different creative recipes! It was a little challenging for me since I'm always on the go and admittedly grabbing pre-prepared groceries from the shops. So when I received the box of delicious fruit and veg I immediately started thinking about how I was possibly going to eat it all myself! I knew I had to get creative in the kitchen and dedicate some time on my Sunday to meal prep and think (really scour Pinterest) for recipe ideas to include most of the veggies without creating waste. 
I'll admit I'm not the most creative cook in the kitchen, I usually stick to what I know – a lot of cauliflower 'rice' and zoodles (zucchini noodles) but this time around I forced myself out of my comfort zone and I'm so glad I did.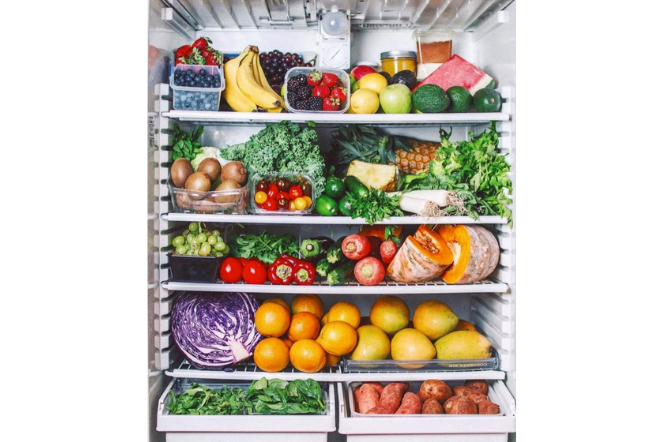 The fresh produce gave me the opportunity to make some delicious (and healthy) banana carrot muffins that were perfect for breakfast. I also made corn and butternut squash fritters that were the perfect lunchtime pick me up with a side salad and paired with the gorgeous tomatoes and cucumbers also provided in the box. Plus for snacks, juicy nectarines, fresh green grapes, and the sweetenest pineapple I've ever tasted. 
My favourite thing about the box was just how delicious the fruit and veg were! You can really taste the difference in organic produce. The carrots were sweeter, fruit juicier and the veg just somehow tasted more vibrant and flavoursome.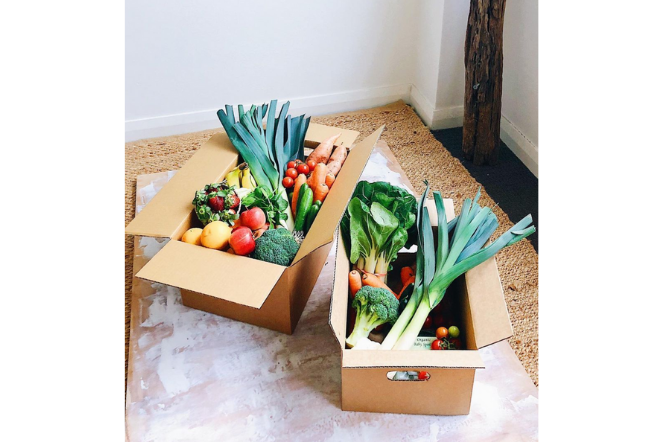 But it seems I may be a little late to the 'organic' party! Did you know that the demand for organic fresh fruit and vegetables is increasing in Australia at about 20 per cent per annum? That's according to Australia's leading peak body for the organic industry, Australian Organic Limited.  A 2019 report from Australian Organic Limited valued the organic industry in Australia at $2.6 billion and described the sector as growing to record levels, and let me tell you a truly get it. The taste of the food just makes you want to reach for better produce when you shop. 
Community Organics has been around for 10 years, starting out as a team of two people – and now has a team of around 15 servicing Sydney-wide and plans to soon expand further. More Aussies will be able to get their hands on the gorgeous boxes, and trust me your bodies will thank you for it! So buy fresh, buy local, and keep your mind and body healthy with organic fruit and veg. 
Images: via Instagram