Once upon a time, San Diego hosted an event called San Diego's Golden State Comic-Minicon. All of about 100 people attended the event that was held in a hotel basement.
Now, 47 years later, San Diego Comic-Con is one of the biggest events in the world. Everything from films and TV to games and toys will be presented at the event, some for the first time. In recent years, the con has hit attendances as high as 130,000. This year will be no different. These are all the biggest panels coming to you this weekend from Comic-Con International: San Diego 2017.
Disney
Disney will only have one property at Comic-Con this year and that is Marvel. Disney have their own convention called D23, which took place just last week. There we saw updates on many upcoming Disney, Pixar Star Wars and Marvel films.
Jury is still out on what Marvel will bring to Comic-Con. At D23 last week, Marvel pushed hard with their upcoming Avengers film, Avengers: Infinity War, so there is a very good chance they could do it again. However there are still many projects that can be touched on. Thor: Ragnarok is Marvel's next big screen project in November, with Black Panther following up in February before Infinity War in May. This is also the last Comic-Con that Marvel can reveal news about Ant-Man & The Wasp, set for July 2018. 
On a TV note, Marvel's Inhumans will be present ahead of their first season later this year, as well as their Netflix shows (see Netflix).
Warner Bros.
DC is Warner Bros. biggest card at this year's Comic-Con. After coming off great reviews for Wonder Woman, Warner Bros. will be pushing hard for their upcoming release, Justice League. Aquaman is the next film on the slate after that, so there is a strong chance we can see a bit of footage from that. Apart from those however, no further movies have anything filmed so be on the look out for updates on DC's other projects such as Wonder Woman 2, Batman and The Flash.
However, DC is not the only presence from Warner Bros. we can expect to see at Comic Con. Many other films will get a bit of focus this weekend including Blade Runner 2049, It, Ready Player One, Tomb Raider and Ocean's Eight.
20th Century Fox
It is expected that we will get a variety of news from 20th Century Fox. Firstly, they have their Marvel properties up their sleeve which means we could get news on Deadpool 2, New Mutants and X-Men: Dark Phoenix. They also have many other projects that in the works that could be focused on including Murder on the Orient Express, Kingsman: The Golden Circle and an upcoming Predator reboot.
Netflix
Every year, Netflix grows bigger and bigger. And with that, more and more original content is being produced. They will have a strong showing at Comic-Con, showing off a
mixture of films and TV shows. In the film department, Netflix's live-action Deathnote film will be having a panel as well as its premiere screening. Netflix will also be promoting Bright, a cop movie featuring all-round superstar, Will Smith.
However, TV will be Netflix's major attraction this weekend with two highly anticipated shows hitting the stage. The biggest one is, of course, Stranger Things. The hit show returns with season 2 later this year, which means Netflix will feed into its already strong hype. Netflix will also heavily feature Marvel's Defenders. The TV Avengers final team up after two seasons of Daredevil, and one season each of Jessica Jones, Luke Cage and Iron Fist.
HBO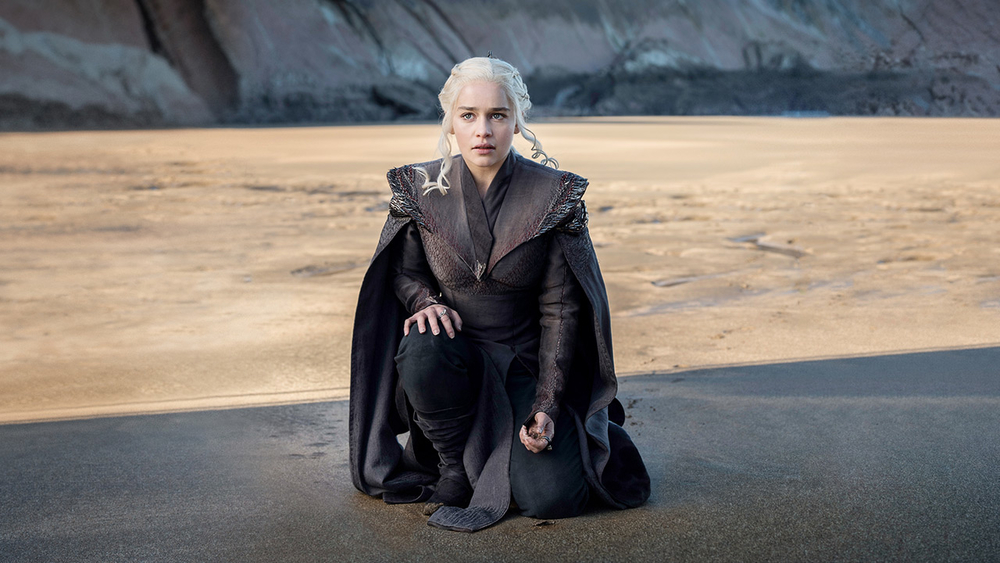 Two of the most talked about shows last year was Game of Thrones and Westworld, both a part of the impressive roster from HBO. Both shows will have massive panels this weekend with Game of Thrones only being one episode into their seventh season, and Westworld airing its second season at the start of 2018. There is talk however, that we could be getting some news from HBO as talks of Game of Thrones spin-offs grow stronger and stronger.
Adult Swim
Robot Chicken and Mike Tyson Mysteries will both have strong showings from Adult Swim this weekend however, they will both take a back seat to the juggernaut that is Rick and Morty. After this oddly nice April Fool's prank which involved airing the first episode of season 3, anticipation is on an all time high for the upcoming season. It is unclear as to what will happen at the panel however, with season 3 returning in just over a week, we could be in for anything.
AMC

In with another strong showing is AMC. While holding Walking Dead high ahead of its October return, and Fear the Walking Dead close behind as it is airing its third season, AMC will also draw focus on Preacher. Brought to you by Seth Rogan, Evan Goldberg and Sam Catlin, which is on its second season.
The CW
On of the biggest showings this year will be from the CW. With so many shows on their roster including five DC programs, the CW is in for another big year. Their panels will include: iZombie, The 100, Riverdale, The Originals, Supergirl, Legends of Tomorrow, The Flash, Arrow, Black Lightning and Supernatural.
Cartoon Network
Cartoon Network is the home of DC Animated TV. This year they will bring three DC Animated shows to Comic-Con as well as their Lego product, UniKitty!. The three DC Animated shows that will be featured this weekend are Teen Titans Go!, Justice League Action and Young Justice ahead of its return back to TV since 2013.
Fox
Along with the CW, Fox has one of the biggest presences at Comic-Con this year. Fox will have panels for their new shows The Gifted, Seth MacFarlane's The Orville and Ghosted featuring Adam
Scott and Craig Robinson. They also have a massive lineup for their returning shows such as Bob's Burgers, The Simpsons, Family Guy, American Dad!, Lucifer and DC's Gotham.
Everything Else
Despite the already massive list of panels that will be present at this weekend's Comic-Con, that is only the tip of the iceberg. Below are some of the other panels that will be happening across the con.
– Shadowhunters (Freeform)
– Teen Wolf (MTV)
– Timeless (NBC)
– Legion, Archer (FX)
– 12 Monkeys, Sharknado 5, Krypton (Syfy)
– The Big Bang Theory (CBS)
– Hey Arnold!, Rocko's Modern Life, Teenage Mutant Ninja Turtles, Spongebob Squarepants (Nickelodeon)
– Twin Peaks (Showtime)
– Vikings (History)
– Once Upon a Time (ABC)
– Dirk Gently's Holistic Detective Agency, Doctor Who (BBC America)