After the death of David Bowie, Brexit and – now – the election of Donald Trump, you'd be hard-pressed to find anyone ready to stand up and fight the idea that 2016 hasn't been the worst.
However, there has been a silver lining this year when it comes to TV. Along with strong outings from stalwarts like Game of Thrones and Better Call Saul, there was an enormous amount of new TV shows that made their way to our screens this year.
Lets rank the highlights:
10. The Kettering Incident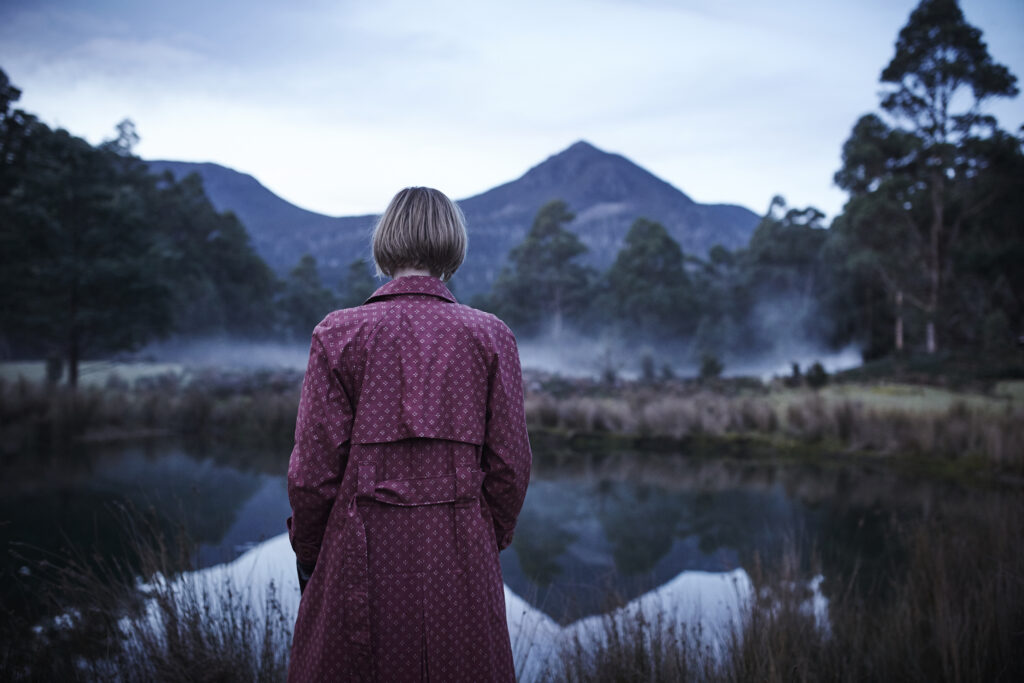 When it comes to local Australian-made series, 2016 offered up some genuine gems. Set against the backdrop of a remote Tasmanian community, The Kettering Incident is an eerie mystery show in the same vein as something like Twin Peaks or The Fall. Led by an incredible leading performance by Elizabeth Debicki, it's an incredible shame it slipped under the radar for a lot of people (to be fair though, it was a Foxtel exclusive). Regardless, it's a moody, theory-inspiring, Australian-made series that's well worth both your notice and your time.
9. Braindead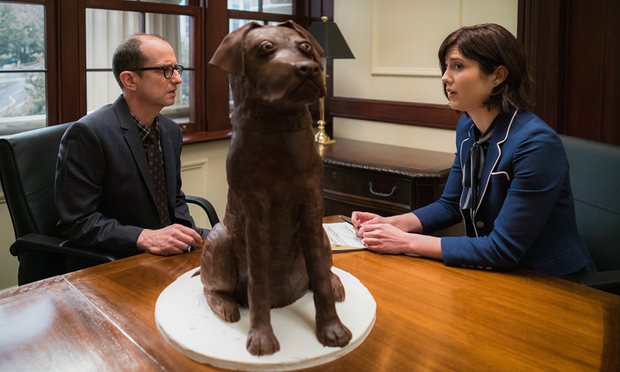 This short-lived science fiction series emerged in the shadow of the US Presidential election to deliver a modern wacky riff on classic alien infiltration stories like Day Of The Triffids and Invasion Of The Body Snatchers. Braindead imagines a fantastical version of Washington DC where mind-controlling alien bugs infiltrate the political elite and force the process of electoral democracy to a standstill of government shutdowns, filibusters and uncompromising idealism (escapism!). It's got a great core cast, led by Mary Elizabeth Winstead and a great sense of quirk that even extends to the musical recap sequences at the start of every episode.
8. Channel Zero: Candle Cove
2016 also saw the first proper competitor for freaky anthology American Horror Story emerge in the from of Channel Zero: Candle Cove. Loosely-based on an infamous internet 'creepypasta' by webcartoonist Kris Straub, Candle Cove is six-part horror short that sees a child psychologist, played by Paul Schneider, return to the small town where he grew up to investigate the disappearance of his twin brother and a mysterious local TV show called Candle Cove. If the idea of a horror anthology that takes itself a bit more seriously than American Horror Story does sounds like your thing, you'll want to check it out – just know you won't be able to see puppets the same way again.
7. Stranger Things
Netflix went into overdrive on the content side of things this year and it's hard not to prop Stranger Things up as a highlight. The disappearance of Will Byers proved a mid-year event for many with Winona Rider officially reentering pop culture as the devoted Joyce Byers and The Duffer Brothers taking televised nostalgia for the 80's to a whole new level. Restraining itself to a mere eight episodes, it was the Netflix original that came, stole our hearts and left us wanting more.
6. Preacher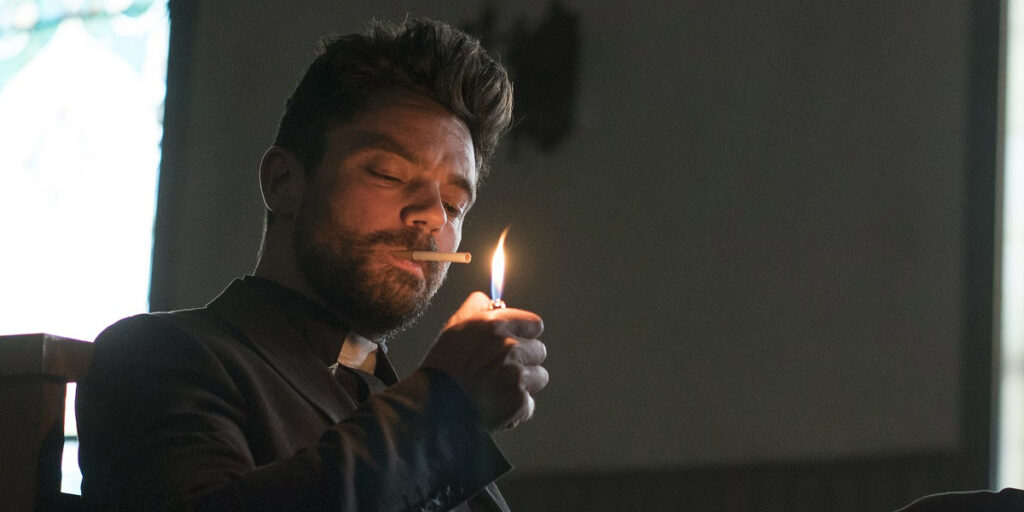 AMC's long in development adaptation of the dark-but-fun comic book series of the same name finally made its debut this year – and boy was it worth the wait. While minor deviations from the source material left the first season coming off a little meandering for fans eager to see the series' scope expand, an oozing sense of style helped carry it across the line. With an incredible core cast (comprised of Dominic Cooper, Joseph Gilgun and Ruth Negga) Preacher comes off as one of the most enjoyable new series of the year. Get binging if you haven't seen it yet.
5. The Night Manager
If you either fall into the category of a Bond-fan disappointed with 2015's Spectre or a Bond-fan excited about the prospects of a Tom Hiddleston-led film, The Night Manager is basically a must-see. It's a tense, stylish, six-part series that sees Hiddleston play a resourceful hotel manager who works with British Intelligence to infiltrate the inner circle of a fearsome arms dealer, played by Hugh Laurie. It's six-episodes of top-notch television and Le Carre at his best.
4. Westworld
Poised as HBO's successor to Game of Thrones' throne as the network's lavishly-produced prestige genre show, Westworld is a show that, while only partway through its first season, has quickly asserted itself worthy of the hype and worthy of the legacy attached to the source material. It's maybe not as immediately satisfying a watch as Thrones or The Walking Dead are on a week-to-week basis but discovering exactly the kind of unconventional show Westworld is has made for something special. It interrogates the morality and complexity often glossed over when it comes to artificial intelligence in a way that hasn't been seen since Battlestar Galactica.
3. Full Frontal With Samantha Bee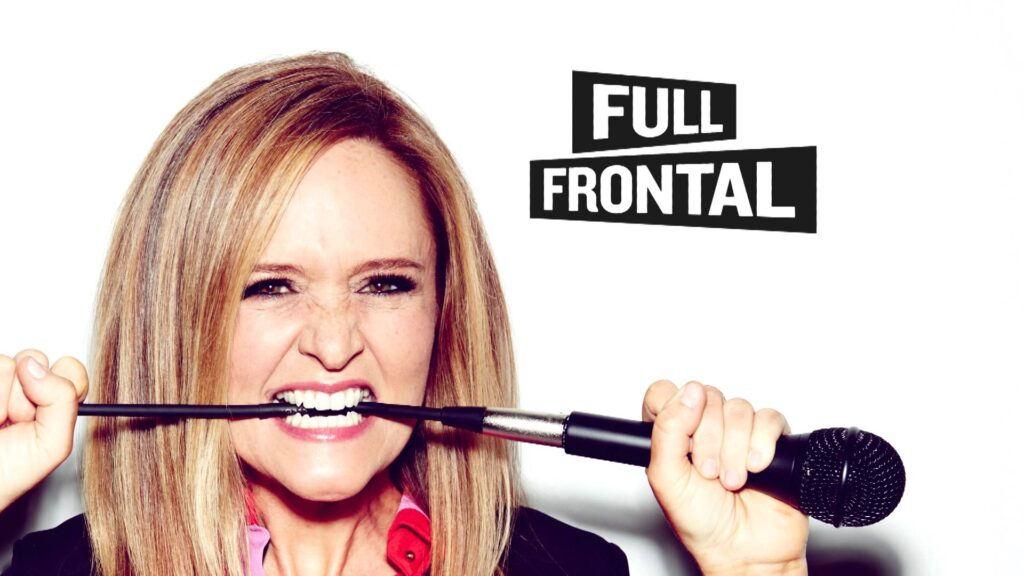 Depending on how closely you follow American politics, Full Frontal with Samantha Bee might actually be your favorite new show of the year. Hosted by the former Daily Show correspondent, Sam Bee has proven riotously funny on a weekly basis with the titular host firing comedic barbs and sharp satire at Republicans, Libertarians and even Russian trolls.
While it doesn't play with the long-form investigative stuff or wild publicity stunts John Oliver does, fans of Last Week Tonight will likely find a lot to like here. The election of Donald Trump may well prove a disaster for America, but if this year was anything to go by, it's going to be a godsend for the material this show has to work with.
2. The People v O.J. Simpson: American Crime Story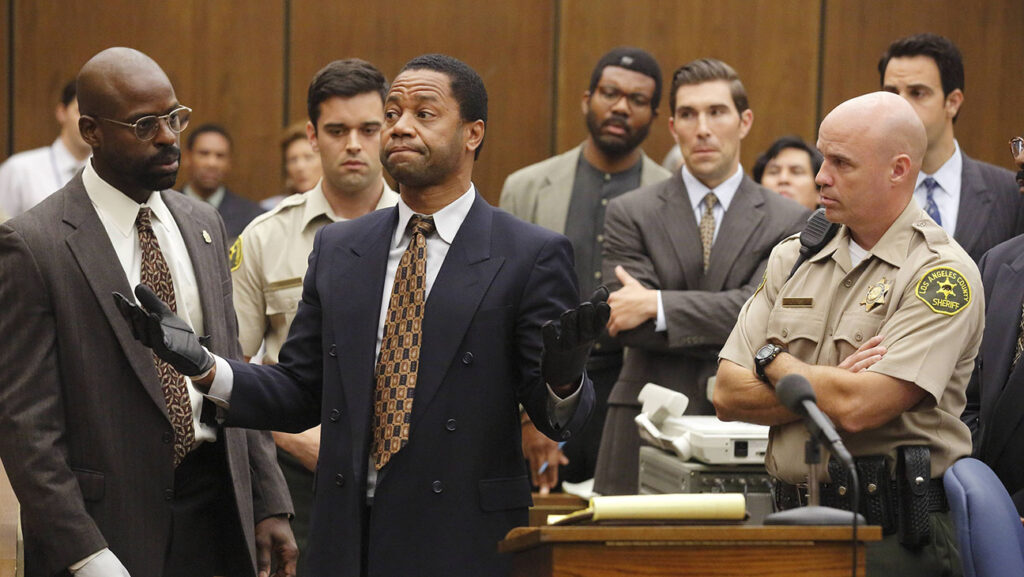 In the wrong hands, this show could have been a trashy disaster. Instead, in the hands of American Horror Story and Glee creator Ryan Murphy, The People v O.J. Simpson turned out to be all but a masterpiece of dramatic TV. A ten part series that recreates the trial of the century, it's less of one big story and more of ten one hour-long vingettes that crisscross the breadth of the titular case and tap into the perfect storm of cultural, legal and social forces it ultimately became.
1. Atlanta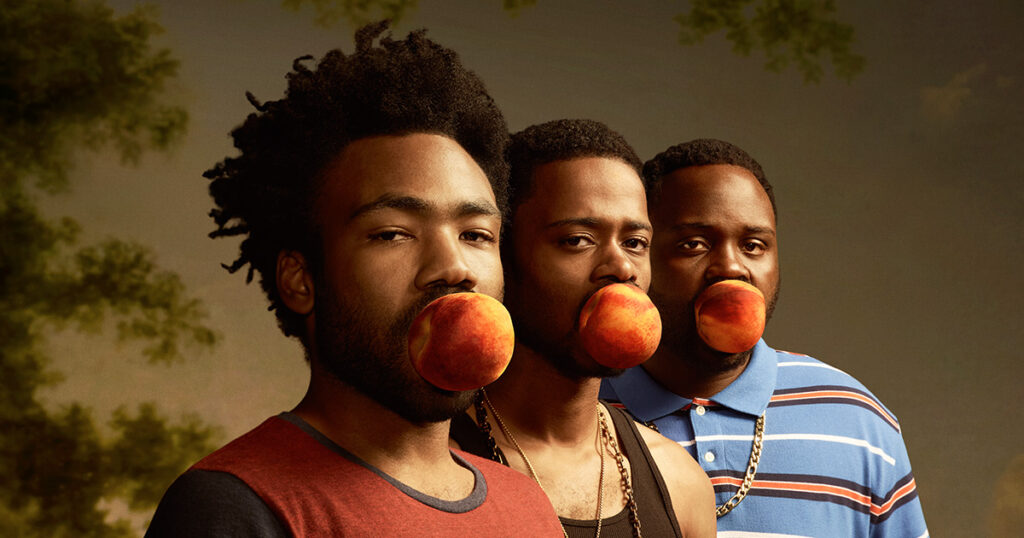 Given how much work goes into the production of a TV show, It's genuinely rare to find a show that feels as personal as Atlanta. Created and starring Community-cast member and hip-hop artist Donald Glover (AKA Childish Gambino), it's a slice of life series that deconstructs what it means to be black in modern America.
Each of Atlanta's ten episodes feels like an intimate-but-grounded glimpse into the relationships that define its characters and unseen cultural, social and economic forces that shape their lives. It's a show with an enormous capacity to be funny, complex, sad, authentic and stylish. Partially due to the subject material, it's fallen through the cracks for a lot of Australian audiences. However, there's little else on TV at the moment that deserves to find a bigger audience than this.