Love it or hate it, the DC Comics Entertainment Universe (DCEU) is quickly becoming one of the most anticipated movie franchises in recent history. Despite the mixed critical reception, legions of fanboy and comic purist complaints and the vitriol cast towards the DCEU's directors and producers, the franchise (and its fans) are still going strong. But with all the hype, predictions and news going around, here's the DCEU Super-News Round-Up!
BEN AFFLECK LEAVES THE BATMAN DIRECTORS CHAIR
Let's start off with the news that really ruffled a lot of capes and tights this week: Ben Affleck forfeiting the director role of The Batman.
Now, say what you will about Batman V Superman, but you can't deny that Batfleck's portrayal of the Caped Crusader was one of the film's saving graces. His portrayal was so appealing to most audiences that Warner Bros. gave him the task of directing (and writing, producing and starring) in the next standalone Batman film: The Batman (original title, huh?)
Until two days ago.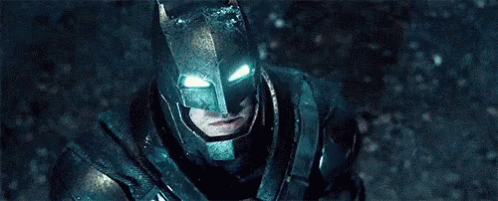 To many shocked fans around the world, Affleck announced that he would no longer be directing The Batman, giving no reason as to why. Naturally, this didn't stop the Internet from speculating. Rumors of Affleck's departure have ranged from creative differences with Warner Bros executives, too much stress or the most popular one, exasperation from being asked repeatedly about the film's script.
Thankfully, this departure will in no way affect Affleck's other roles on the film which include writing the script, producing it and of course, starring as the titular Dark Knight.
Here's hoping the film does Batman justice! (Pun intended)
GOTHAM CITY SIRENS ANNOUNCED
Now for people who have kept a close eye on the DCEU's development, this might be old news, but it is one that should be discussed regardless.
In December, it was announced by Warner Bros that the short-lived (but in no way poorly received) comic series Gotham City Sirens would be getting its own adaption as a spin-off of 2016's Suicide Squad.
For those of you who are unfamiliar with Gotham City Sirens, it was a comic book series that ran between June 2009 and August 2011 and featured a trio composing of the three femme-fatales, Poison Ivy, Catwoman and Harley Quinn as they went about their lives in a Batman-less Gotham City.
Details of the film have been scarce, save for those involved in the film. To the joy of many fans, Margot Robbie will be reprising her role as the Maid of Mischief, Harley Quinn and will be joined by Suicide Squad director, David Ayer and Geneva Robertson-Dworet as the screen-writer.
Among other news was the announcement of Jared Leto's return as the Joker, whose mixed reception as the Joker had many fans up in arms.