With Australians having a stay-cation, caravan & campervan hiring platform Camplify has seen a 91.7% booking growth since last year. So, to celebrate the upcoming summer holidays, and the end of an odd year, Camplify and The Botanist Gin have partnered to launch Australia's first ever dedicated 'The Botanist Gin' caravan. This experience will offer cocktail lovers the ultimate overnight accommodation experience. 
From now until the end of summer (28th February), travellers who book a long weekend (Friday to Sunday or Saturday to Monday) in the refurbished vintage caravan 'Mazzy the Van', aka The Botanist caravan, will be treated to a gin-lovers' delight. The van, available to book on Camplify, will be kitted out with a complimentary 700ml bottle of The Botanist gin, a 4 x pack of  Fever Tree Indian Tonic Water  in their brand new recyclable cans, a Botanicus flavoured herbal Tea Tube and infuser from The Sunday Lab, dried fruit garnishes and ingredients to create some beautiful gin cocktails for every weekend stay in The Botanist caravan.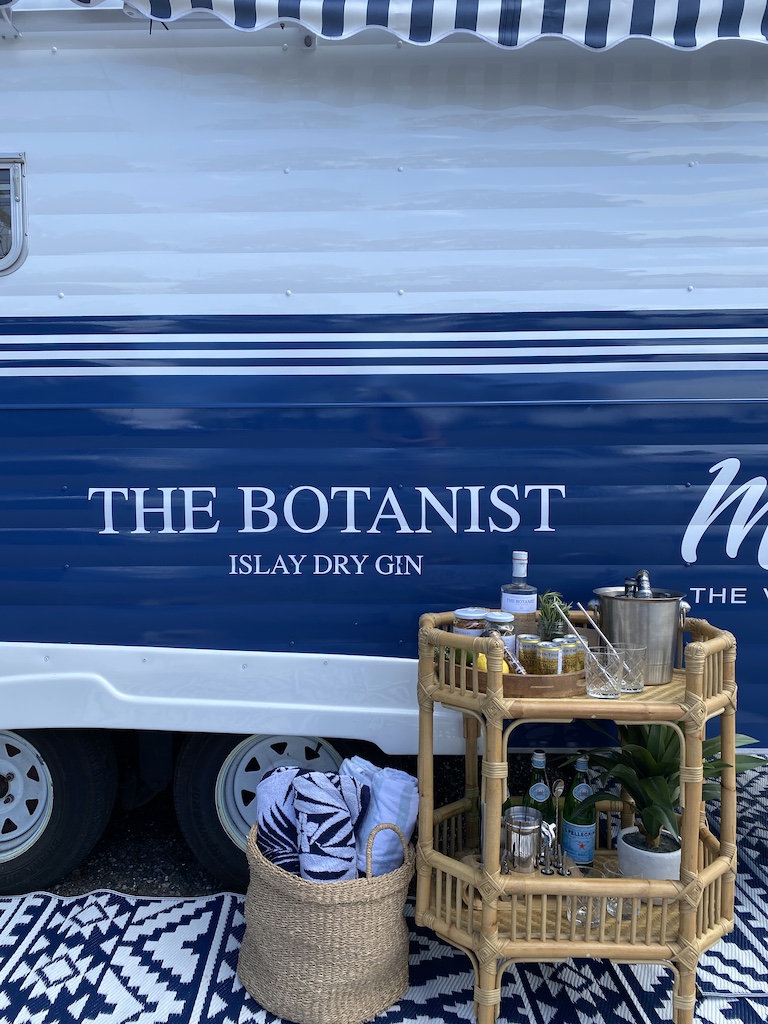 Mazzy the Van is a blue and white vintage van with chic Hamptons style interiors, reminiscent of a 70s caravan that has been renovated with all the modern comforts including a Botanist Gin bar cart and picnic basket, BBQ and awning for the ultimate indoor/outdoor living experience. Based on the beautiful NSW South Coast, Mazzy can be booked and set up on a campsite of your choice within 100km of Flinders, NSW. All gin fans need to do is turn up and enjoy their holiday.
Mazzy the Van is actually named after the owner, Kate Kerr's late mother. She commented: "Mazzy loved camping, she loved the outdoors, she loved swims in the ocean as much as bush walks, she loved a sausage sizzle for lunch and a gin at night. Mazzy is a tribute to our mum and her love for adventures and a gin at the end of the day."
To book The Botanist's dedicated caravan, from $140 per day, head to Camplify.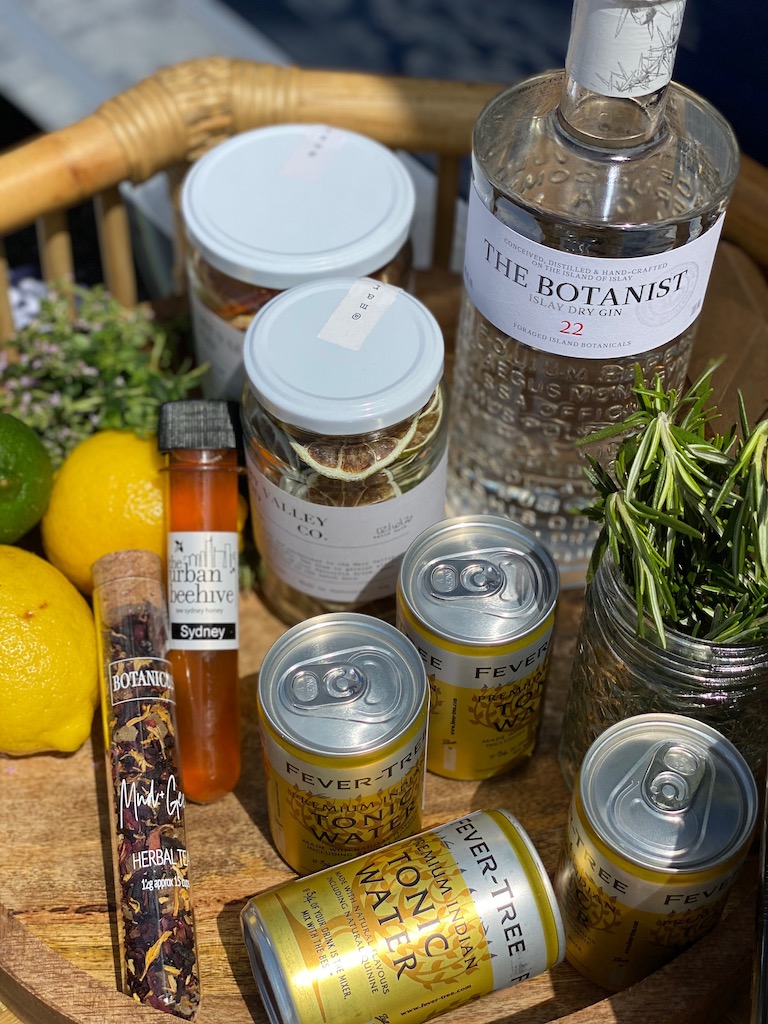 Create these cocktails when you stay in Mazzy the Van!
The Botanist G&T 
Ingredients:
   

30ml The Botanist Gin

   

Top with Fever Tree Tonic Water 

   

Rosemary & Orange  for garnish
Method: Build in glass and stir. Garnish with rosemary and orange.  
Gulliver's Collins
Ingredients:
   

60ml The Botanist Gin 

   

30ml Lemon Juice

   

15ml Sugar Syrup

   

Top with Soda Water 

   

Lemon Wheel for garnish
Method: Add gin, lemon juice and sugar syrup to a glass, churn and top with soda water. Garnish with a lemon wheel. 
BLUSH
Ingredients:
   

20ml The Botanist Gin

   

10ml Honey

   

1 x Cup of Botanicus Herbal Tea
Method: Build in a double wall cup or glass cup built for heat. Serve warm and garnish with a cinnamon quill. 
The Passionist
Ingredients:
   

30ml The Botanist Gin

   

60ml Botanicus Herbal Tea

   

10 ml Licor 43 or 10 ml of vanilla syrup

   

Soda Water
Method: Pour all ingredients into a tall glass over ice. Top with soda water and garnish with an edible flower.
Which cocktail sounds the most up your alley? Let us know in the comments below!