Ariana Grande has been a huge name in pop music ever since she came onto the scene with her debut album, Yours Truly. You might remember the leading single, "The Way" featuring Mac Miller. She's since cemented that stardom, her music growing and maturing with her latest album Dangerous Woman. If you haven't heard the album, it features many songs about confidence, being honest, and how good sex is. It seems the latter is what people tend to associate her with now.
Don't believe me? Check out this video!
If you haven't heard, there's a lot of hype around her latest tour. She's coming to Australia and New Zealand to bless us all with her incredible vocal chords that have blown music critics away. With hits like "Side to Side" and "Into You", why wouldn't you want to see her live? Nevertheless, fans were left feeling super disappointed when tickets went on sale the other day and sold out within 10 seconds.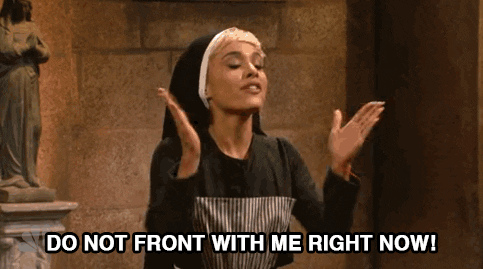 This is reminiscent of the time Ticketmaster crashed when Adele's tickets were on sale. As tickets sold out faster than the speed of light, one disgruntled Sydney fan made this valid point.
guys you gotta add another show or change the venue. melbourne gets 30000 tickets and we get 8000? what is that???

— Stephanie Marie (@stefinitely85) April 28, 2017
Luckily for them, or at least luckily for Sydney fans, Grande has released a second and final Sydney show. With a venue like ICC Sydney that only holds 8,000 people, it's easy to see why the tickets sold out so quick. Even with the second Sydney show, fans who live in NSW are missing out on an extra 14,000 seats compared to Melbourne fans.
There's no word as of yet as to why Grande chose smaller Sydney venues. With a few stars moving away from bigger stadium tours and into more intimate performances, maybe this is why.
For those lucky fans who got tickets without a hitch, I envy you. I was at my computer and ready to buy them, but then again, so were eight thousand other people. How rude. Now I don't even get to see my queen.
I guess I'll just have to live vicariously through crappy iPhone videos uploaded to Twitter instead.