Malcolm Turnbull has immediately called for a joint royal commission with the Northern Territory Government into the horrifying abuse of young offenders in detention centres. But now there are calls for the commission to be broadened, with claims that the mistreatment in the aired footage is occurring nationally.
Turnbull's decision comes in response to shocking footage aired by Four Corners on Monday night which triggered a reactions of disgust and horror. In the report, adolescents were shown isolated in cramped conditions, strapped in mechanical chairs, stripped naked, tear gassed and dehydrated at Northern Territory's Don Dale detention centre in Darwin.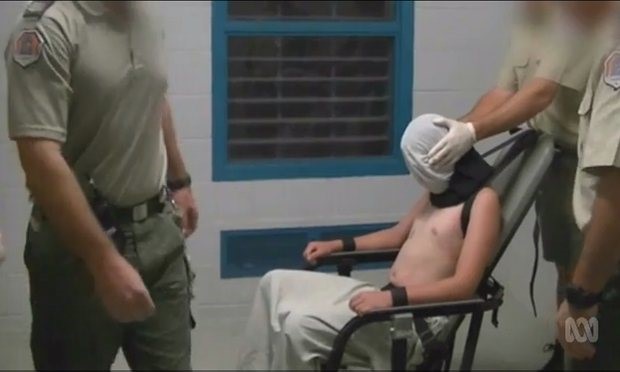 Initially, prison authorities described the tear gassing incident as a riot response, but video footage reveals this was false. Only one boy had escaped his cell, while the others remained inside.
The Law Council of Australia has declared support for the royal commission into the mistreatment of children in the Northern Territory, but director Arthur Moses says that it is a "national crisis" that should be examined more broadly.
Siyavash Doostkhah, Director of the Youth Affairs Network of Queensland (YANQ) also advocates for assessment of youth detention centres Australia wide. In a letter written to Turnbull, he states it is a systemic problem across Australia that needs to be tackled.
Calls for a royal commission have been backed by Labor, with Federal Opposition Leader Bill Shorten declaring they are willing to work with the Government.
In this footage that seems bent on abusing and breaking adolescents rather than rehabilitating them, Turnbull has stated the commission will strive to expose the cultural and administrative problems that allow this misconduct to persist.
"We want to know why there were inquiries into this centre which did not turn up the evidence and the information that we saw on Four Corners last night. This is a shocking state of affairs and we will move quickly to establish what happened."
Just how many children have suffered and are still suffering this treatment beyond closed walls is harrowing? How can a system of reliance on confinement, isolation and mechanical restraints be permitted under the law?
Barrister John Lawrence declared in the report: "This is not law, this is poison."