Ladies and gentlemen, it's time. Time for the event that draws in 2.2 billion viewers across the world; crosses social, political, and cultural boundaries; pits the monarchy's most faithful realms against each other for one of the most exclusive bragging rights in sporting history, and will fuel millions of 4am Uber conversations between riders and their drivers.
No, it's not Eurovision. It's also not an election (2.2 billion viewers? Yeah right). It's the Cricket World Cup – in this writer's opinion, the most important event in the world.
It's okay if you don't understand anything about cricket, how it's played, or even how a game is won. It's also fine if you have no idea nor interest in the upcoming two-month-long event. Because this writer is about to tell you five basic facts about the World Cup that will solve both those issues and more.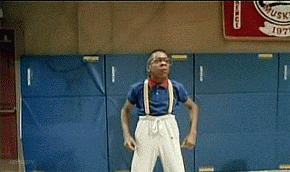 The Game
Just in case you need it, here is a quick summary of the game each team will play in the Cricket World Cup:
International cricket nowadays has three formats, organised by the time needed to play and amount of 'overs' (rounds of 6 bowled balls) allowed. Test cricket features 90 overs (therefore 540 balls) every day for a maximum of 5 days. Twenty20 (also known as T20) cricket features 20 overs per team and lasts around 4 hours. The Cricket World Cup features One Day International (or ODI) cricket; a game that lasts one day (go figure) and features 50 overs per side.
Before the ODI begins, a captain from each team will participate in a coin toss to decide who will bat first and who will bowl/field first. The winner of the coin toss decides what they want to do. Some teams like to bat first because it puts pressure on the other team to try and reach their score later on; others like to bat second because they have a set target. A range of other niche factors goes into this choice.
Once that is decided, the game begins. The team bowling first tries to get the other team's 10 batsmen out as soon as possible to limit their score; by contrast, the team batting first tries to get as big a score as they can in 50 overs (or 300 balls). The first team's 'innings' end either when they have lost 10 'wickets' (10 batsmen have got 'out', similar to baseball) or 300 balls have been bowled. The teams then switch positions, with the team originally fielding now batting in an attempt to beat the score made by the team originally batting. The game is won when the team batting second either reaches the team batting first's score, or when the team fielding second does not allow this to happen. If neither event occurs, the result is a draw.
The Favourites
Sport is always a competition, so it would be helpful to know which cricket teams are likely to do well and which ones aren't, right?
Looking at five different betting companies (who shall go nameless), the top four finalists are the same across all boards: England, India, Australia and New Zealand in that order. Let's break down why that is.
In terms of England, well, the tournament is held in England. England has won their last 6 consecutive ODIs. They hold the world record for the highest score ever (in this format of the game). They can bat.
Team India easily has the best batsman in the world right now. Their captain, Virat Kohli, has the most 'hundreds' (scores of 100 or more) than anyone else currently playing. They have the 'King'.
Australia, now with ex-captain Steve Smith and David Warner, have won their last few games against India and Pakistan. They have won five previous World Cups and are running a largely unchanged camp since their last World Cup win in 2015. They know how to win.
Team New Zealand has a great batsman in captain Kane Williamson and is capable of great upsets. They're a silent force, but one worth watching out for.
How can I watch it?
The answer to this question is dependent on your TV setup.
If you don't have Foxtel, Channel 7 is broadcasting all of Australia's games plus the semi-finals and grand finals live (albeit with ad breaks). If you do, you can get every game on Fox Sports 1 live with no ad breaks. Cricket Australia also have a paid streaming service, called Kayo, which will have each game on it as well.
Otherwise, I'm sure any local pub will be playing it, so why not grab some friends, some beer, and watch for free?
Time differences?
Unfortunately, as we're more than used to, each game will be on at an inconvenient local time; England is nine hours behind Australia's east.
The majority of matches (including Australia's) will begin at 7:30pm our time. Initially, that doesn't sound so bad, but knowing that a match will last for at least 8 hours and generally take 6 hours at least to begin to see a clear winner, it becomes a very late night. Some games (three in Australia) will start at 10:30pm our time; best maybe to skip those (unless you're a die-hard fan).
Oh, the woes of living in the literal future (as compared to the rest of the world).
Predictions
To conclude this piece, the writer makes three calls:
1. Afghanistan will win a game against a major side. They won't win the tournament, but the newest team to cricket will upset Australia, England, or New Zealand with their world-class bowling lineup.
2. The West Indies will make the top five. Having beaten England last summer and with numerous ODI/T20 specialists in their side this tournament, they can and will pull off some major wins.
3. Finally, and most importantly, India will win this World Cup. They're not the outright favourites, but they have a general consistency between batting, bowling and fielding that no other team has; therefore, this tournament is theirs.
Who do you think will win the Cricket World Cup? Let us know in the comments below!