When: Fri 28th – Sat 29th, 8pm
Where: The Argyle- 18 Argyle St, The Rocks
Cost: Fri- Free before 8pm, Sat- $40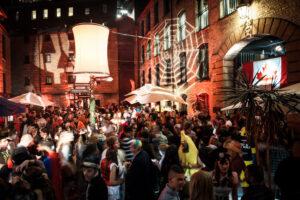 The Argyle is unleashing hell on earth for two nights of sinful celebrations this Halloween with genuine freak show. You're invited to delve into the horror-filled festivities as The Argyle is transformed into a multi-sensory, nightmare-inducing carnival of horrors.
There will be a weird and wonderful line up of roving performers with bearded ladies, contortionists, tarot card readers, magicians and even bed of nail performers. Get your fill of treats with special cocktails and snacks available for purchase. Expect two epic nights of celebrations, a complete venue makeover, and a crazy line-up of performances and DJs including Press Play, Jesabel, KIN and Glover. Costumes are mandatory.
When: Sat 29th, 8pm
Where: Eden Gardens- 307 Lane Cove Rd, Cnr Fontenoy Rd, Macquarie Park
Cost: $65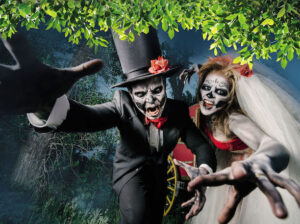 Are you ready for an adults only, All Hallows Eve, after dark event in a haunted garden wonderland? If the answer to that question was yes then prepare yourself for a cauldron of grave-digging delights as you feast on a specially crafted canape selection. Enjoy the atmosphere of a spooky themed open-air garden bar, where you can purchase a variety of cocktails and drinks, and dance the away the your bad juju to DJ Dracula.
When: Sat 29th, 6pm & 9:30pm
Where: Golden Age Cinema: Paramount House – 80 Commonwealth St, Surry Hills
Cost: $20 Adult, $15 Concession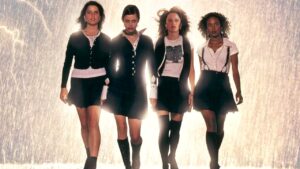 Who doesn't love The Craft? It has everything: great style, a great soundtrack, sexy teenage witches and most importantly, unprecedented levels of girly high school nostalgia. This film (now a 90s cult classic) was number one at the US box office in May 1996 and single-handedly inspired an entire generation of girls to wear black nail polish, black lipstick, chokers and crucifixes.
If you haven't seen it then you definitely need to and if you have then you already know exactly how to dress for the occasion. This is a cinema as well as a bar, so there will be drinks available for purchase, and in between screenings there will be a performance by Terza Madre live on stage.
When: Sun 30th, 7pm – 3am
Where: Frankie's Pizza by the Slice- 50 Hunter St, Sydney
Cost: Free (no costume, no entry)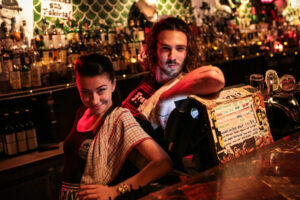 The saying goes 'trick or treat' right? Well for those who prefer the treat side of that equation, Frankie's bad-ass rock 'n' roll pizza bar is serving up a wicked combo of your three favourite things: beer, pizza and metal!!!
Tasmanian death metal legends Psycroptic will be bringing the mosh, and Tasmanian brewers Moo Brew will be bringing the booze. Psycroptic haven't squeezed into a club size convent like Frankie's since they were getting started. This means it's going to get crazy ridiculous so y'all should avoid being fashionably late, unless you'd prefer enjoy the party from the lofty realms of your imagination.
When: Sat 29th, 9pm
Where: Kings Cross Hotel- 244-248 William Street, Kings Cross
Cost: $10 door entry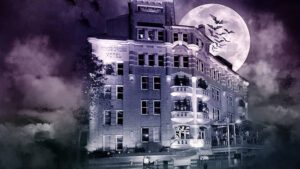 Kings Cross Hotel is hosting an epic Halloween party across all  four of its levels. That's four levels of tunes, thrills and chills where dressing up is highly encouraged.
In the underground Dive Bar you can 'Get Ur Freak On' to some sweaty R&B and hip-hop faves, on ground floor you can expect to belt it out to some pop anthems, on the rooftop you can rave to a mix of electronic house DJs and on the balcony you unleash your inner demon to a set list of Ghoul-ty pleasures. That means all the songs you wouldn't normally play in polite company so you know it's gonna get nasty!