When: Varying days and times until July 28th
Where: Roslyn Packer Theatre– 22 Hickson Rd, Walsh Bay
Cost: $80 – $120
Everyone's favourite indie cult classic has been re imagined into a fantastic stage show fans will love, and it's getting an encore at the Roslyn Packer Theatre. For those unfamiliar with the original, the plot follows a geeky shop assistant who nurtures an exotic carnivorous plant that earns him fame, fortune and romance, at the expense of his morality. After its critically acclaimed sell out season at Hayes Theatre Co, you know you can expect a flawless revival with a great cast, on point performances, and a stunning set of awesome tunes.
When: Sunday July 24th, 12pm
Where: Wilhelmina's – 332 Darling St, Balmain
Cost: $22

Moved out of home and longing for a traditional Sunday roast? Then head on over to Whilhelmina's, where you can in bask in the warm home-style joy this winter at Balmain's beloved bar. Each week it is something different, from pork to lamb, to duck, to chicken. They'll give you a heads-up on what to expect on their Facebook page. It's all the tasty goodness of a roast with all the trimmings and none of the cooking time, all you have to do is show up, sit down and tuck in. This is the perfect Sunday sesh that won't leave you with a sore head on Monday morning.
When: Tuesday 19th July, 7pm
Where: Convention Centre Forecourt – Darling Harbour
Cost: $53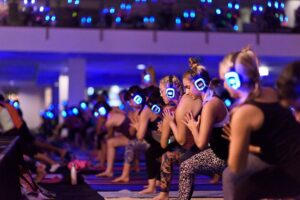 The new in-thing of health clubbing is coming to Sydney. Instead of getting smashed, partiers get vitalised with clean eating and exercise regimes set to banger beats. In light of this bizarre new trend Flow Athletic, Stylerunner, and Silent Sounds have teamed up to host an event at Dockside Pavilion lead by Kate Kendall. It is going to be an interesting combination of silent disco and flow yoga that is set to get you motivated. After you have finished sweating it out snack on treats provided by IsoWhey Wholefoods and Pressed Juices.
When: Thurday July 21st, 5pm
Where: Museum of Contemporary Art (MCA) – 140 George St, The Rocks
Cost: Free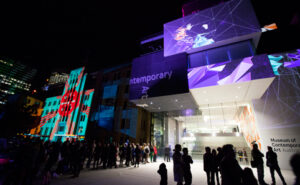 Putting the art back into party, the Museum of Contemporary Art gives you the chance spend your Thursdays up late and cultured with Lights On Later. This includes extended hours, a program of live music on the terrace, discussions, performances, talks and workshops to complement the exhibitions. The MCA cafe also stays open until 9pm. This week don't miss the Future Forms Workshop – E-waste Jewellery, where e-waste is used to create a range of wearable artworks, ranging from small pieces of jewellery to experimental inventions of the future.
When: Saturday July 23rd, 8am
Where: The Entertainment Quarter – Lang Rd, Moore Park
Cost: Free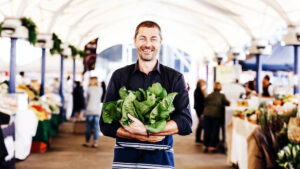 The Entertainment Quarter is reintroducing its weekly Wednesday and Saturday morning markets, giving farmers, chefs, and food producers a direct link to customers. It is a place where shoppers can purchase the finest fresh food and ask questions about the produce from the people who grow and prepared it. All the goods are sourced from New South Wales and the Australian Capital Territory and the market is curated by Chef Matt Kemp. Saturday's market is geared towards family activities with a focus on growth and sustainability, this means there are plenty of workshops for everyone to get involved in.