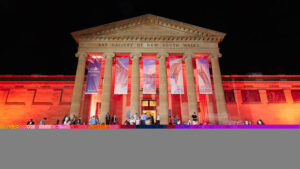 When: Wednesday June 8th, 5:30-10:00pm
Where: Art Gallery of NSW– Art Gallery Rd, The Domain
Cost: Free
Every Wednesday, The Art Gallery of NSW throws the ultimate mid-week social and cultural event. Art After Hours offers a regular program of live music, lectures, celebrity talks, workshops, film screenings, gallery tours and, of course, late night access to its latest exhibitions. This week you can enjoy talks and tours of the Tang exhibition, a screening of the film Latcho Drom and a live performance from the sweet, dark and glitchy Rainbow Chan.
When: Saturday June 11th, 3pm-10pm
Where: Carriageworks– 245 Wilson St, Eveleigh
Cost: $79
An extraordinary line-up of Australian and international musicians and artists will present a large scale installation, comprising of live music and art across two stages. Fuzzy (the legendary team behind Field Day, Harbourlife and Parklife), as part of an exclusive for Vivid Music 2016, are partnering with Carriageworks for the first time to present this awesome mini arvo to evening festival. Artists include ZHU, Cosmo's Midnight, Basenji, JOY., Nicole Millar, Elk Road, Cleopold, Yuma X and more. Don't miss out on this epic first time event.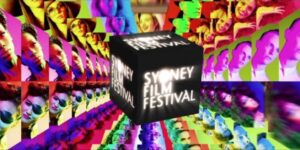 When: Wednesday June 8th– 19th
Where: Various locations
Cost: Various prices.
The 63rd Sydney Film Festival kicks off on June 8th, featuring ten days of movies, talks and special events to fully satisfy your inner movie buff. Highlights this year include a Martin Scorsese retrospective selected by David Stratton, a virtual reality movie experience, Mel Gibson live on stage, a preview of Spielberg's adaptation of Roald Dahl's classic The BFG and spotlights on Korean and Irish cinema. As always, there will be prizes awarded for features, documentaries and short films. In total 244 titles from 60 countries will screen in 10 different venues, so there is plenty on to see and do. Check out the digital event guide here.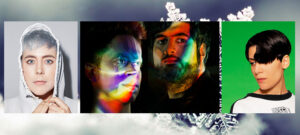 When: Saturday June 11th, 9:00pm
Where: Oxford Art Factory– 38-46 Oxford St, Darlinghurst
Cost: $40
Each night over the long weekend, Oxford Art Factory will be dropping the best techno, club house, and electronic beats. It's sure to heat up the dance floors and get hearts racing at the peak of Vivid Festival's Sydney-wide takeover.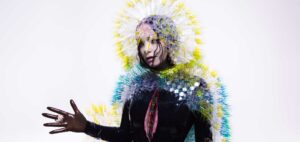 When: Every day until June 18th, 10am-6pm
Where: Carriageworks, 245 Wilson St, Eveleigh
Cost: Free
Divided into five unique spaces, you are invited to explore Björk Digital: the premiere of a new virtual reality project from the musician, alongside other collaborations with some of the finest filmmakers and programmers in the world. Björk Digital will feature several virtual reality works created by the artist. This includes a centrepiece of the 10-minute controversial music video Black Lake – an immersive cinema experience featuring a cutting edge surround sound system and filmed in the lava fields of Iceland.