When: Sat 5th, 7pm
Where: The Big Top- 1 Olympic Dr, Milsons Point
Cost: $75 – $95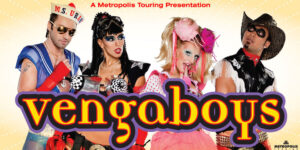 "The Venga bus is coming and everybody's jumping". Never has that song been taken so literally as everyone's favourite guilty 90s pleasure has reunited for a massive nostalgia fest that has people bouncing with anticipation. It is not just the Venga Boys either; there is a sweet ensemble of classic international acts like Tina Cousins ('Wonderful Life'), Crystal Waters ('100% Pure Love', 'Gyspy Woman'), Whigfield ('Sexy Eyes'), Sonique ('It Feels So Good') and Australia's own Joanne ('Jackie').
This is going to be one awesome trip down memory lane so enjoy the feels and get ready to party like it's 1999.
When: Everyday until November 6th
Where: Bondi to Tamarama coastal walk, Sydney
Cost: Free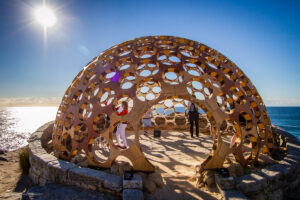 Staged on the remarkable Bondi to Tamarama coastal walk, Sculpture by the Sea is one of Sydney's most popular events, with 520,000 visitors viewing over 100 sculptures by artists from around the world. Held since 1997, this free to the public exhibition captures the imagination of Sydney and its visitors for three weeks each spring and is the largest annual sculpture exhibition in the world.
This year it is the 20th anniversary and there is a stellar line up of both local and international artists including Sean Cordeiro & Claire Healy, Ken Unsworth, Michael Snape, and the late and legendary Inge King. So take in that fresh sea air and spend your day exploring the beauty of sculpture set against the beach backdrop before it is too late.
When: Mon 31st, 7pm
Where: Wharf 8- King Street Wharf, Sydney
Cost: $40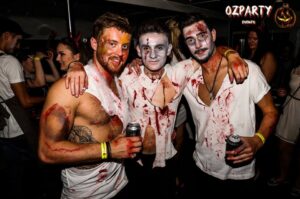 Last week was the 5 Things to Do in Sydney Halloween Special but I couldn't resist throwing in another little horror filled gem because let's face it, Halloween is the best. This year you can continue the celebrations on board a spectacular Sydney Harbour cruise with 360 degree harbour views and 600 other costumed party goers. That's 3 hours of creepy games, DJ's, fancy dress prizes and a massive nightmare fueled after-party! (Definitely my kinda place).
When: Mon 31st, 7pm
Where: Petersham Bowling Club, 77 Brighton St, Petersham, Sydney
Cost: $15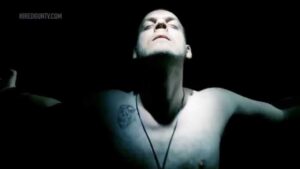 Award winning director and documentarian Anthony Ash Brennan (Punks for West Papua) has just released his latest work Bad Jesus. This is an in-your-face, confronting film which deals with societies darkest issues: mental health, domestic violence and substance abuse. If this sounds like your ideal Monday evening then you are in luck my friend, because the Inner West Film Forum is hosting a screening of this inspiring and thought provoking work. It will also feature a Q&A with the director himself and a bonus screening of A Scanner Darkly (never enough Keanu on the big screen).
When: Tues 1st, 12pm
Where: GPO Grand Restaurants & Bars- 1 Martin Pl, Sydney
Cost: $50- $110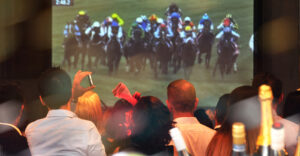 I don't know about you but my favourite part of Melbourne Cup is always the eats, drinks and the pretty dresses. Luckily for people like myself, every year Martin Place turns into the premier destination for all things food, fashion and entertainment. Choose between a two course or three course lunch from a range of GPO dinning venues and watch the race televised live from the big screen. A TAB station is available for all your gambling needs plus mesmerising entertainment and fashion by Crystal Boudoir performers and special guests showcasing jewellery from Fairfax & Roberts. There is, of course, prizes for the Best Dressed and Best Fascinator competitions and after parties at Coach Bar from 3:30pm.