When: Wednesday 18th, 9:30pm
Where: Sydney Tower Eye, Level 5 Westfield Sydney, Market Street
Cost: $40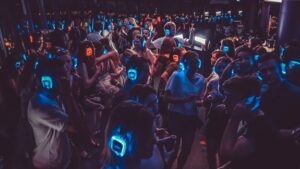 An exclusive after-hours party, 250m above Sydney, surrounded by 360-degree views of the city lights …sounds pretty sweet right? With three DJ's and 224 other crazy kids dancing to sky high beats in eye of Sydney Tower, this is the highest party in the southern hemisphere where headphones are essential.
When: Saturday 28th, 6.00pm
Where: Big Top, Luna Park
Cost: From $88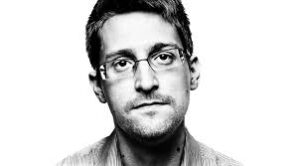 "A child born today will grow up with no conception of privacy at all. They'll never know what it means to have a private moment to themselves: an unrecorded, unanalyzed thought. And that's a problem because privacy matters; privacy is what allows us to determine who we are and who we want to be."
Appearing live via video link, the controversial conqueror of social justice will enlighten audiences on how he did what he did, and most importantly, why he did it. An Evening with Edward Snowden provides audiences with a rare opportunity to hear from one of the most revered freethinkers of the 21st century.
When: Friday 27 May – Saturday 18 June
Where: Darling Harbour
Cost: Free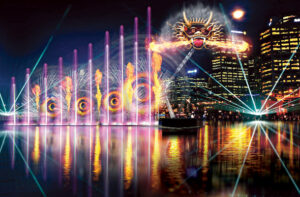 It's time for next astonishing and technologically advanced incarnation of the much-loved multimedia water theatre. This year the water theatre will feature four video projected water-screens, forty 20m-high vertical fountains, sixteen 25m-high moving fountains, twenty-two 15m-high flame jets, and ten powerful lasers. It's gonna be pretty! And you know it will be awesome when it includes the words "laser" and "dragon" in the title.
When: Saturday 28th, 9:00pm – 4:00am
Where: Plan B Small Club, 53-55 Liverpool St Chinatown
Cost: $16.90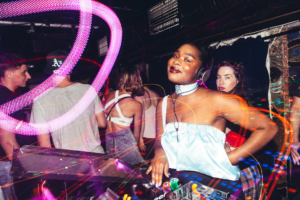 Plan B Small Club gets the retro party started with some of Sydney's best selectors, including Levins, Ariane, G Coo and Matka. This nostalgic event spans across two rooms, playing nothing but the best 90s dance, pop, rock and r&b. This year is going to be the biggest slumber party ever with a mandatory 'pyjamas only' dress code – the perfect attire for reliving the biggest hits of our youth! Get your 90's PJ's ready and be on the dance floor busting out all your favourite old school anthems.
When: 27th-28th, 12pm – 10pm
Where: Australian Technology Park, 2 Locomotive Street, Eveleigh
Cost: From $36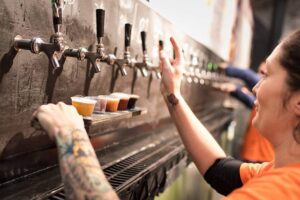 American magazine, The Beer Connoisseur, listed GABS as one of the top 20 beer festivals in the world in 2015. Now, the festival brings even more to the plate (and glass) than ever before, showcasing more than 400 craft beers and ciders, outstanding local food vendors, interactive exhibitor stalls, food and drink education, along with fun entertainment and activities. It is going to be SpecTAPular!