When: Sat 19th, 1pm
Where: Parramatta Park- Cnr Pitt & Macquarie St, Parramatta
Cost: $80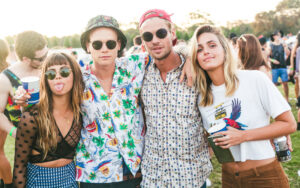 Australia is a bloody beaut of a country and something we are exceptional at producing (besides coal) is top notch music. That is why every year The Plot dedicates itself to Australian music, endeavouring to bring you the tastiest home grown tunes. Run by the creators of Groovin' the Moo, the Plot is a festival staging the best up-and-coming acts on the local scene. This year the line-up is looking pretty schmick with artists such as Allday, The Belligerents, Tired lion, Japanese Wallpaper, Montaigne, Buoy and Triple J Unearthed Winners Froyo, plus many more. As in previous years, The Plot will welcome local food producers, beverage-makers, brewers, craft creators and clothing designers.
When: Thurs 17th – Sun 27th, various times
Where: Event Cinemas- 505-525 George St, Sydney
Cost: $18.50 – $75 (5 Film Pass)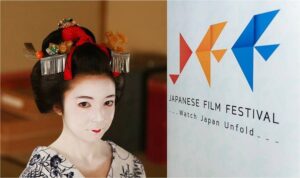 The Japanese Film Festival showcases a vast variety of cinematic delights from classics to newly released films currently screening in Japan. This year is its 20th anniversary and The Japan Foundation will be bringing you an exciting program of uplifting, tear-jerking, heart-warming, creepy and inspiring Japanese cinema. With 40 of Japan's freshest in drama, anime, comedy, thriller, romance and documentary to choose from there is something for everyone. So bring out your inner Otaku and bask in the immersion of culture.
When: Sat 19th, 10am
Where: Central Park Mall- 28 Broadway, Chippendale
Cost: Free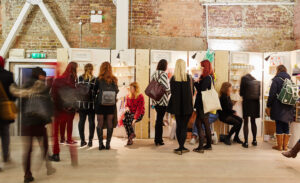 Do you love browsing on Esty but sometimes think, there is no way this can look as good as it does in the picture? Well the good news is there's a way to check out all those awesomely unique handmade items in person. Sydney Made is teaming up with the lovely folks at Brewery Yard for a market that is set to be their biggest, bestest and most sooper-dooper yet! These markets will be a chance for Sydneysiders to celebrate all things handmade and meet local crafters, collectors, artisans and designers from Etsy.com.
When: Sat 19th– Sun 20th, 11am
Where: Rooty Hill RSL- 55 Sherbrooke St, Rooty Hill
Cost: Free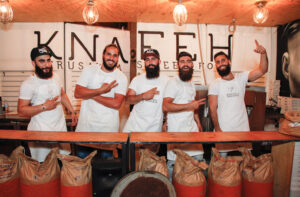 Is there any word combination better than FOOD and FESTIVAL (well apart from maybe world peace or Trump's dead)? But more to the topic there is a brand new food festival hitting up Western Sydney and it promises two days of eats, drinks, chills and music. The festival will see over 30 of Sydney's most popular food trucks converging to feed the masses including Mister Gee, Happy as Larry, Agape, Cantina Movil, Mama Linh's and everyone's favourite table dancing chefs from Knafeh. Why does food always taste better from a truck? The festival is teaming up with the Bearded Bakers and Movember to raise money for men's health issues in Western Sydney. Entry is free, however gold coin donations are welcome.
When: Sun 20th
Where: Glebe Point Rd, Glebe
Cost: Free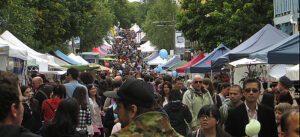 One of Sydney 's longest running annual events, attracting more than 100,000 people every November, the Glebe Street Fair is a kilometre long strip of market stalls, international food, rides, entertainment and activities. The jam-packed 2016 program will feature live performances, over 200 street stalls, talks, workshops and much much more. There is even going to be a hectic Block Party with an outdoor bar and performances from hip hop duo Coda Conduct, roots and reggae legends The Strides indie-pop starlet ILUKA, powerful blues from the likes of Marlene Cummins and Alice Terry. A DJ set from Inner West Reggae Disco Machine. There is also going to be a BOSS DJ competition for any up and comers looking for a chance to show what they got.