When: Friday 16th, 7pm
Where: Manly Wine- 8–13 South Steyne, Manly
Cost: Free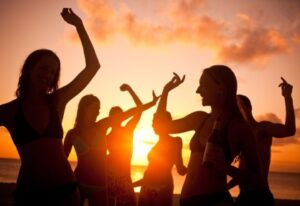 You can cancel your flights to Thailand because this Friday a full moon party is happening right here in Sydney. That's right – head on over to Manly for a night on the beach filled with drinks, tunes and insane party vibes that only a full moon is capable of mustering. This is a special edition of Manly Wine's  regular Funk Beach Fridays, and is being held as part of the month long Festival of the Senses. As always there will be Funk DJs from 7pm, live entertainment,$10 Frosé cocktails and $20 Cocktail jugs.
When: Every Monday – Wednesday till September 28th, 7pm
Where: Sweethearts Rooftop BBQ- 33 – 37 Darlinghurst Rd, Potts Point
Cost: Free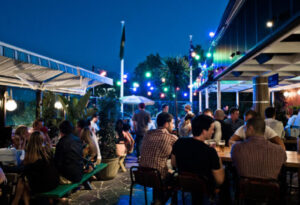 Also as part of the Festival of the Senses, Sweethearts Rooftop BBQ will be transforming itself into a pop-up cinema every Monday, Tuesday and Wednesday throughout September. That means nothing but the night sky and the big screen showing all your favourite cult classics such as Blow, Kill Bill Vol. 1, Pulp Fiction, Reservoir Dogs, Natural Born Killers, Fight Club, Beetlejuice, Sin City, The Usual Suspects, Two Hands, Desperado and Get Shorty.
When: Saturday 17th, 5pm
Where: Kensington Street, Chippendale
Cost: Free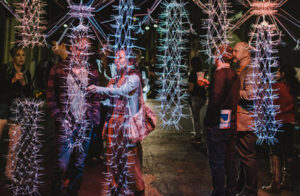 BEAMS describes itself as "a flash in the night of colour, form, movement and sound, descending upon the streets of Chippendale to illuminate the creative talent of Sydney". It's a multi-disciplinary arts festival showcasing work from across the artistic spectrum. There will be immersive art, light and video installations, live music, dance performances, workshops, bars and outdoor dining opportunities dispersed throughout the nooks surrounding Central Park.
When: Thursday 15th – Sunday 18th, varying times
Where: The Factory Theatre- 105 Victoria Rd, Marrickville
Cost: $16 – $57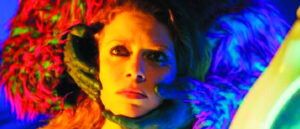 2016 marks 10 years since the uniquely niche and beautifully bonkers Sydney Underground Film Festival began enlightening us with its boundary-pushing films. The festival promises quality independent films that transgress the status quo and challenge the conservative conventions of film making. The festival is devoted to renewing local interest in independent and experimental film through the creation of an underground film culture. The short film sessions are back this year, focusing on themes such as kinky sex, real-life stories, mind-blowing surrealism, weird Australia and 'what-the-hell did I just watch'. To celebrate its 10 year anniversary there will also be a 'blast from the past' session which will re-screen the most astonishing films from previous years, as well as a Saturday morning all-you-can-eat cereal and cartoons party.
When: Sunday 18th, 10:30am
Where: Manning Bar- The University of Sydney, Manning Rd, Camperdown
Cost: $6 Entry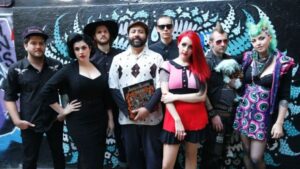 The Rock N Roll Alternative Market is one of Sydney's most unique shopping experiences where you can find alternative, vintage and handmade fashions, jewellery, vinyl records, artworks, cult DVDs, home wares and collectibles. To sweeten the deal there will also be vintage hair and make-up stylists, an international food court, cafes, bars and a classic vehicle display. If that's still not enough for you then there's also an electrifying entertainment line-up featuring live sets from The Rocksteady Ratpack, Wes Pudsey & the Sonic Aces, The Dan Barnett Swing 5 and Narelle Evans and the Jetbacks.