When: Tues-Sun, 9am-9pm
Where: Sydney Float Centre- Suite B, 1a Cross Street, Brookvale
Cost: Starting from $79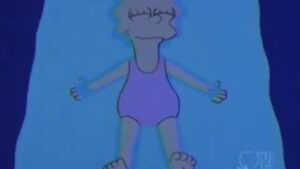 You know that episode of the Simpsons where Homer and Lisa float in the tanks of water to reach a higher level of consciousness? Well that's actually a thing. It's called 'sensory deprivation' and there's a centre you can go to in Sydney to experience it for yourself. Flotation therapy was created by neurophysicist Dr John C. Lilly over 60 years ago whilst doing research on brain waves and altered states of consciousness. Floating involves lying in a light-less, soundproof tank filled with a saltwater solution heated to skin temperature. This removes all sensory stimuli giving you the feeling of floating in a void, allowing you to reach new heights of relaxation and in some cases have a self-enlightening visual hallucination. Who wouldn't want that?
When: Sat 15th, 10am
Where: Marrickville Town Hall- 303 Marrickville Rd
Cost: Gold coin donation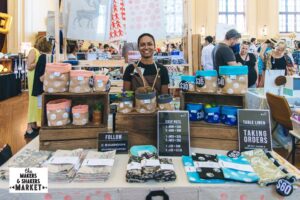 After you have worked on you inner self in the sleep deprivation tanks, it is time to work on your outer self by supporting local businesses in the manufacturing of ethically sourced goods and products. This new market is the work of Round She Goe's founder Emma Morris who wanted to promote conscious consumerism and get people to appreciate workmanship and quality over convenience. Stallholders must either produce the items themselves or source those items ethically and locally. There will be 60 stallholders in total, including Marrickville-based artist Maria Harding, Mr Goaty Gelato, and Three Blue Ducks chef Dan Hughes. You can also grab some comic book-style jewellery and accessories from Antipastel and feel good doing it because you're supporting local community-run businesses.
When: Fri 14th– Sun 16th, 10am
Where: Sydney Showground- Olympic Blvd, Sydney Olympic Park
Cost: $10-$30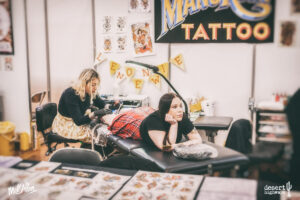 Love tattoos and everything alternative? Well, Sydney is getting a new tattoos, art, music and culture festival at the Sydney Showground this October. There you can expect tattoo competitions, art stalls, a battle of the bands competition, a freestyle motocross display, and of course the chance to get your ink on (if you're brave enough). Some of the artists there include Aniela Frudova from Stockholm and Jake Danielson from Melbourne. There will also be plenty of local tattoo stallholders including Kahn Tattoo, Mystik, Tater Tatts and Nikko Hurtado.
When: Tues 11th, 6:30pm
Where: Public House Petersham- 292 Stanmore Rd, Petersham
Cost: $60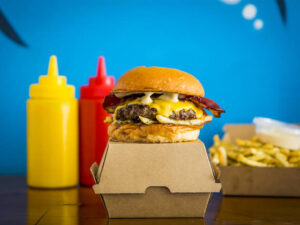 Sometimes there's nothing better than a nice, juicy burger to make your week feel complete. This week Time Out is hosting the grand finale of their Battle of the Burgers competition meaning it's your chance to gorge on the best of the best and experience
all the intense action as we discover who will take victory in the fight between Melbourne's The Arbory and Sydney's own Bar Luca. Your ticket will acquire you two full-size burgers, beers, a goodie bag and a celebratory beer mug (yaaas). You can enjoy all this while chillin' out to some viben tunes from AUX JAX. I think it's safe to say that if you are a burger lover, this is your guilty pleasure heaven.
When: Mon- Sat until October 22nd, varying times.
Where: Sydney Opera House- Bennelong Point
Cost: $64-$98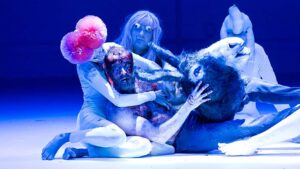 Award-winning director Kip Williams is bringing a new vision to a timeless adventure leading his audience into a dark forest of passion, desire and chaos. Whether you are a fan of Shakespeare or new to the whole theatre scene, this rendition of A Midsummer Nights Dream by the Sydney Theatre Company looks (mind the vulgarity) frigging awesome. I have yet to even see it but just from looking at the stills alone it looks freakishly twisted but visually stunning and with a talented line-up including Rob Collins, Honey Debelle, Brandon McClelland, Rose Riley, Josh McConville and the legendary Bruce Spence, you know it's bound to be good.