When: Daily 10am-5pm
Where: 1215 Jamberoo Road, Jamberoo
Cost: $55 (All Day Entry) or $115 (Season Pass)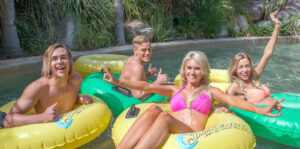 The summer months are almost upon us and if these last few spring days are any indication of what the weather is to be like, it is going to get hot as hell. What better way to spend your time cooling off than testing your courage on Jamberoo's latest attraction The Perfect Storm? It's the tallest, longest and most exciting water ride with 3 spinning vortexes that are sure to get your adrenaline pumping.
If that's not enough for you there are plenty of other high-speed water thrills you can embark on including The Funnel Web, The Taipan and The Rapid River. When all that excitement gets too much you can chill out and soak up some sun in The Outback Bay Wavepool or take a breathtaking, scenic chairlift ride up the mountain because remember, at Jamberoo, you can control the action.
When: Friday 27 January – Saturday 11 March, 6pm
Where: Bradleys Head Rd, Mosman NSW
Cost: $75-$85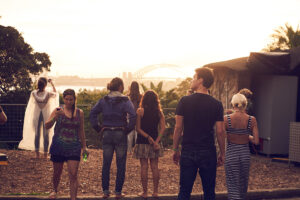 Is it just me or does everyone get that magic euphoric feeling on a warm summer's twilight? It is certainly the optimal time for sitting out in the fresh open air and listening to beautiful music all the while overlooking the picturesque harbour backdrop.
This year has an absolutely amazing line-up with performances by Jungle Giants, Ball Park Music, Jet, Teagan and Sarah, Peter Garrette, The Rubens, Killing Heidi, Kasey Chambers, The Living End and more. The best part is you can enjoy all of this knowing the proceeds raised go to helping wildlife conservation, scientific research and environmental sustainability throughout Taronga.
When: Daily, various times
Where: Delecta Avenue, Clareville Beach, Avalon
Cost: $40 Orientation -$60 Group Lesson – $90 One On One
Summer is the best time for fun new activities, so why not try your hand at Paddle Boarding, the challenging water sport craze sweeping the beach fitness scene. Avalon Stand Up Paddle is an accredited school dedicated to building this healthy and exciting sport from their headquarters at Clareville Beach. Whether you enjoy tranquil, flat closed waters or the rush of the open surf, Avalon SUP has classes for any level. You can even make a day of it with a barbecue and drinks on the sand.
When: Daily 7am – 8.30pm
Where: Royal National Park- Lady Carrington Dr Track, Audley
Cost: Free ($12 Parking)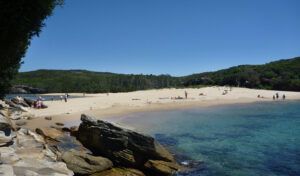 The Royal National Park is one of Australia's oldest landmarks, being one of the first areas of land set aside for conservation. In this natural haven there are open oceans, sandstone cliffs, grassy woodlands and rain forests. These are plenty of places to explore and camp, but a personal favourite day trip of mine is to Wattamolla beach found within the park.
It has a lagoon perfect for snorkeling, swimming and lazing about, a cabbage tree palm forest that's great for picnicking, a beach for fishing and a water fall you can jump off of. This spot has it all, making it easy to spend an entire day there. After a relaxing swim and lunch you can even go for a walk along one of the many beach tracks.
When: Daily, sunrise to sunset
Where: Ku-ring-gai Chase National Park- Bobbin Head Rd, Ku-Ring-Gai Chase
Cost: Free ($12 Parking)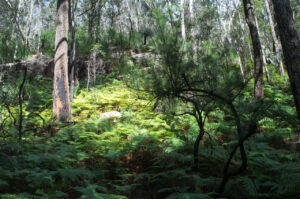 If you are feeling really adventurous and would like to take on a challenging physical activity all the while taking in some natural splendour, then the Mount Ku-ring-gai to Berowra Station Hiking Trail is a great way to do this. It is a medium to hard level difficulty track that is 10km and has an incline approximately 551m.
This 4 hour minimum walk explores three valleys blossoming with an array of wild flowers, some intricate sandstone overhangs and dense bush land parted by rich waterways. At the top of the trail, you will be rewarded expanded views across Cowan Creek. Once you have made it to the end of the trail you can catch the train from Berowra back to Mt Ku-ring-gai to retrieve your car and head home.