Have you bought your Mum bath salts for the last seven years straight? Has your Dad even cut the tag off that T-shirt you gave him last year? We feel your pain: with so many cool products on the market, choosing the right gifts for everyone can be hard. You'd better not pout, though, because we've compiled a list of five awesome, on-trend technology gifts which are sure to give Christmas joy!
Lost Things Tracker
If you know someone notorious for losing their keys or forgetting their wallet, consider gifting them a foundmi tracker. The tracker attaches to your keys, wallet, laptop, or whatever else you keep forgetting, and uses a Bluetooth signal to help you find the items you've lost. The tracker can even call your phone, if you manage to lose that too! The trackers are designed around some of your favourite characters such as Harley Quinn, Thor, Darth Vader, and plenty more. They retail for $25.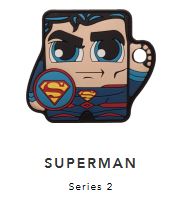 2. Adidas Texting Glove
This is the technology we have all been waiting for, a pair of gloves you can text with – on a touch screen. They'll be super handy when winter comes. Whether you're swiping right on Tinder, replying to work emails on the go or texting the girls, the conductive threading woven into the fingertips of these gloves mean your hands can stay warm at the same time. Grab a pair from Adidas for $59.
3. Instant Printer for iPhone
The Prynt Pocket, which retails for $150, turns your iPhone (iPhone 6/6+ and up) into an instant camera, polaroid-style. It includes editing software, augmented reality features and camera controls. You can even embed video in your printed photographs – video will play when you hold your iPhone above the stills. Slightly awesome.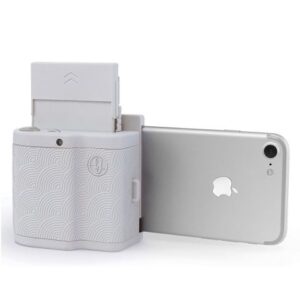 4. Stormtrooper Robot
This Star Wars inspired robot was developed by UBTECH. It features augmented reality, voice command, facial recognition and sentry patrolling. The family-friendly, interactive robot allows users to control their own personal Stormtrooper and interact like never before. It retails for $499 and is exclusively available at Australian Geographic, EB Games, Harvey Norman and JB Hi-Fi.
5. Gaming Mouse
This is one for all of the gamers in your life. The Logitech G903 Lightspeed Gaming Mouse, is a favourite for top esports professionals and has been named a contender for the best of its kind.Features include pro-grade performance, exceptional tracking accuracy, high responsiveness, memory saving ability, customisable lighting and buttons, wireless options and great battery life. It can be picked up at EB Games for $250,