If, like me, you live vicariously through celebrity gossip, red carpet events and star couples you know the pain when your two favourite celebs call it quits (especially after you've put the time and effort into combining their names – still crying over Jelena). Now that 2016 is upon us I can't help but mourn the loss of some of my favourite star couples.
Joe Jonas & Gigi Hadid
Although the couple only dated for five months, the hype was huge when the two became official. In 2010 Joe asked Gigi to a baseball game when she was merely thirteen and the model shut him down with a simple "no". Fast-forward five years and the couple became finally reunited as "G.I. Joe." Gigi clearly believes in the preciousness of time, as she didn't waste a second moving on to Zayn Malik merely two weeks post breakup with Joe.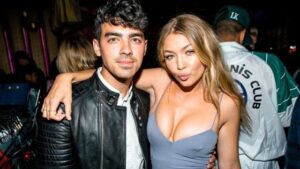 2. Kourtney Kardashian & Scott Disick
Anyone who's watched even a second of Keeping up the the Kardashian's knows the toxicity of the relationship between these two. Although they share three children together, and have been dating since early 2006, the couple never wed as Scott's partying, boozing and drug days were still very apparent. Deep down we always hoped the "bad boy" would be tamed, but Kourtney's last straw was when Scott was spotted on vacation with an ex-girlfriend. Rookie error Scott.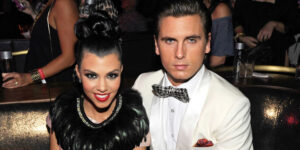 Emma Roberts & Evan Peters
One of the most exciting star couples are those who get together on set. American Horror Story co-stars Emma and Evan called off their engagement in June 2015, crushing every fan's dreams. Although they no longer share love, they still share the screen in the continuing series.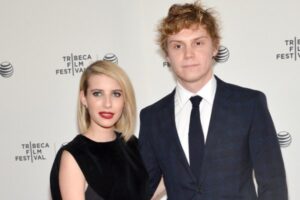 Ariana Grande & Big Sean
This split was a bitter one, with both parties vowing never to speak to each other again. The lyrics of their song Right There definitely foreshadowed the future for these ex-love birds. "Break up, make up, total waste of time. Can we please make up our minds and stop acting like we're blind?" We should have seen it coming.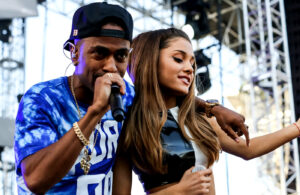 Zayn Malik & Perrie Edwards
Just to break our hearts once again (after splitting from One Direction) Zayn Malik and Little Mix singer Perrie Edwards ended their two-year engagement in August 2015. Malik is in the bad books as he performed the ultimate twelvie act – breaking up via text message whilst Perrie was out celebrating success with band members. Smooth move.