3 minutes to read
When: Sunday 4th September, 12pm
Where: King Street, Newtown
Cost: Free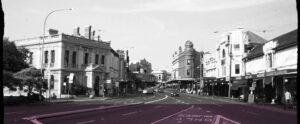 Lock-out laws and property development have taken their toll on Sydney's once proud musical tradition of flocking between gigs on a Sunday afternoon. To bring back some of the magic, former Annandale Hotel owners Matt and Dan Rule, conceived a love child that is now a cherished tradition in Newtown. Unlike your standard pub crawl, King Street Crawl is all about music, art, eats and drinks, and is designed to showcase local venues and artists. This year's line-up includes Grinding Eyes, the Tambourine Girls, Richard Cuthbert, A.D.K.O.B, the Maladies, Shrapnel, Fan Girl, Twin Fires, Pat Capocci, Good Counsel, James Thompson & the Strange Pilgrim, the Drey Rollan Band, Billy Fox, Nick Saxon, Ruth Carp & the Fish Heads, and Colin Jones & the Delta Revue.
When: Friday 2nd September, 6pm
Where: Eastern Suburbs Rugby Union Club- 22a, O'Sullivan Rd
Cost: $35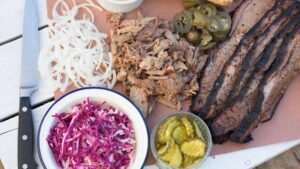 On the first Friday of every month, Australian chef Dan Lewinsky (also known as Dan the Man) cooks up a Texan barbecue worth dying for at Eastern Suburbs Rugby Club in Bellevue Hill. For $35 you can get yourself a tray of smoky brisket, pulled pork and a selection of meats like sausage, chicken wings and pork ribs. That's not all – your meal also comes with a side of mac and cheese, coleslaw, pickles, onions and jalapeños making that $35 go a long way. Dan has travelled to Brooklyn to learn the secrets of the perfect smoke and is now a certified Smokey BBQ master, so you know this new monthly cook out will be awesome.
*insert heavy breathing*.
When: Saturday 3rd September, 5pm
Where: Donny's Bar- 7 Market Lane, Manly
Cost: $50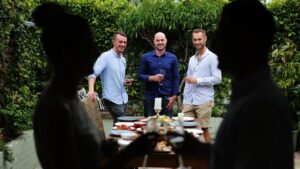 Are you aged 21-38, like to wine and dine, are looking for love and would like to meet 12 new people with three of your friends? Then boy have I got the perfect social event for you. Wine and Dine is group speed dating but with a twist. This event works by signing up three groups of 4 male friends, and three groups of 4 female friends. One of the sexes is assigned to cook a three course meal, while the other sex provides the wine. Throughout the night the 'winers' visit each visit each of the three dinner locations, sampling one course from every group.  Essentially the evening is a three course roaming dinner party, where food, wine and conversation flow freely before finishing at an exclusive after party at Donny's Bar in Manly. Here you will be able to meet the other groups, as well as catch up with the people you met throughout the night. This time around girls will be hosting