2 minutes to read
A magnitude 6.2 earthquake has struck 65 miles from Rome, leaving at least 159 dead and 368 injured. 86 of the dead hailed from the historic town of Amatrice, which has been nearly entirely destroyed by the quake.
The disaster's severity is due in part to the region's numerous old buildings, many of which were constructed over a hundred years ago. While Italy has anti-seismic construction laws in place for most new developments, there has been little done to reinforce pre-existing structures.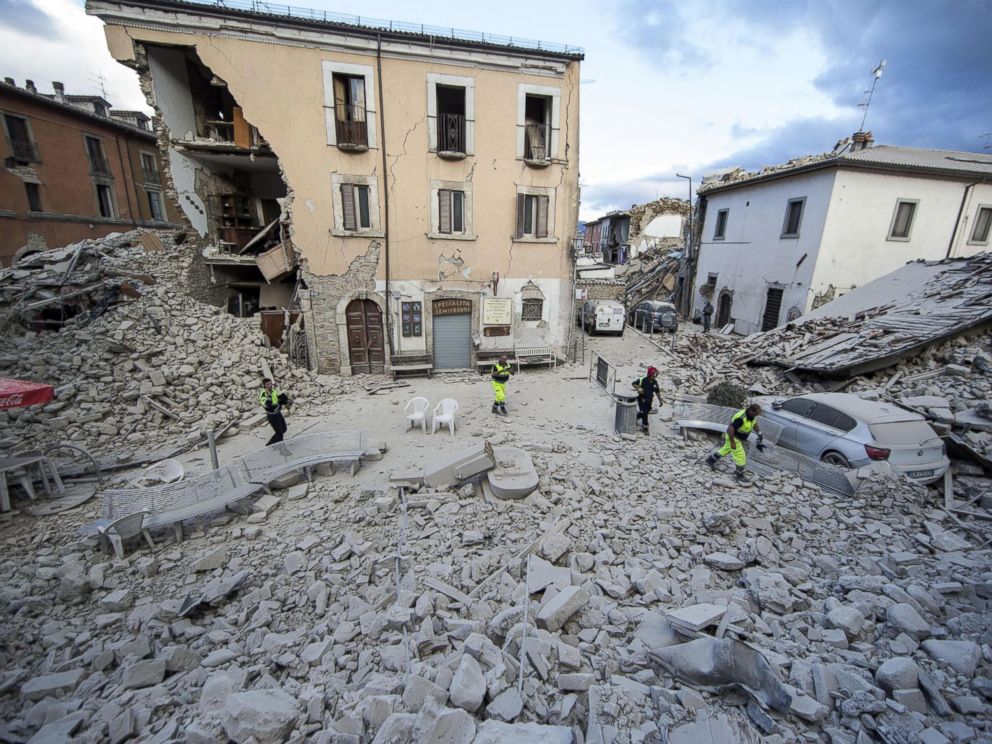 Massimo Coco, a geologist with the National Institute of Geophysics and Volcanology in Rome, told the New York Times:
"Resilience is just too low compared to the frequency and the high impact of natural phenomena determined by the seismic risk of our country."
Another issue facing the impacted areas is their relative inaccessibility. The small roads that link most settlements hinder the movements of heavy machinery being brought in to rescue survivors, with workers now using their hands and farm machinery to free trapped survivors.
In a statement, Italian Prime Minister Matteo Renzi said:
"Right now we feel terrible pain. Italy is a family that has been hit and struck, but we are not going to be stopped."
Facebook has now activated its 'safety check' feature, allowing those in the areas struck by the earthquake to notify their loved ones that they are safe from harm.
Chattr sends its wishes to those effected by the earthquake, and will continue to update its readers as the situation unfolds.