3 minutes to read
When: Sat 20th and Sun 21st August, 8am
Where: Rosehill Gardens Racecourse- James Ruse Dr, Rosehill
Cost: $35-$55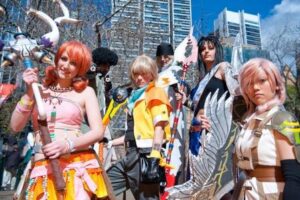 Weaboos, Otaku and Japanese Australians unite for the 10th anniversary of SMASH!, Australia's largest Japanese pop culture convention that brings artists, creators and fans together. This year it's going to be massive with tonnes of high calibre guests, exciting activities, cosplay comps, panels, games and stalls.  Last year 70% of attendants dressed up for the occasion so feel free to get your cosplay on and live out your anime dreams. SMASH! gives fans the chance to enjoy unique experiences and celebrate their fandom in a social environment where everyone comes together to share in the awesome and the kawaii. This year's headliners include Yuegene Fay, Thailand's top-ranking cosplayer, and Takahiro (Goldy) Sakai, a master craftsman known for his lifelike mecha costumes.
When: Sat 20th August, 12pm-4pm
Where: Kit and Ace- Shop 3 – 157 Curlewis St, Bondi
Cost: Free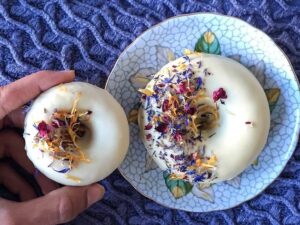 No that was not a typo, and yes you can actually get free doughnuts. Not just any doughnuts either, these are fancy AF Doughnuts from Nutie. I'm talking Pistachio Rosewater, Belgian Buttermilk and Caramelised Banana just to name a few. The best part is, you don't even have to feel bad about eating these delicious morsels because they are gluten-free, dairy-free, and refined sugar-free. So get your butt on over to Kit and Ace between the hours of noon and four and you shall have your doughnuts and eat them too. You can even indulge in some new cashmere while you're there.
When: Sun 21st August, 11am-9pm
Where: Sydney Town Hall- 483 George St, Sydney
Cost: $40 – $145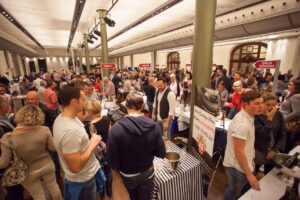 Mouth still watering from the thought of free doughnuts? Never fear – the weekend of great food continues on Sunday with Sydney's Italian Wine and Food Festival. Because what goes better with food than wine? Get ready to feast because this annual event is a celebration of all the tastiest drops coming out of Italy. Standard entry gets you a tasting glass that you can give a serious work out to as you sample Italy's best vino. Just remember to save room for plenty of pizza, pasta, cheese and salami.
When: Everyday till Sun 21st August, From 8:00am
Where: Barangaroo Reserve- Barangaroo Point Park
Cost: Free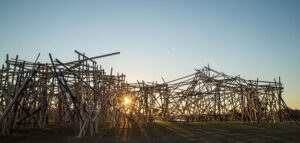 Sculpture by the Sea, in partnership Barangaroo Delivery Authority, are bringing action to the Harbour with a pop-up exhibition featuring 14 beautiful works from 15 Aussie artists. Eight sculptures have been newly commissioned for the event, and six existing works are also on