2 minutes to read
You know those bands who never fail to capture your undivided attention each and every time they release new material? Of Empires epitomises this in spades.
The UK natives from Brighton have been seducing music lovers with their suave, sophisticated rock 'n' roll since 2011, but it wasn't until the lads won MTV Brand New for 2015 Unsigned that things kicked up a notch for the group.
The band's debut EP Stranger Sensations, released in 2014 had many music journalists declaring them as ones to watch in 2015. The Guardian described the EP as "slow motion riff-rock with snarling vocals and terrace-worthy choruses."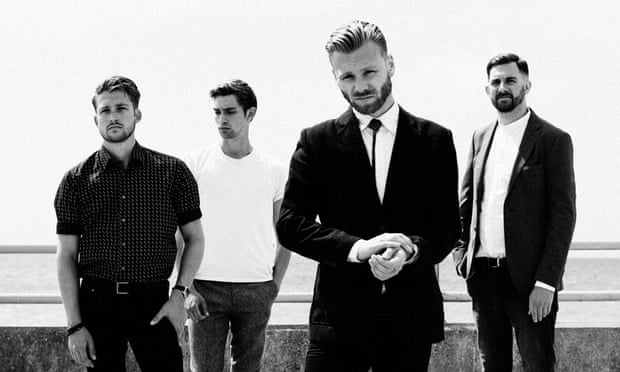 Of Empires recently took a break from touring to write and record their forthcoming sophomore EP with producer Ian Davenport (Band of Skulls) and mixer Ian Dowling (Catfish and the Bottlemen). The lads have managed to give us a bit of a teaser though, with single Baby Darlin' Sugar. 
The new track follows the same line as previous releases Gimme What I Need and Stranger with its clap-along drum beat, and aggressively punchy vocals from leading man Jack Fletcher. The accompanying clip carries the band's signature monochrome trait that fans have become accustomed to, all the while giving us a glimpse of what life in Brighton is like for the foursome.
You can check out the clip for Baby Darlin' Sugar below: