2 minutes to read
Content Warning: contains mild gory imagery
After the shocking incident in Newtown where a young man was bashed after leaving a party wearing a dress, thousands are expected to rally in order to 'keep Newtown weird and safe'.
The victim, 25 year old Isaac Keatinge, ended up in hospital with 15 stitches to his forehead after he was aggressively assaulted by a group of men on Saturday night.
Keatinge took to Facebook after the incident saying,
"I was confronted by some straight men who didn't appreciate the gorgeous gown or makeup I was wearing … They started insulting the way I was dressed. They asked why I was dressed like a woman, that I must be a faggot."
While police are investigating whether this was a discriminatory attack, as this is just the latest incident in a worrying trend for Sydney's nightlife. With Sydney's lockout laws struggling to prove successful with a spike in violent assaults, locals are taking to the streets once again in a fabulously named protest. Reclaim The Streets have organised a rally titled Keep Newtown Weird and Safe.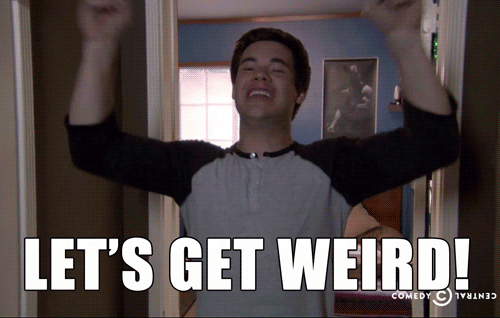 The free mobile protest festival of weirdness will see thousands reclaim the streets once again, this time in support of the wonderfully weird culture Newtown is famous for. The Facebook event perfectly describes the situation, and while it is devastating that such a rally must take place, the message is powerful:
"Newtown isn't what it used to be. An influx of Queerphobic thugs on weekends turned our comfortable little bubble into a dangerous warzone. People we know and care about are bullied, harassed, threatened and beaten. We should be comfortable wearing whatever we want, looking however we feel without fear of violence or intimidation. This is about reasserting Newtown's identity as a beautiful community of queers, weirdoes, freaks, hippies, goths, punks, ferals, and everyone else who doesn't fit in elsewhere. Keep Newtown Weird to Keep Newtown Safe. Reclaim The Streets!"
The Keep Newtown Weird and Safe protest meets in Victoria Park at 3pm, Saturday 23rd, progressing down Kings Street throughout the afternoon.