2 minutes to read
The hearts of many Stereo Shredders have been broken in the past 24 hours as promoters for the Stereosonic Festival, Totem OneLove and SFX Entertainment have decided to scrap the event.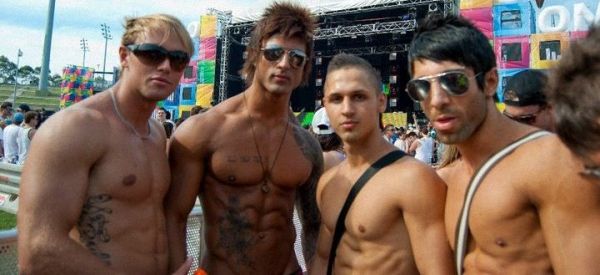 The news comes after The Daily Telegraph initially reported the festival had been permanently axed, despite their successful run in December with artists like Major Lazer, Peking Duk, Claptone and many others.
The music festival, which has been running since 2007 has been under media scrutiny for some time now after two drug-related deaths last year and dozens of other patrons who accidentally overdosed whilst attending the event.
The fatalities have since pushed forward the notion of on-site pill testing at all music festivals, with Totem OneLove releasing a statement throwing the scheme their full support.
Stereosonic Festival Update

Totem Onelove Group is currently working on bringing Stereosonic fans the best… https://t.co/UATHdlgFcZ

— Stereosonic (@stereosonic) April 7, 2016
In lieu of the news, promoters have since taken to Facebook to confirm that this year's event had indeed been called off.
"Totem Onelove Group is currently working on bringing Stereosonic fans the best festival experience possible. As part of this, we are taking a hiatus during 2016," the statement said.
Don't cancel those gym memberships just yet though, as the company has left a small window of hope for festival-goers.
"However, we will return in 2017, bigger and better," the post read. "We will see you soon!"
So there you have it folks, this summer's festival season is looking a tad bleak with Soundwave, Future Music Festival and Big Day Out also out of contention, but there's always next year – we hope.